Last month the 2015 CNTRL Tour hit the road with an incredible line up of world class talent. Artists like Richie Hawtin, Matthew Dear, Victor Calderone, Grime, Dubfire, Chris Liebing, and DJTT's own Ean Golden, toured across the U.S. and hit several college campuses to inspire and educate students about electronic music. Many of you could not attend, but fortunately all of the events were recorded! Inside we have podcasts of the lectures, and highlights of the best lessons learned.
"Each day we'll be stopping at another college, offering a lecture, masterclass, and small electronic fair of equipment and technology giving the participants and students an actual hands on, experience, with music creation and DJing." – Richie Hawtin
Inspiring Lessons From CNTRL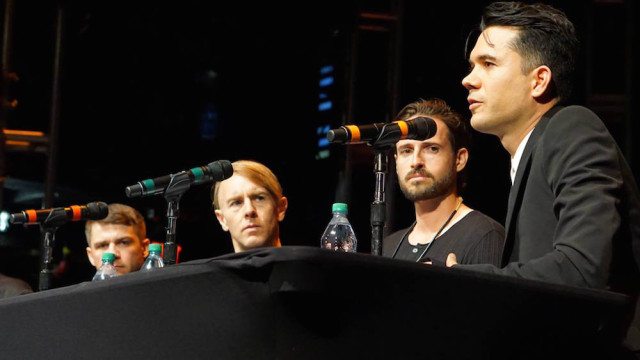 While the night time shows were amazing, the most part  CNTRL  was the daytime seminars that inform and inspire people about technology, music production, live performance, and business of electronic music. It's an opportunity to learn from artists who have actually made a significant career in the dance space. There were 4 themes that both new and old producers and DJs can learn from.
Finding Your Own Sound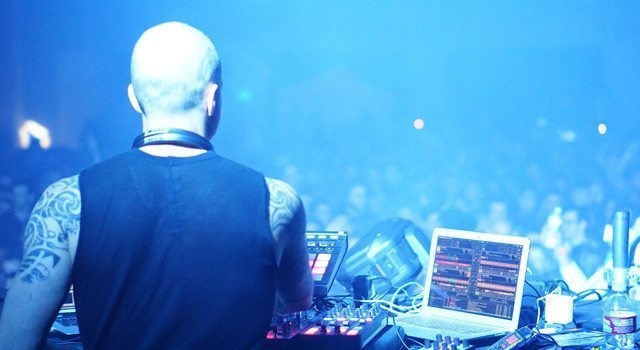 A common theme from all the artists was the importance of finding your own sound and your own voice. In this day and age where there are so many tools and software available it's easy to get lost and to keep chasing the next piece of equipment. It may be surprising to some but all that's really required to start making music is some kind of recording device and the willingness to be imperfect.
"If you have a DAW, that's all you need. Know your software and make it sound like you." – Richie Hawtin @ Penn State

"Don't try to be perfect… imperfections and happy accidents can be pivotal to helping define your sound." – Dubfire @ University of Washington

"As Oscar Wilde once said, 'be yourself because everyone else is already taken.'" – Chris Liebing @ University of Washington
Collaboration With Other DJs And Producers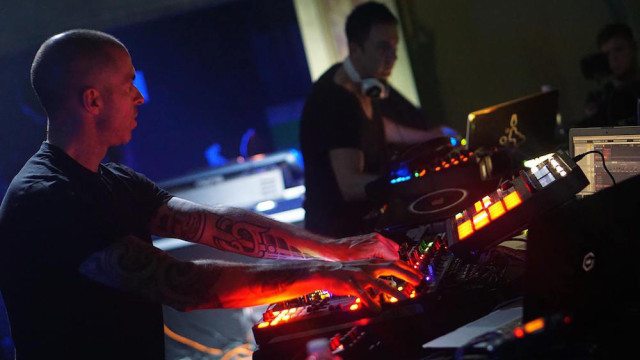 Collaboration wasn't always easy. Before the internet it was far more difficult to find and connect with likeminded artists, especially if you lived in a smaller city. Now it's easier than ever to connect online and find producers/DJs to learn from and work with. Working together is no longer limited to working in a physical studio, producers can easily collaborate remotely using Dropbox or services like Splice and Blend. So start reaching out to fellow DJs/producers in your network or join a DJ/producer focused forum.
"Collaborations are an essential part of learning, particularly in the early stages." – Matador @ Penn State

"If you can't produce, work with someone who does. As a DJ you have an ear for what works." – Ean Golden @ Berklee College of Music

"There is a place for people who are just DJs (and don't produce). However, putting out records is important. So if you can't or don't produce in a DAW, work with someone who does and collaborate. As a DJ you have an ear for what works… use it." – Ean Golden @ Berklee College of Music
Find What Works For You
With the vast amount of information that's out there it's easy to become overwhelmed and question whether you're doing things right. Everyone's creative process is different. All that matters is finding the process that you enjoy and that works for you. Doesn't matter if it's working with samples, presets, or focusing on sound design, take the time to experiment and find what works best for your workflow.
"It comes down to how you most enjoy the creative process. Working with presets so you can just play right away, manipulating sounds to the finest detail… find what you like best." – Ean Golden @ New School University

"If you can't smile while doing something, maybe you're doing the wrong thing." – Chris Liebing @ San Francisco State University

"For younger producers, take time now to immerse yourself in creativity before you have to carve out the time." – Richie Hawtin @ UCLA
Put Yourself Out There
Finally you must have the courage to put yourself out there. Whether you're a DJ or a producer, nothing compares to the experience of performing on stage or when you share your music with others. You'll never reach people by letting tracks sit on your hard drive or waiting until you're "perfect" before taking gigs. This doesn't mean that you should constantly spam all your social media accounts with your music. Start by finding people you trust that can give you honest and constructive feedback on your mixes and tracks.
"When I show my friends songs in progress, that's when they start to feel 'real' for me." – Grimes @ UCLA

"You'll never know a good gig if you never have a bad gig." – Chris Liebing @ San Francisco State University

"It takes a lot of courage to create something and put it out there. Don't discredit that." – Marc Houle @ University of Toronto
Testimonials From Students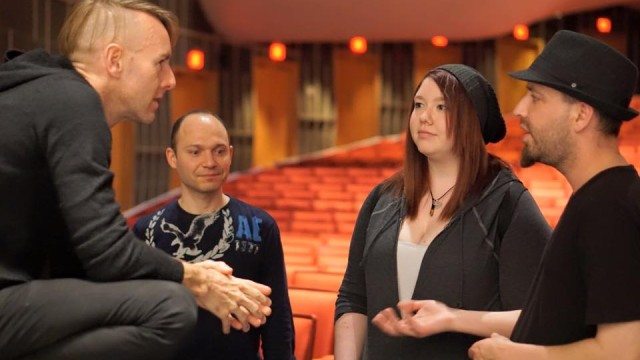 "I thought it was really cool to hear a bunch of professionals and huge names sit down and talk to a very small crowd" – Jason, Penn State
"This entire idea was amazing bringing a panel in and really more than just a show at a random club, having a more educational element to it." – Sidney, Penn State

"It's great to see a world class DJ reach out to students, and show them the way and talk about their journey and some of the things that are happening in the future." – Roman Levin, Berklee
Not only were students inspired but even the artists were taking inspiration from each other:
"DJs colleagues that I'm close to, give a talk and I'm listening to it, and I'm like wow, that's what they're doing in their setup and stuff like this. So it's such an amazing experience and it's so amazing that Richie is putting this all up." – Chris Liebing
CNTRL Artist Lectures Podcast
All of the daily talks hosted by Richie Hawtin and Ean Golden along with guest lecturers like Dantiez Saunderson, Marc Houle, and Grimes have been recorded and put up online for those who could not attend. For the next 3 weeks a new lecture will be uploaded, and today you can catch the first 5 here:
Ean Golden CNTRL Tour Mixes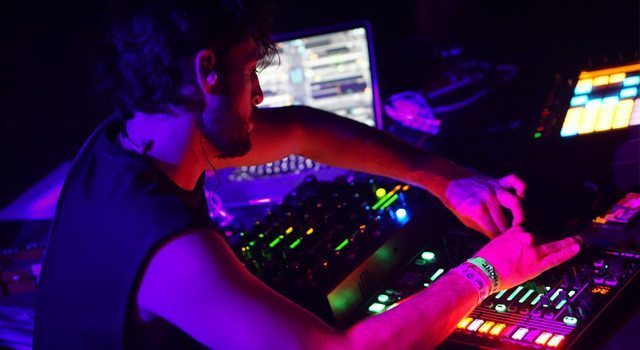 Ean recorded several live sets from the CNTRL tour, focusing on techno and deep house. For CNTRL Ean decided to change his performance setup by adding a Roland AIRA TR-8 for live analog drum sequencing and mix on the new Rane MP2015 rotary mixer. If you'd like to learn more about the Rane MP2015 rotary mixer, check out the Dj TechTools review.
What were your biggest takeaways from CNTRL?
Let us know in the comments below!