We've had a number of requests for unique colored Midi Fighter Twisters from our friends, fans, and even a few famous artists who are using the device – so we decided to make out a super limited run of Twisters that have a unique look to them.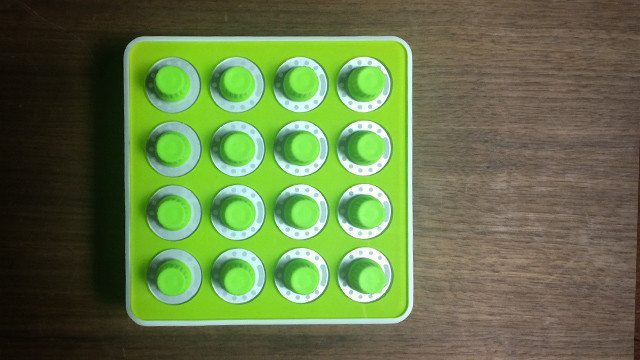 The green faceplate really stands out in dark environments, and is a pretty close match for the green Chroma Cap encoders, which we're including for free (a $45 dollar value – and we include the original white knobs if you'd prefer those).
These Green Twisters will only be available in the DJTT webstore for the month of July. We're limiting the number we will make to 20, so now is your only chance to grab one, available here.
Want us to take on a different color? Let us know in the comments below.