The DJTT annual week-long sale is back! We're excited to announce that things are kicking off on the holiday front with discount from 15% to 60% in our online store. Forget waiting in line at a big box store or supporting a corporate giant like Guitar Center, and shop here at your own DJ community this holiday season. Check out some of the most exciting discounts inside.
Black Friday DJ Deals
We only throw this type of sale once a year, with major discounts for every DJ and producer to upgrade their DJ setup at an affordable price. Almost everything in the DJ Techtools store is on sale – and if you log into your (free!) DJTT membership account, you can see even more discounts that we're not allowed to advertise.
As always, we deeply appreciate your support and wish every one of you the best in the coming holiday season!
 Here's a selection of the best deals, to see everything on sale: 
Click here to visit the DJ TechTools Black Friday page
Midi Fighter 3D + Twister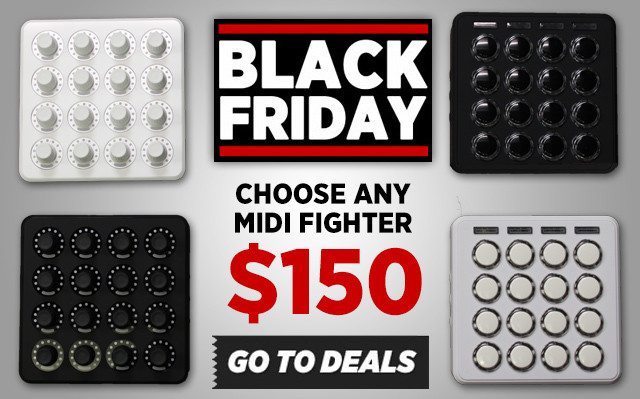 All four variants of the current Midi Fighter line are at an incredible sale – $150 for any Midi Fighter Twister or Midi Fighter 3D – both regularly $219. 
Chroma Caps: $1/Cap Sale!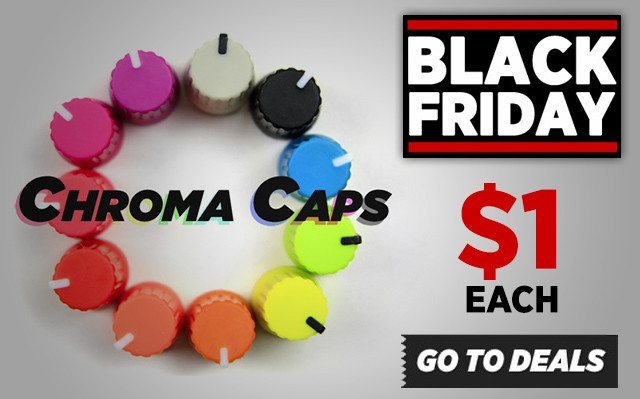 Upgrade your DJ controller and make it look amazing – we're simplifying our pricing this holiday – get any Chroma Cap for just $1. 
Chroma Cables Half Off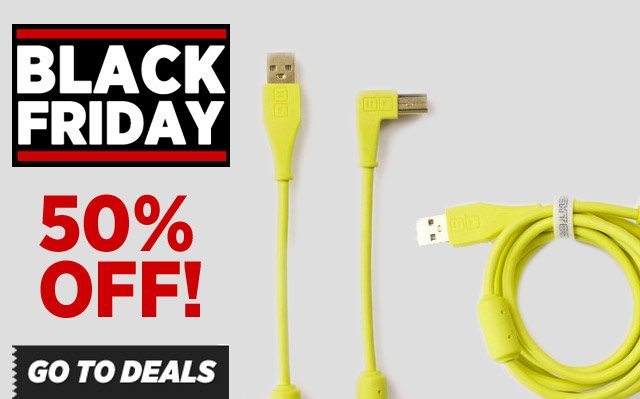 Need to stock up? We are yet again are dropping the Chroma Cables to their lowest price ever just for Black Friday – just $6.25 each! 
MP2015 Mixer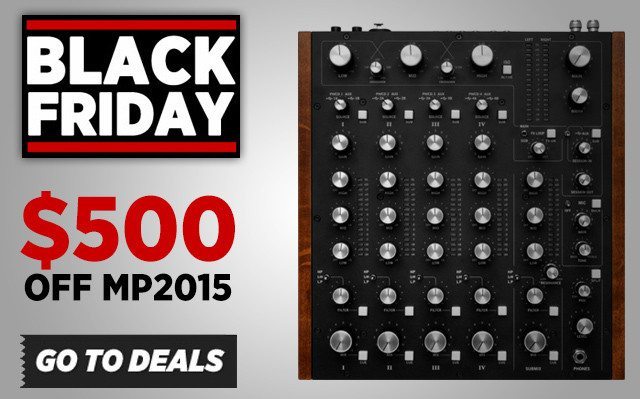 The MP2015 is our favorite modern rotary mixer, score one for $500 off!
V-Moda M-100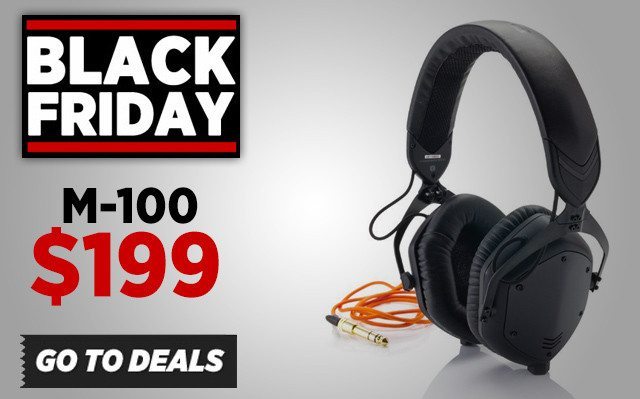 One of our favorite sets of headphones is on special for this Black Friday – the V-Moda M-100s are just $199! 
DJTT Soundpacks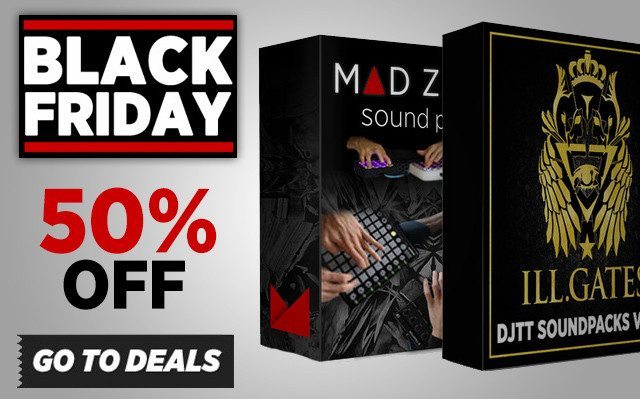 All DJTT Soundpacks – Mad Zach's and Ill Gates' – are 50% off for a very limited time! 

Please help support DJ TechTools by spreading the word and sharing this sale with yo' frandz on social media. Thank you!