Last year, innovative music production app Auxy rolled out for iPad, bringing a fun-filled creation process that was strongly received (the app maintained a near-perfect rating in the iTunes App Store). Now, the team behind Auxy has rebuilt the entire app from the ground up for iOS, incorporating a new synthesis engine, and a master chain for FX. Read on for details and videos of it in action.
App: Auxy
Requirements/Platform: iOS 8.0 or later; iPhone, iPad, iPod Touch
Price +Availability: $4.99 on the App Store
Auxy's New Features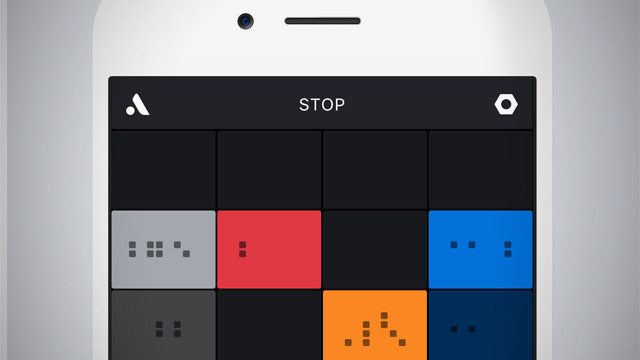 So last year we did a complete review of the iPad Auxy app at launch, and the workflow and interface remains largely the same (this is a good thing as it's super easy to learn). Additions to the new version of Auxy include:
iPhone support and layout of the Auxy interface
New synth engine built-in collaboration with Sonic Charge
Sounds designed by producer 7 Skies
Master effects chain specifically tuned for the sounds in the app to make the final mix sound great
3D Touch support allows faster loop editing and project creation
Our First Impressions
After spending just a small amount of time using the new version of Auxy, it feels like these "sketch pad" apps for music composition continue to become more and more feature-filled, and sound way better than some of the early iOS music apps. Writing and tweaking a track in real-time is no longer an experience that only sounds good when you're in front of a full-fledged studio setup
There's no doubt that having the app on iPhone makes it way more likely that it will actually be used, because you're much more likely to have unpredicted downtime with your phone than your tablet (I find myself using music apps on public transit, in waiting rooms, at the airport).
We're excited to see Auxy continue to build more sounds with the new synth engine as that's the main limiting factor right now – I wanted to create and tweak my own patch, but for now users are limited to the solid selection available in the app.
Auxy is available now for $4.99 on the App Store – try it out and let us know your thoughts in the comments. 
Watch a video overview of the app from the sound designer 7 Skies below: