Most of the announcements at NAMM 2016 seem to be screen-focused, and Pioneer DJ wasn't going to be left out. Under glass, they're showing a new prototype line of DJ hardware, the Tour series. Designed to be top-of-the-line hardware for use in festival settings, the CDJ-Tour1 and DJM-Tour1 both have top-mounted monitors that show four decks of Rekordbox DJ information. Read on for more details, photos, and video.
Pioneer Tour Series
The new Pioneer Tour series looks like a massive behemoth when displayed this way – each of the units packing a large attached screen and additional side bumpers on each side of the units. They appear to be built to be more durable, heavy-duty versions of the CDJ-2000NXS2 and DJM-900NXS2.
DJM-Tour1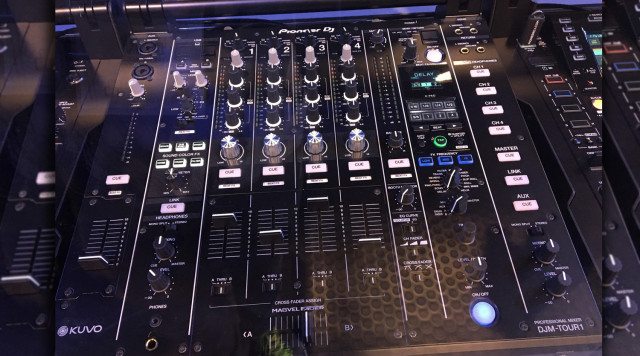 There are a few distinguishing factors between the DJM-Tour1 and the DJM-900NXS2, notably the additional controls on the sides of the unit. There's an expanded send/return section and a separate set of headphone cue buttons section for the second set of headphones (perfect for crazy B2B sets!).
Also make note of the rear I/O on the DJM-Tour1 prototype below: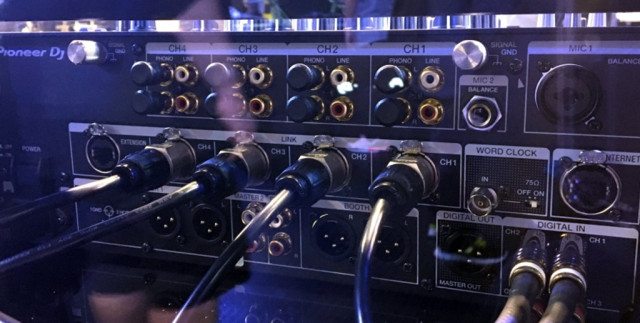 CDJ-Tour1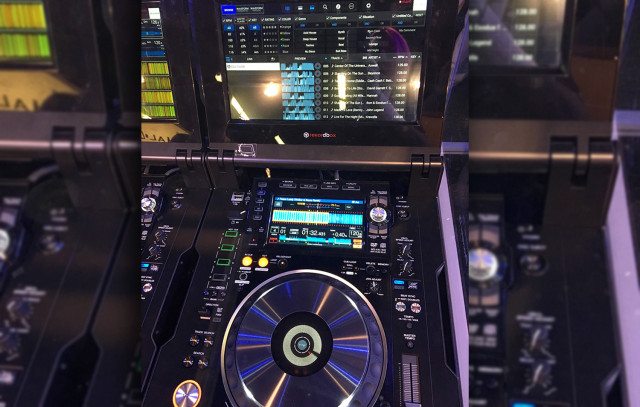 The CDJ-Tour1 looks to be about the same as the CDJ-2000NXS2 – very similar face. On the left and right sides there's a new bumper (likely to help absorb shocks and jostles better), and of course the large screen mounted on top. We thought the rear of the unit was actually the most fascinating – note that the Pro Link connection is no longer simple Ethernet – it's been upgraded to something a bit more robust.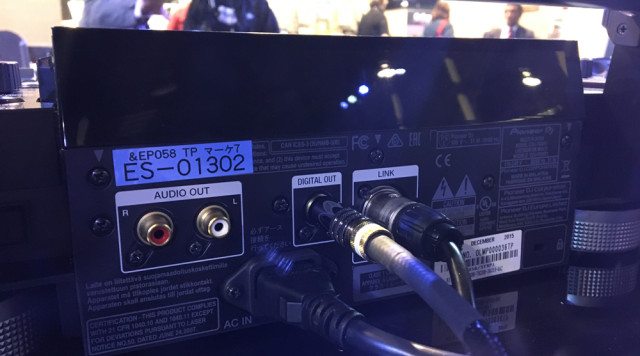 The Tour Series' Screens = Rekordbox DJ?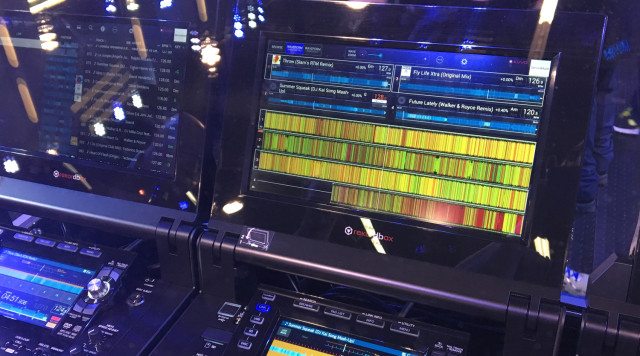 Of course the stars of the show on this new line from Pioneer DJ are the large screens on the top of the unit. The displays showed a variety of different waveform layouts, all with four decks. It looked to be an advanced display from Rekordbox DJ – but we're not entirely sure if these displays are running off of the CDJs/DJM themselves, or if there's an external computer required for this advance setup (although considering the name of the line, Tour, we would guess these are all standalone units?).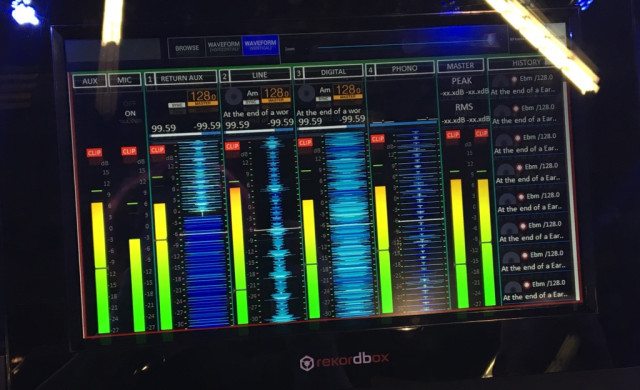 There's no information on price or release dates – Pioneer was very insistent that these units are prototypes and not final at all – but it looked very complete based on our observations.
Keep reading more about NAMM 2016 and new products right here, or watch our Instagram for the most up-to-date information. 
If your interested in getting the new Pioneer TOUR-1 models
and want a deal, message DJ TechTools here for special "friends of DJTT" pricing!