As things get increasingly shaky for SFX Entertainment, many are wondering how a company with a popular digital music store like Beatport could have gotten so off track. Today, an industry insider points out ten mistakes that Beatport made – as well as a few things they did very well.
Where Did Beatport Go Awry?
Once the mighty flagship of the digital download media world, the online outlet for electronic music isn't fairing so well in today's times. Its owners, SFX Entertainment, just filed for bankruptcy, which has led many to speculate whether the company will continue to honor payments to its suppliers. In March 2015, SFX reported that year-on-year sales were down 23.3% for the online shop, and its reputation as the world's leading platform for dance music is being questioned.
So where did it all go wrong? We take a look at the 10 mistakes the company made over its history, while also acknowledging some of the things it got right along the way.
1. Changing the URL

As a retail platform, the worst thing you can do for your business is to change the URL, making it harder for your consumer to make that final purchase. Imagine if eBay, Amazon or Discogs would have done something similar? This is exactly what Beatport did during an upgrade that would introduce its streaming and live channels, pushing the retail outlet over to pro.beatport.com. In doing so, it alienated its real consumers of digital files, which no doubt played a hand in the services' declining sales numbers.
Editor's Counterpoint: Beatport listens to feedback – and wisely cleaned up their navigation issues back in November – as announced here – including redirecting the www url back to the main store page. The navigation 
2. Selling to SFX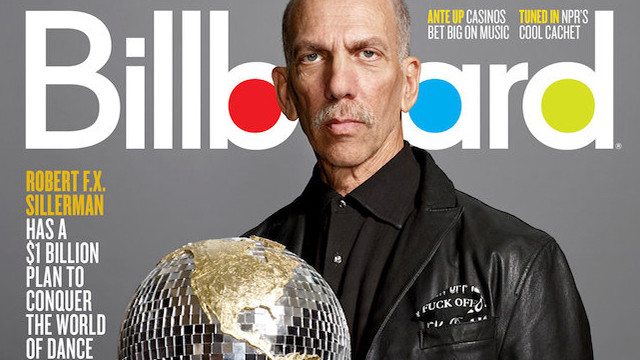 The media conglomerate owned by Robert Sillerman (who once famously said "I know nothing about EDM") acquired Beatport in 2013. On paper, the deal looked to be a good one at the time, increasing investment and bringing Beatport into a larger conglomerate that would allow it to boost economies of scale alongside like-minded acquisitions. SFX has been on the decline since 2015 with its public stock dropping and even talk of a fire-sale of assets, and now after declaring bankruptcy earlier this year, the future for Beatport is surely, more uncertain than ever.
3. Attempted Market Monopolization
In a Crack Magazine article published in 2015 and authored by Marea Stamper, aka. The Black Madonna, Beatport's earlier change in strategic direction is criticized, especially in regards to its market domination outlook. "When I left the panel that day, a lot of people took me aside to talk privately. Beatport's increasing demands for exclusivity were crushing them," she writes. These attempts to stranglehold the market through acquiring content exclusively was doing a disservice to their supply chain, while also hindering some of the more niche labels.
4. Too Many / Too Few Tracks

In 2008 Beatport went on what became known as a "content cull", in the name of quality control. Criteria, set on revenue earned, or lack of quality or direction, saw the platform to start shaving off underperforming labels, which divided public opinion at the time. Today, the strategy is quite the opposite, with the store ingesting more content than it ever has before.
Unlike its peers (Spotify and iTunes not included), Beatport is struggling to find its niche, tailoring to a huge market, all of which have specific needs. With so much content being released daily (we can only speculate to be thousands of tracks per day), at some point the store should ask itself, who is our main market and how do we reach them?
5. Freezing Payments to Labels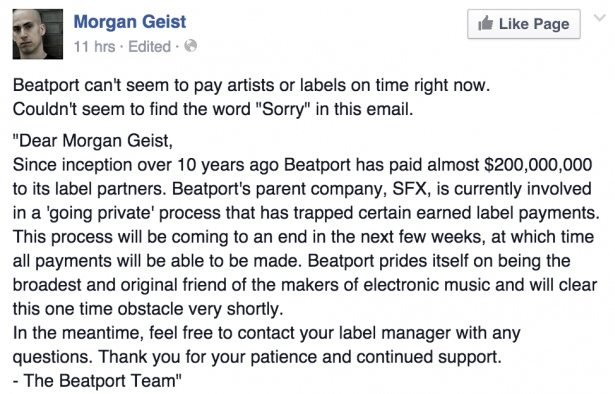 It always sends a bad sign to the market, customers, and media when you cease payments to your "suppliers" – also known as the hard-working men and women who are keeping your product roster up to date. This is exactly what Beatport did early in the second half of 2015. In a letter to its affiliated distributors and labels, Beatport informed them that it was freezing payments until SFX had resolved internal financial issues. Naturally, this news wasn't received well at all, and the situation was put to remedy almost immediately. The trust circle from this point onwards was inherently broken.
6. Mashbox

Mashbox was an iPad app that launched in 2011, and was an online game that allowed you to remix on the fly, bootlegging your favorite classics with other such records. The technology was powerful, and has yet to be repeated in our modern sphere. In the end, it didn't do anything. There was no external application, no way to record your mixes and the catalogue you could select from was very limited. At the time, the company was pushing the product extremely hard, but at what cost, and ultimately, where is it now?
Read our first look review of Mashbox back in December, 2011 here on DJTT. 
7. Beatport Mixes
Unsurprisingly, Beatport's attempt at entering the mixes marketplace failed. Going up against the like of Soundcloud and Mixloud was going to take something extremely special, which is what it failed to offer. And what it made things even worse, is that unlike its online competitors, Beatport was charging up to $8 per mix to download. The page hasn't been updated since mid-last year, and it's unlikely that Beatport will revert its attention to this side of their business ever again.
8. Beatsource

Not much evidence is left of Beatport's one-off attempt at a one-stop platform for hip-hop content, except for an irremovable glass sign still adhered to the entrance of the former Berlin office. Built in Beatport's image, Beatsource used the same functionality to retail urban content, yet as its failure seemed imminent, the content was quickly ingested onto the main platform where it still exists today.
9. Alienating Original Audience
There was once a time when the underground thrived on Beatport, when the likes of Len Faki and System 7 would actually top the Top 100. Nowadays, due to changing market forces, underground and up-and-coming styles lack presence on the platform, and larger labels and suppliers are dominating more and more site presence.
A check on the House Top 100 for instance sees Dutch imprint Spinnin' Records dominating a larger proportion of spaces. See also Stoney Road's article, 'Why Beatport's Top 100 is Failing' published back in 2013, which took a satirical look at the popular styles that were overselling.
Editor's Counterpoint: Ultimately, sales charts like the Top 100 are the result of consumers' buying habits and not a specific exclusion of underground music – so perhaps this instead speaks to the original audience becoming less underground focused.   
10. Music Streaming

More recently, the company has leaned further into streaming, attempting to penetrate a market already dominated by the likes of Spotity and Tidal. As criticized by CreateDigitalMusic, 'music streaming has razor-thin margins versus sales,' and plying resources into such a fragile market is more precarious than the previous sales outlet. Whether this will be enough to leverage the store more credibility is questionable.
A Few Things That Beatport Got Very Right
Where to even start?
Beatport was there from the beginning, providing a platform for digital DJs to buy content legally and efficiently.
Over it's history, the store has paid millions to content producers. It championed new music and styles and has consistently taken measures against fraudulent artists who want to fix chart positionings.
Starting a business for tools and sample packs has allowed easier access to the components that producers need to produce their own tracks.
Should there still be some life in the old dog (Beatport started in 2004!), then it may be time to go back to its roots, to correct the above and ensure a fruitful future.
Editor's Note: The opinions expressed in this guest editorial do not necessarily reflect DJTT's view on Beatport or the industry. We enjoyed this well-written critique from an industry insider and wanted to share it with the DJ community for discussion and debate – so join us in the comments!