We witnessed on Twitter last week a member of the DJTT family, Shawn Wasabi, get robbed of his entire setup out of the trunk of a parked car. His one-of-a-kind Midi Fighter 64 was stolen, and to make matters worse for Shawn, his laptop and backup hard drive also got nabbed. But there's a lesson here for everyone: it's never to early to start thinking about how you can prevent this type of total loss situation and keep your DJ gear safe.
Editor's Note: We've covered this topic a few times in the past, but Shawn's recent troubles seemed like the perfect time to refresh and revisit: 
my things have been stolen last night in San Francisco

if you have any info: mymidifighterisgone@gmail.com

thank u pic.twitter.com/M4h3boEezC

— shawn wasabi (@shawnwasabi) April 22, 2016
Cloud Backup: Get It, Now
@shawnwasabi my backup drive was stolen too unfortunately (along with my clothes and a snuggie). i don't have a cloud storage. big mistake

— shawn wasabi (@shawnwasabi) April 22, 2016
Particularly for DJs who are on the road and are constantly building a bigger library of projects and music, it's critical to make sure your data is constantly being backed up some place safe. If you're not on the road all the time, you still should keep a backup somewhere that's nowhere near your computer (more on that below) – and a cloud-based service is the perfect solution.
What cloud-based backup services do you all use to keep your DJ / production stuff safe?

— DJ TechTools (@DJTechTools) April 25, 2016
We took a quick poll of the DJTT community and these were the most commonly recommended cloud-based backup solutions that real DJs actually use all the time: 
CrashPlan: Manages local backups to local hard drives and other computers for free, also has cloud backup for $5/month. Unlimited storage.
Backblaze: Unlimited data backup, automated, $5 a month. It's like Dropbox, but instead of a folder, you're backing up your entire computer. To restore, you can download a zip file or pay to have a USB/hard drive backup mailed to you.
Dropbox / Google Drive / OneDrive / Similar: These are more manual solutions in that you'll have to manually copy data to them – but they are good solutions for many and come with free storage.
Splice: Already a fantastic free tool to share Ableton projects with other producers and keep versions of every iteration, it's a very sensible solution for any hard-working producer.
Keep Your Hard Drive Backups Separated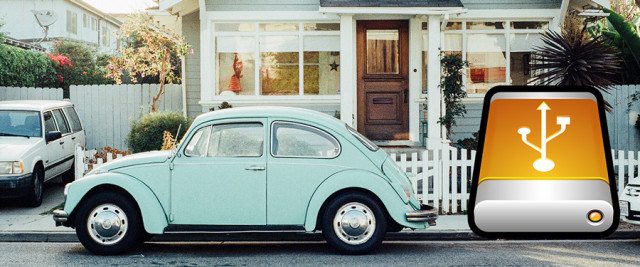 If you're resistant to cloud backup services (maybe due to financial or bandwidth constraints), it's worth thinking about how you're keeping an external backup of your files. In Shawn's scenario, his backup drive was in the same (locked and alarmed) trunk as his computer, so both got stolen. The same situation could happen to someone who keeps their laptop at work or at home right next to their backup drive, as a thief might very easily just grab everything they find.
Here's a simple solution: intentionally scatter your backups!
Put a backup drive in your car (pull it out every few weeks to update it)
Have two backup drives one at your work and one at home.
At the very least, hide/disguise your backup hard drive if it lives near your main computer so that it isnt' as easy to steal. You might consider locking it with a computer lock…
Keep Documentation: Lists, Photographs, Serial Numbers
@shawnwasabi ok! just found out the serial number of my stolen macbook. what do i do with this info?

— shawn wasabi (@shawnwasabi) April 23, 2016
You might wonder why, like Shawn, keeping a list of your serial numbers for your DJ gear, laptop and production tools might be important. It's usually a few different things:
Police: In the event of a loss, you want the police to be able to quickly identify your gear if they recover it for any reason – now or in the future.
Pawn Shop: Often stolen goods like laptops and music gear is quickly sold to a pawn shop – if you go to pawn shops and give them your serial number to report it as stolen, they can quickly ID it should someone come in to sell it and call the cops.
Insurance (see below): any insurance you have will use a serial number as a quick way to confirm the validity of your claim and assess the value of your loss. Photographs and lists also help here..
Photographic and documenting your valuables is important as well. It applies even to vinyl-only DJs – if you have a list and photos of some of the most valuable records you own, a record store could very quickly recognize when someone comes in with your collection to hawk it.
Nowhere Is Safe
In the crappy situation that Shawn found himself in last week, it might be easy to say "what the heck was he thinking?"  – but at the end of the day this kind of total gear loss can happen to anyone, anywhere. Computers and music gear have become incredibly portable, so it's more likely you'll take them many places with you – but that also means they become way easier to steal and hawk at a pawn shop.
In addition to the advice listed here, how do you protect your DJ / production gear and data? Let us know in the comments below.