Genres are constantly a topic of debate for every music lover and DJ. The way that music stores decide on genres can actually impact the success of tracks and artists, so wouldn't it be great for DJs, labels, and fans to influence that process? In this interview with Beatport, we found out a bit about their new approach to genre tagging.
Genre Management at Beatport
"We expect to launch new genres by the end of August"
As a Beatport employee (during the time when the still site existed in Flash) I headed up a department that later became known as 'Content Merchandising'. During these earlier stages of growth and development, we referred to it simply as genre management. Our job, as a team, was to manually ensure that all tracks on the site were assigned to their correct genre profile – a profile that was defined and set by Beatport.
Times have changed, but gripes regarding Beatport's genre classification system have remained. It's an innocuous problem that has seemingly been unfixable. Until now.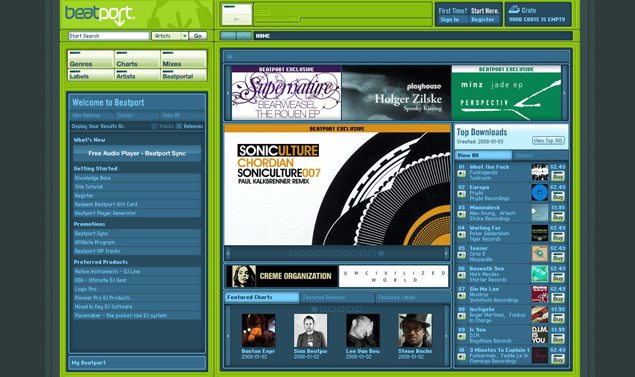 Beatport plans to change the site's genre system to meet modern needs and reflect the changing nature of DJ culture. DJ TechTools spoke to the VP of Marketing Terry Weerasinghe to find out more about the firm's new approach to their genres, while touching upon the company's future.
Future House
Since launching over thirteen years ago, the store's original genre classification system has arguably failed to match the overall changes in the electronic music scene. The primary categories; Drum & Bass, Deep House, House, Techno, Progressive House and Trance are still there – and along the way, pages for Dubstep, Indie Dance and Hip-Hop were added. So what's the plan now?
DJTT: What's happening with Beatport's new approach to genres?
Beatport: "This is something that the public has been asking for, and hands up, we've heard them. The important thing to say is that there is not one correct definition of a genre. We just want to make finding good music easier for our customers.
For instance, you have quite a broad spectrum of music under House now and this includes some of the new Future House as well as well as the more classic records, but the reality of House music is that it is an everything-goes underground dance genre.
We're not going to be making these decisions on our own. We've put together a committee of industry experts. We've got key people from some of the main labels involved, including Kompakt, Toolroom, Spinnin and Aus. Each has provided a DJ to be a part of the panel. Before we finalize any changes we'll be conducting an audio survey where we play our new genres to DJs who'll give us feedback as to whether or not this is the right way forward. With all things said and done, we expect to launch these new genres by the end of August."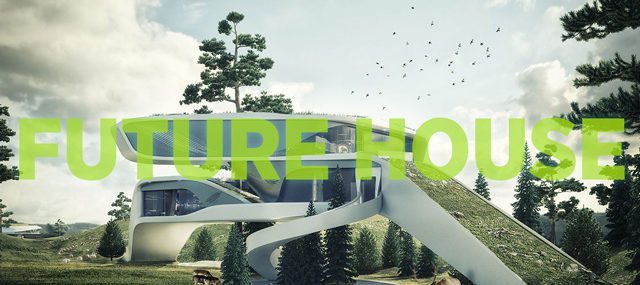 DJTT: What are these new genres going to be?
Beatport: "It looks likely these will include 'Big Room' and 'Future House' which will contain music dedicated to the festival crowd. We've already launched a 'Dance' chart, which is already live, because what we've seen recently, is a vast increase in dance songs coming out with song-like structures – these are tracks that are eventually going to make the way into the pop charts, tracks like 'Animal', or '#SELFIE by the Chainsmokers."
Future Proofing
Genres are styles are constantly in flux, and even definitions and understanding of how genres work are changing. Progressive House was once epitomized by the likes of Sasha and Digweed. Nowadays Bedrock releases often fall under the tech-house category, whereas the likes of Innervisions have the characteristics that once defined this legendary progressive period. So how does Beatport expect to be able to keep up with all these changes?
Is this going to be future-proof?
Beatport: "Yes, this is the reason we're putting together a committee. The committee is currently more focused more on the house side of things, but we'll add more genres when needed. Techno and tech house are fairly [accurate] at the moment. The bass side is the next bit we're going to look at. Every six months we're going to be reviewing the genres on Beatport going forward."
Is there a time when you think genres will become redundant, like Glitch-Hop?
Beatport: "I think DJs will always need genres as a way of finding new music. We have 25,000 new releases most weeks and genres help to narrow down the tracks you'll need to search through. We have to stay relevant in terms of what people are playing. We will also have to retire genres and bring in new ones. The main thing is staying ahead of the trends, and working with the artists and labels in those areas."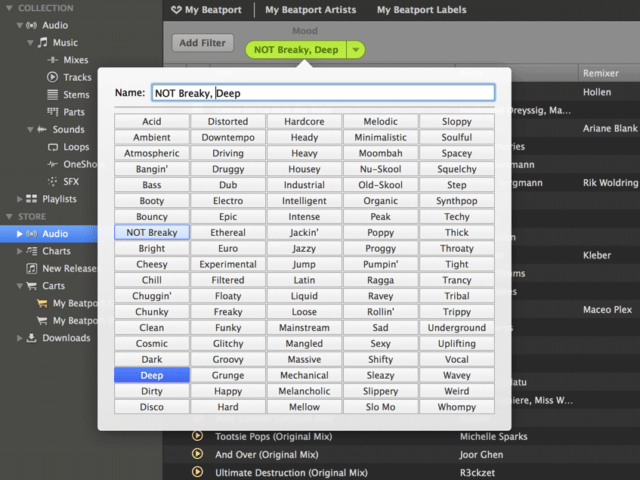 How has crowdsourcing genre tags helped you come to this point?
Beatport: "As a Beatport Pro user you're able to tag your tracks how you'd like to tag them and different tracks mean different things to different people. In the future we'll be able to use that data in our algorithms to help people find things and that way we can get around potential cultural differences. For example, if you're a user in Brazil you could just use data collected in [your country], because people use vastly different terms there than they would do in Berlin, for instance.
Genre tagging's importance becomes apparent when content is only crowdsourced. When you look at the Deep House chart on Soundcloud, there are currently tracks by Drake and Ed Sheeran in the Top 10 because it's based on public tagging with no definition or control of the genre. We have to set an industry standard, and we have to do that with our customers and key people in the industry. It's not the worldwide definition of what that genre is, but what it is on Beatport it has to be consistent so that you can find that thing more easily."
The Cancelled Sale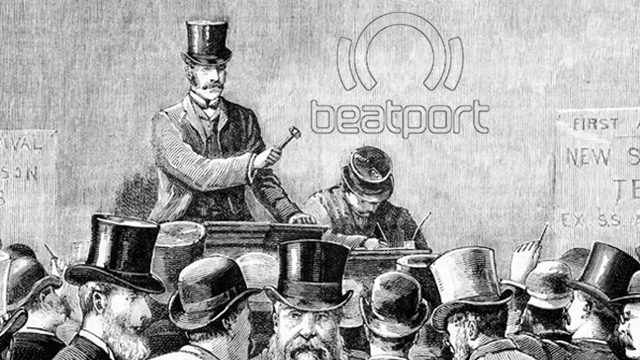 Late last month SFX's prosed sale of Beatport was cancelled. The media giant, emerging from a Chapter 11 winding-up process – now with a new CEO and structure- opted to pull company's sales, citing improved financial results as the reason. So what happens now?  
What can you say about SFX canceling plans to sell Beatport?
Beatport: "The changes we've made have laid a strong foundation for Beatport and dramatically improved our profitability. Being focused on the store is enabling us to make positive strides to improve, making it possible to finally change our genres, and to add a pre-order system, which has been the biggest request from our labels and suppliers."
How did you actually manage to improve profitability?
Beatport: "By concentrating on the core business. Right now all of our labels are focused on generating revenue on the store and all of our social media is focused on great music. We're trying to get back to being that nerdy music store."
Challenges Still Remain
Gone are Beatport's streaming platforms, mixes and new features. By engaging with leader figureheads and listening to users, there is hope for the site and a future that looks more promising.
Remaining under the custody of SFX will still be a concern, and as Thump very articulately put it, 'The company still faces the same existential challenge it's been struggling to answer for most of its history––the impending obsoletion of downloading'.
How would you change genre classification on Beatport or other stores?
Share your ideas in the comments!