Apple Kills Headphone Jacks On iPhone 7; Will DJ Gear Be Next?
This morning Apple announced the iPhone 7, a new version of the mobile device that started the smartphone revolution nine years ago. Unlike every other model of the device, the iPhone 7 does not have a headphone jack on it – just a single Lightning port for charging or attaching other compatible accessories. Why did Apple make this change, and could it ever happen in the DJ/production industry? Read on.
iPhone 7: No More Analog Audio Ports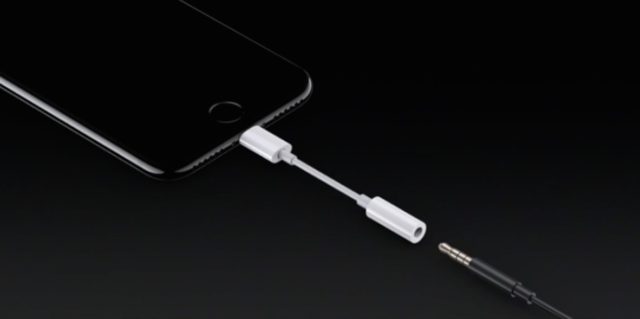 The new iPhone 7, which is set to be in stores on September 16th, is completely ditching the analog audio ports on the unit. There will be three ways that you can use external audio devices (input or output) with the new iPhone:
With Lighting-compatible audio devices
via Bluetooth
using an awkward, easily-lost connector dongle (see image above), included with every iPhone 7
But clearly Apple wants everyone to use a completely wireless solution to headphones – because the natural question about charging vs audio quickly comes up:
How do I charge my iPhone 7 when I've got headphones plugged in

— bhargav nookala (@bhargav) September 7, 2016
Amazingly, Apple's senior vice president of worldwide marketing Phil Schiller had a way to spin the removal of the headphone jack:
"The reason to move on comes down to one word—courage," Schiller explained. "This is really important, our smartphones are packed with technologies…it's all fighting for space. Maintaining an ancient analog connector doesn't make sense."
Will DJ Gear Be Next?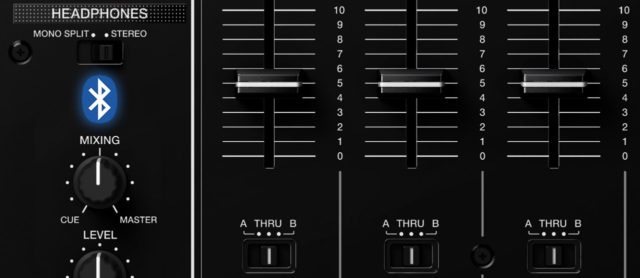 Right now, it feels incredibly unlikely that any DJ or production gear manufacturer will make a similar "courage"-driven change to their lineup. Why would a pro audio company drop a standard audio connection unless the market demanded it? Here's a few reasons why we don't think you'll see analog headphone jacks missing on soon-to-launch DJ gear:
FireWire all over again? We suspect that many long-time manufacturers learned their lesson when Apple attempted to force similar innovations with FireWire – a technology that initially promised faster transfer speeds and concurrent connections, but then eventually became outclassed with newer versions of USB. USB was able to maintain backwards compatibility – something that is sorely missing for anyone who owns a legacy Firewire audio device.
More space than a phone. Most DJ gear doesn't have a space issue – which if Phil's "courage" statement is to be believed, is one of the biggest reasons for removing a headphone port.
What about wireless technology? Apple today also introduced a W1 chip present in upcoming wireless headphone lines – the AirPods and Beats X. Even with continued improvements in latency, Bluetooth and other wireless protocols are still unacceptably latent for DJ applications – particularly when compared to their analog, no-sync-required predecessors.
What About Headphone Manufacturers?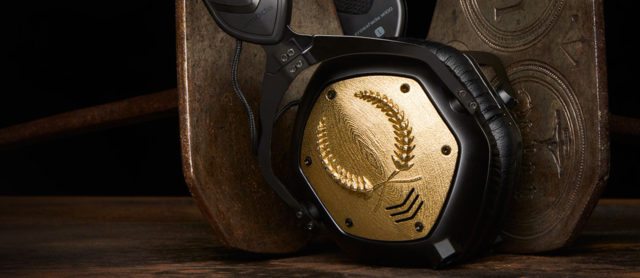 There's an assumption that the high-end headphone market is driven by practical users with professional applications. This includes DJs, producers, and other audiophile-leaning users.
But in recent years, high-end headphones have become a fashion statement and luxury item. Look at the success of Beats By Dre, or the introduction of precious metal V-Moda Shield kits (get a set in 14k Rose Gold for just $4,000!). Headphone companies might earn a reputation among critical / practical pro-audio users, but their incremental revenue is likely made up of regular consumers.
It's this increasing importance that headphone manufacturers are putting on being trendy that could be the path towards wireless-only cans. So far, no company has announced that they're dropping the audio cable and going wireless-only – and let's hope it stays that way.  
Think there's any chance that DJs have to worry about headphone jacks disappearing on DJ gear? 
Share your thoughts in the comments.