If you're a DJ playing other artists' music, how do those artists find out that their music has been played? More importantly, how do they get paid? With a new partnership between Richie Hawtin's RADR and Pioneer DJ's KUVO, more accurate reporting of the music played in clubs is possible. Keep reading to learn more.
RADR + KUVO: Get Play Get Paid
You might remember KUVO from a few years ago at launch. Essentially, this is a system installed in clubs that receives DJ metadata from Pioneer DJ gear / software, and uploads it a database for post-gig reporting. KUVO is then capable of streaming the data directly to the performance rights organizations, which ensure that royalties from licenses (purchased by venues) go to the artists who are actually played.
With today's announcement, Richie Hawtin's RADR (which previously focused on sending tracks played out to a Twitter post) will be able to take the same data out of Traktor Pro and send it into a KUVO hardware box.
All that Traktor DJs need for this to work is to have RADR installed, and have a KUVO box (NXS-GW) attached to their computer via a LAN cable. This only works with Traktor Pro on macOS – but RADR supports other software and operating systems, so we suspect that they will follow shortly.
At the end of the day, RADR is still just a hack in Traktor, using the broadcast/streaming features to send track metadata. It would be awesome to see Native Instruments and other companies actually adopt direct KUVO support without the need for a third-party tool like RADR.
What About Adoption By Clubs?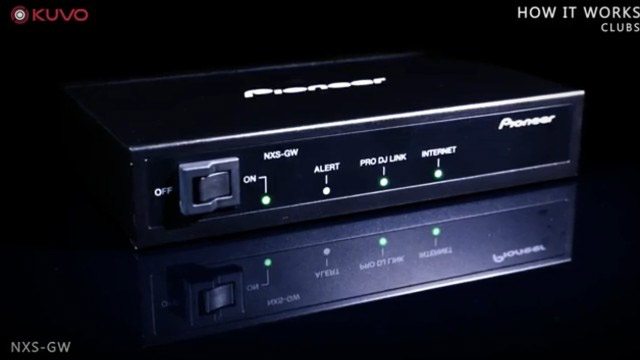 There's still one major obstacle that isn't addressed in this video or the associated press release: adoption of KUVO by venues. A big part of what makes the proposed ecosystem of proper royalties tracking possible is knowing where tracks were played. How will Pioneer DJ get all venues with DJs – which have to pay music licensing fees – to install KUVO boxes?
Clearly this campaign is one part of the process – but it's directed at producers and DJs, asking them to install RADR, use KUVO, clean up their metadata, or register their original productions with performing rights organizations.
The video is also asking major touring DJs to put KUVO on their riders – but will that actually capture anywhere near the level of data needed if KUVO isn't set up for the resident DJs or local acts who don't have riders?
Would you use RADR or KUVO if you had the chance at your next gig? Share thoughts in the comments.