A pair of DJ mixer images cropped up this morning. One's of a four-channel Kontrol Z4, and the other is a Casio/Serato branded Vestax-style mixer, the XW-SM1. They're both very well-done Photoshop creations. But if they had been announced this week at the NAMM show, we suspect they might have completely dominated the news cycle.
In many ways, this year's NAMM show was very quiet. The days of every company in the DJ world launching a ton of products in one week seem to be over. Companies missing from the convention floor included Rane, Numark, Denon/Akai (they had a private room upstairs) and Native Instruments (as always). Other companies like Pioneer DJ, Allen & Heath, and Roland had new products, but nothing in the DJ space.
As a result of a quieter NAMM, DJs on social media are fiending for new gear. This is the result:
Casio XW-SM1 Mixer
Product: XW-SM1 mixer
Manufacturer: Not Casio
Price: Probably very expensive.
Availability: Only in your dreams.
If the design of this mixer looks familiar, it's because it is heavily influenced by the VCI-400 DJ controller. It's the mixer section of that unit, but only two channels instead of four, and with 10 pad buttons on either side of the face.
Is it real? No.
While Casio has in the past released a product previously made by Vestax (the XW-J1 is just a re-branded Vestax Spin controller), they're not in the business of making outboard DJ mixers. At the Casio booth at NAMM this year are a ton of new keyboards – and that's about it. No DJ products here!
Traktor Kontrol Z4 Mixer
Product: Traktor Kontrol Z4
Manufacturer: (Should have been) Native Instruments
Availability: Two years ago, ideally.
Many people have taken a pass at designing a Kontrol Z4 mixer, but this one is a pretty unique concept. It's a two channel mixer with a built-in screen and 8 additional upfaders for Stems control. Instead of the Z4 being a four-deck mixer, it's a Z2 designed for 2017's Traktor DJs.
Is it real? No. 
In fact, we're uncertain when we'll see a new DJ product for Traktor from Native Instruments. There's nothing in the immediate pipeline that we know about – which is probably a result of the company focusing on Maschine (having just launched the Maschine Jam at the end of 2016).
Designed Photoshopped In Brazil
Sadly, neither of these units were announced this week because they're not real. But the man behind the designs deserves a shoutout: Fábio of NextSoundBrazil, a Brazilian store and reseller of DJ gear. The Kontrol Z4 was originally designed in December of 2015, while the XW-SM1 seems to be a more recent creation.
[
h/t to Mojaxx for being one of the first to spot the Casio mixer and share it on Facebook this morning] 
Gear Questions? Talk with our Live Chat team in the DJTT store to find out why we get nearly 100% positive feedback from DJs like you.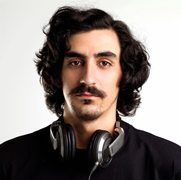 Who? Matias
Years experience: DJing since 2005 and producing since 2008
Why he's helpful: Matias has used nearly every DJ software out there, has helped create tons of DJTT's best mappings with over 25k downloads, is a DJTT product expert, teacher, and can answer pretty much any gear question you can think of. Think of him as the super helpful guy behind the counter at a record store with lots of great suggestions. He's an amazing resource.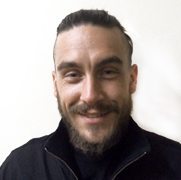 Who? Charlie
Years experience: 11 years DJing and Producing
Why he's helpful: Charlie played Ultra Music Festival in 2011 and was FOH engineer and system tech for the festival for 4 years. When anything went wrong, Charlie could fix it. He's worked with most of the electronic artists that came through Miami and he's especially knowledgeable about Serato, Ableton Live, and gear/controller questions. Charlie can help find the perfect setup for you as an individual based on your unique goals.