Being new to the DJ/Producer world often is confusing, with all the constantly changing available technology. How many kinds of entry level DJ controllers are there? What software do you use? Just choosing the right DJ software can be difficult – let alone a controller to go along it. Want to get started or know someone who does? Here's our list of solid beginner controllers to help you find you start your journey!
WHAT'S THE BEST DJ CONTROLLER?
This is a very common question for us (the DJTT livechat team). Like the secret of life, there's no right answer (aside from some who claim it's 42). The truth is: the best DJ controller is whichever works best for you. We have 5 great beginner all-in-one DJ Controllers to recommend below.
Looking for more advanced solutions? Check out the Traktor Kontrol S8 and the Pioneer DDJ SX. Also check out the latest players from Pioneer and Denon if you feel like leaving your laptop at home.
DJTT's Recommended Entry Level DJ Controllers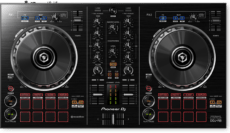 This portable two-channel controller comes with a full license of Pioneer's Rekordbox DJ (129$), something many entry-level controllers lack. This means a new DJ can jump right in and have access to all the functions of the program from the start.
Small enough to pack in most bags, it features eight performance pads per side. This is more than the standardized four in most of the competition – more buttons to play with for hotcues, samples, loops, effects, etc. Using Pioneer's own DJ software, your music collection will always be ready if you want to jam on CDJs, just export out to a USB stick and you're good to go!
Rekordbox DJ ain't your thing? We have mappings for the DDJ-RB with Traktor in the MIDI Maps section of DJTT.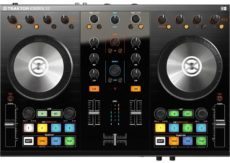 Native Instruments' two-channel controller comes with a full license of Traktor Pro 2 ($99), making this the second and last controller on this list to come with a full license for DJ software.
This controller can be used with a laptop or iPad with the Traktor DJ app. It has everything you need for the basics of mixing and boasts full control over 2 effect units, something other options tend to handle with pads for a single knob. If you prefer a more traditional approach and a sturdier unit then the S2 is most likely the best option for you. Price might scare you a bit but it's not really far off compared to a DDJ-SB2 + Serato license upgrade and you still get a much more rugged device.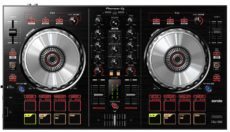 The DDJ-SB2 is capable of four-deck control in Serato DJ, and has a nice trick – Filter Fade – which engages the filter for each deck when using your crossfader. When engaged, this applies a high pass filter on the deck you're moving away from to help blend tracks smoothly. This is great for new DJs to help get the feel of mixing tracks together.
Unfortunately, both of these features rely on a $99 Serato DJ license upgrade (it only comes with a LE license), but the SB2 still has more than enough punch on its own to make a great mix, Out of all other options it has the broadest software compatibility – meaning it's basically a really neat DDJ-RB alternative that will work out of the box with all the big DJ softwares on the market.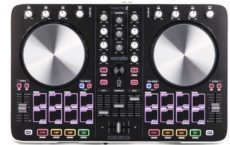 Reloop's two-deck Serato DJ compatible controller is another great solution for beginners. Like the Kontrol S2, it packs full control over two effects units – but it has the largest jogwheels in this segment. It also has RGB-lit pads so navigating the performance modes can be easier to follow.
The main drawback is that it only packs Serato DJ LE, so you might want to upgrade if you're happy with Serato DJ and want all features at your disposal. The LE version of the software is still a great place to start.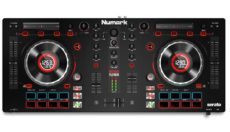 Like the last two, the Platinum packs a 4 deck LE license and requires an upgrade if you want all the bells and whistles. This controller comes with Serato DJ Intro and is Serato DJ upgrade ready.
What makes this unit really stand out is that it's the only one in the range with jog displays. These show needle/track position and some basic track info to help you keep your eyes off your computer – but you'll still need to keep your screen around to browse your music collection.
This unit is also one of the only ones at this price point with a touchstrip for scrubbing through tracks – handy!
CONCLUSION
There's really no wrong choices in this range, every option is great in its own way. As long as you are passionate about DJing and practice enough, there's nothing stopping you from success. Let's not forget, it's all about having a good time and making people dance in the end!
OVER TO YOU! What's your favorite unit? Are you using one of these already and have some feedback to share with your peers or can recommend a better option?
New to DJing? Not sure where to get started? Want amazing 1 on 1 advice?