Have you dreamed of DJing in a foreign locale? Venturing off to live in another country altogether? DJ TechTools contributor Tenova has spent his last year doing just that, and gives us an exhaustive rundown how it's done.
You're going abroad!
Congratulations, going abroad for any reason is exciting. Traveling internationally in our industry is the Indy 500 of DJ preparation. In this article, Tenova shares great advice for different challenges you might face. Feel free to use the menu below to jump around, or just read the whole thing:
Visa Authorization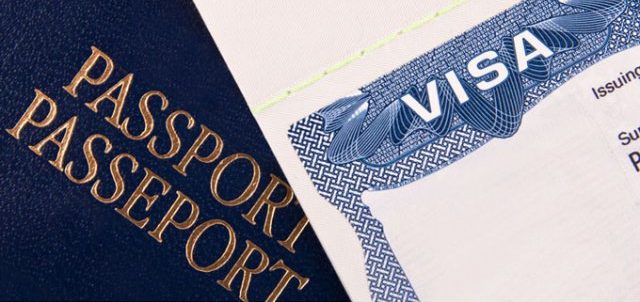 Let's begin by looking at the first, potentially most crucial item for gigging abroad: visas and work authorizations. Before you do any work in a foreign country, you must be sure that you are authorized to do so.
An anonymous DJTT reader wrote in last month and shared a nightmarish story: forcibly imprisoned and deported for playing a gig in the UK without a proper visa. Before you travel anywhere for a gig, even if you are playing as a "volunteer" or doing it for drink tickets, chances are that the country you are playing in will want documentation that you have a bona fide reason for visiting. Do your research before you commit to anything!
Obviously, you will also need a passport to travel outside of the United States. If pressed for time to have one issued, you can pay $60 and travel to an official passport center in the US to have the process expedited. I did mine in Buffalo, New York and managed to get one in less than two weeks.

Packing
For most DJs operating in the electronic dance sphere, packing is often as simple as printing a boarding pass and making sure you have more than a few adequately prepared flash drives. Most mixed format DJs don't have it as easy, and will often have to pack a small amount of kit. Mad Zach has already covered this topic in detail, discussing how to pack proper a DJ bag.
Here are a few unexpected items I bring with me on every trip. Keep in mind, airports and tourist shops can mark up prices 2-3 times the norm, so coming prepared will save some hard-earned gig money. I've compiled a little shopping list for you below:
Universal power adaptor: This one is a no-brainer. There are 13 different plug types used throughout the world, and this adaptor can be used on all of them. Long story short: you're going to need this. I suggest getting a few. If you're traveling with CDJs or a mixer, check on the back to see if it accepts a voltage that ranges between "110-240v" power or just the standard 110v. If the latter, you will have to carry a step-down adaptor with you as higher voltages can seriously damage, if not destroy your gear.
International SIM Card: Most USA-based cell providers won't cover you in other countries. If they do, you could get hit with an insane bill ($10 a day is not a good deal). Even if you never make a single phone call, having a data SIM card is really worth it for posting on social media, grabbing that last minute track, or even using Mixed In Key. Grabbing a SIM card once on the ground can be overpriced – but it could be the best decision to get a local card. Here's an amazing roundup of good options for SIM cards when traveling. I always come prepared to swap my SIM once the plane lands. Also useful is this nifty, credit card sized SIM card holder

that fits in your wallet:

Night Mask / Ear Plugs: I once played an after-hours gig in Pittsburgh until 4 AM before jet-setting off to Los Angeles to play a Sunday pool party. Fate put me next to a crying baby on the early morning flight I had booked.My sanity was saved by a cheap night mask and earplugs I picked up beforehand (that I didn't think I would ever need). Couple that up with a binaural beat

played through my

Sennheiser HD-25

's, and I was out cold. If you value comfort, a $10

neck pillow

can also be life-changing for flights, something that usually costs $35 at an airport. If you're hardcore about getting rest,

melatonin

also works wonders.
Localize Your Song Library
It never hurts to familiarize one's self with the culture they are playing in.
A recent gig in Barcelona prompted me to do an overhaul on my Latin House collection, and as a result, my set consisted of 70% music with Spanish vocals. I even whipped up a custom edit of Sergio Mendes' "Mas Que Nada," mashed up with a Harry Romero's "Tania" in the transport van. It was exceptionally well received, and the event manager made sure they knew how much they appreciated me bending to a crowd that mostly does not speak English.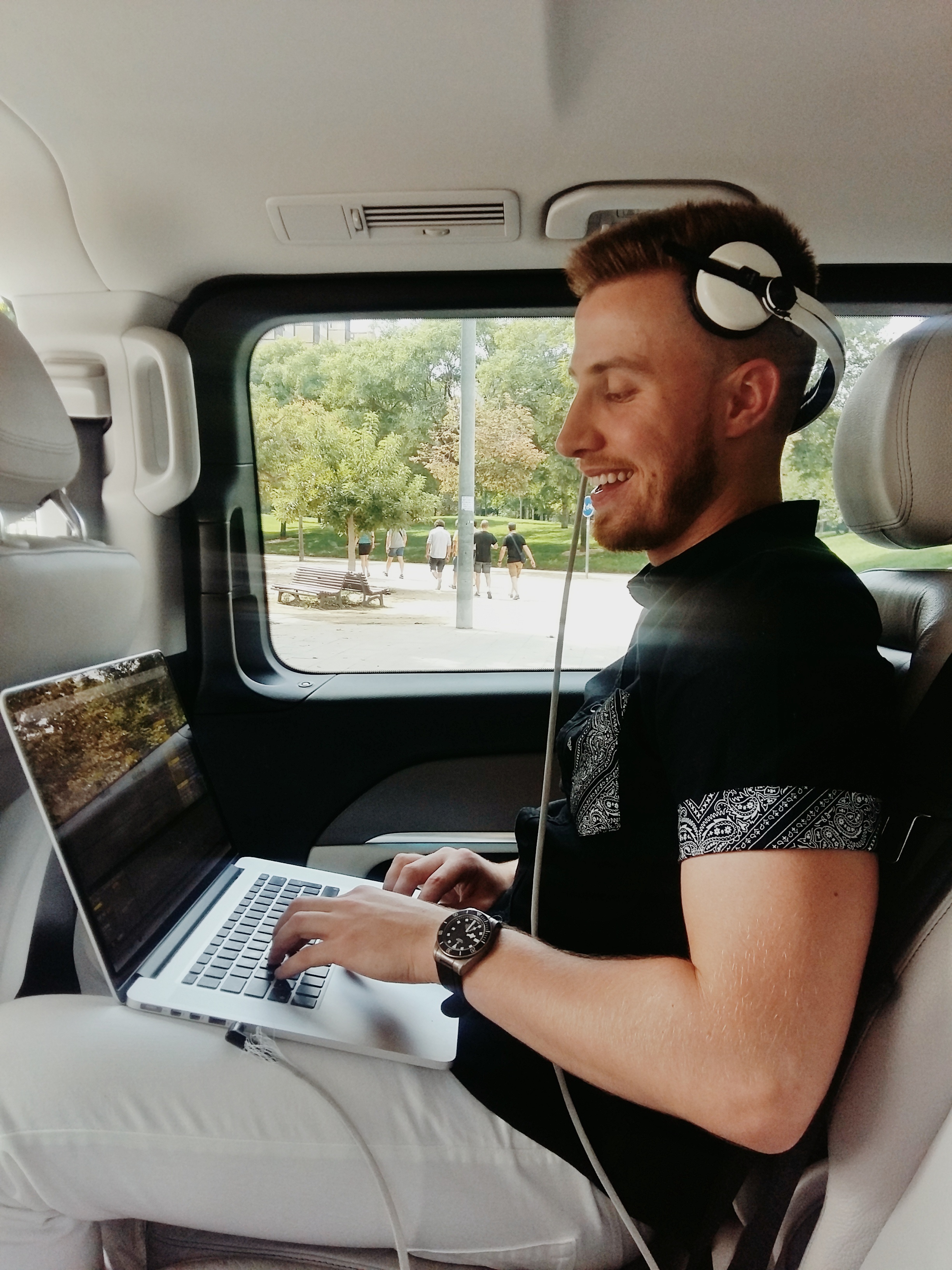 Want to find out the hits in another country? You'll have to do some digging. Spicing up your set with foreign languages gives you a unique edge over other DJs. Here are a few resources I've found invaluable:
DJCity UK is a fantastic resource for seeing what's hitting in mainstream clubs in Western Europe, and your standard DJCity account gives you access.
Zaycev is an excellent resource for Eastern Europe and Russian audiences. My Russian language skills are basic at best, but with the help of a translator, you can find some serious gems on this site. Always check the quality of the MP3s you get from here. At the very least, it gives you an insight into what people are listening to.
1001Tracklists: self-explanatory. Going to Serbia to play sometime soon? It might benefit you to have a look at a few Solomun tracklists. You get the picture, it's digital trainspotting.
Get There
In 2018, airfare is cheaper than ever. The rise of budget airlines has made international travel something that is well within every DJ's reach.
Google Flights is a solid go-to for checking flight prices. It consists of the most comprehensive search of both regular and budget carriers, shows convenient price graphs, and regularly yields me fantastic deals. My most recent trip booked this way was a mere $500 for a round trip from Kyiv to New York City, a 4,000-mile journey.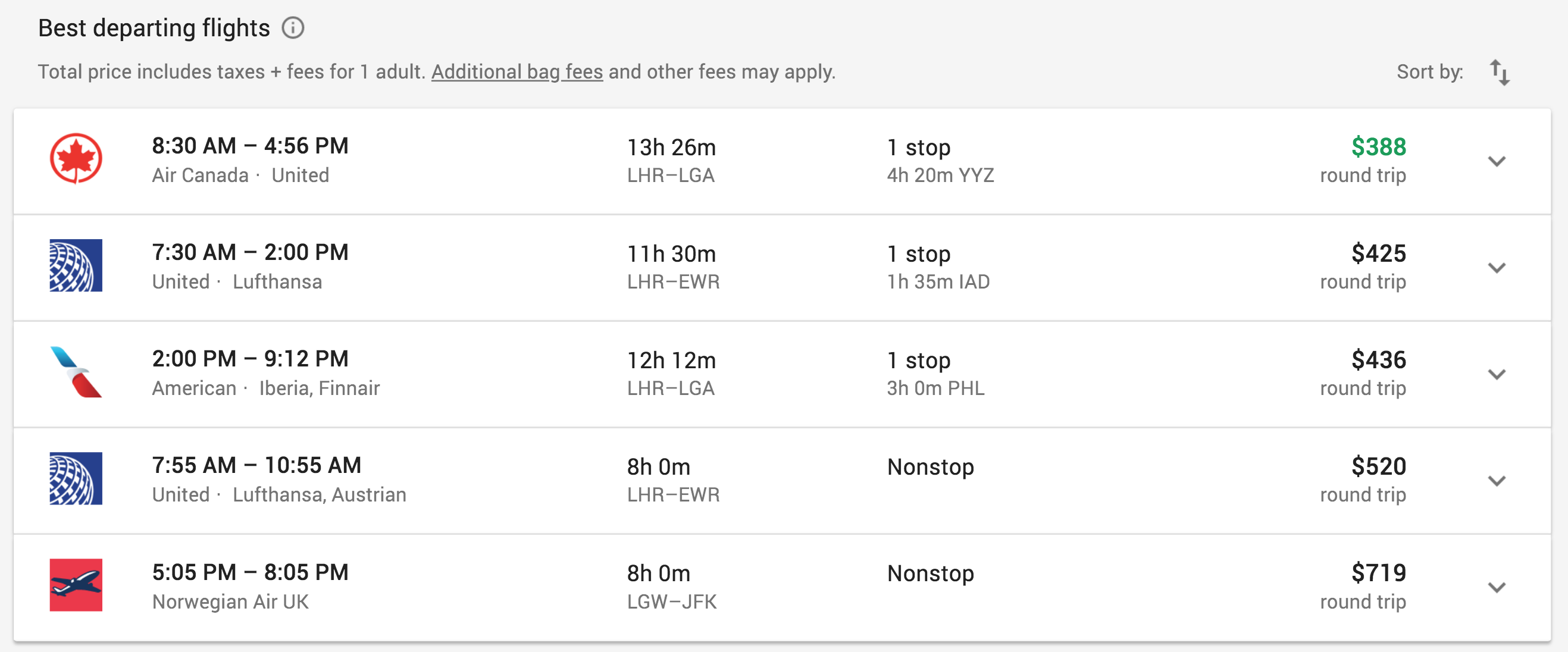 Fly For Free
My favorite tip for traveling internationally is using an airline miles credit card and flying for free.
If you're not familiar, with one of these cards, every purchase you make is converted into points. Points can be transferred to airlines, and ultimately can be redeemed for flights. This can reduce or even eliminate the price of flying altogether. If you want to travel and you don't have an airline miles credit card, you are living in the past. I prefer the Chase Sapphire for a variety of reasons. It's common to get a 50,000 point bonus after spending a $3,000 in the first three months of having the card. If you want to get one, consider using this referral link to sign up.
In other words: buy some new gear immediately get a free trip. As DJs, we all have business expenses, and I run them all through this and get free flights as a result. It's that simple.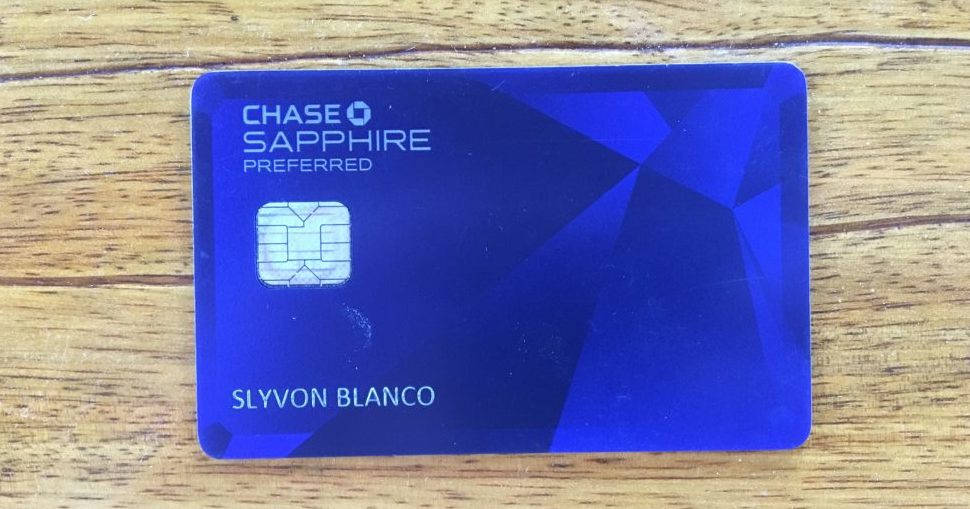 If you pay the bill off in full each month, you will pay no interest. Expect to be able to travel internationally (or even within the USA) for free 2-3 times each year by using it for business and everyday expenses. This is the best travel tip I can give.

Traveling With DJ Gear
No international gig should ever require you to bring equipment unless you are a mobile event DJ.
That said, as someone who travels often, I hate being away from my decks for more than a few weeks at a time. 2018 has consisted of me living abroad various places in Europe, and this has forced me to master the curious art of flying with DJ gear.
I use a standard Rekordbox flash drive setup. As of 2018, there is no "CDJ-like" controller out there that doesn't require a laptop that is also TSA compliant / fits in an overhead bin of an airplane. If I'm practicing to use CDJs, I don't want a laptop around to stare at. Even if you're using Rekordbox DJ and an enabled controller, the experience of a controller and a club setup are two different things.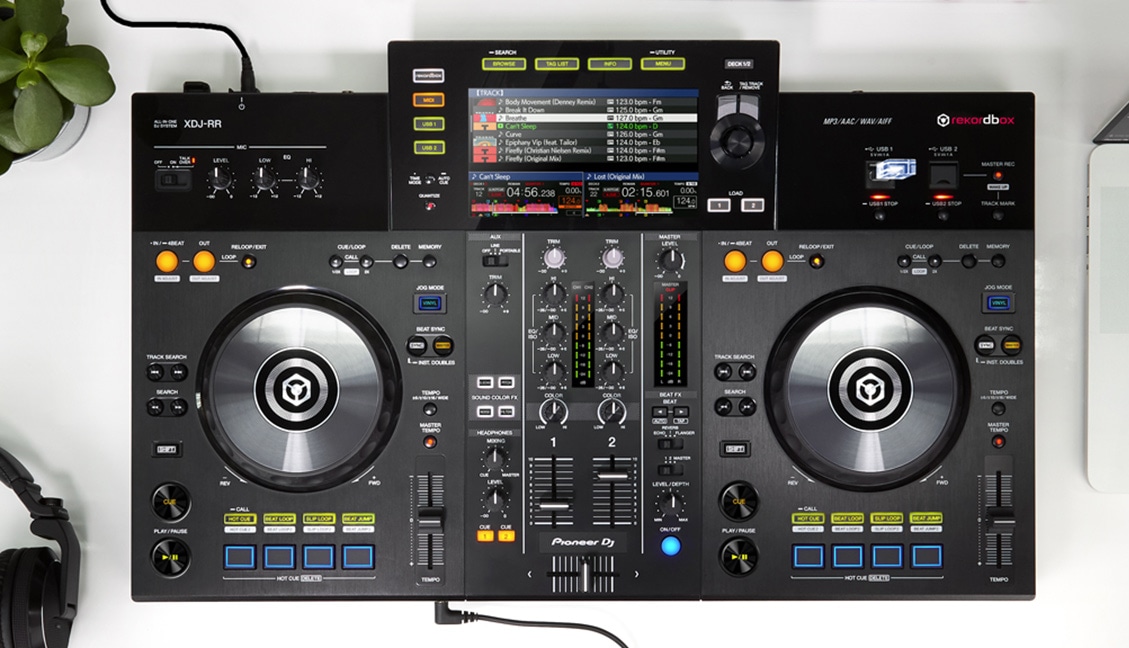 Pioneer DJ's XDJ-RX comes in at just being 3" shy of the requirements for TSA approved carry-ons. Even the XDJ-RR is a few inches too large. While you can risk trying to bring one of these controllers on board, you run the risk of being forced to check the bag.
Checking equipment is a nightmare, and an accident waiting to happen. Regardless of how tough a flight case is, I would never trust an airline to be even the slightest bit gentle – and some airlines can charge as much as $120 for additional checked bags. No thanks!
Shipping equipment is similarly expensive, albeit slightly less treacherous. I did manage to do this one time while living in the Republic of Georgia. I used a service called USA2Georgia, and the pricing, customer service, and customs clearances were a total breeze. Most small, Eastern European countries have domestic services that charter flights from the USA to their regions and offer incredible rates on shipping. I have heard similarly great things about MEEST.
Still, this is not ideal and creates unnecessary costs. I've instead figured out precisely what I need to do to carry on a standard two CDJ, one mixer setup on most international flights:

Tenova's Guide To Carrying Gear Onto Planes
My DJ setup consists of the following:
2x CDJs
1x DJM-450
1x Decksaver
1x roll of bubble wrap
1x roll of packing tape
1x pack of replacement CDJ ball bearings
Most airlines allow one small bag to be carried in an overhead bin (your CDJs), and one "personal item" (your mixer) to be stashed under the seat in front of you. Before you fly, check to see your exact baggage allowance on your airline.
CDJs: I carry both of my CDJs on in a standard, rolling carry on bag. I wrap them heavily in bubble wrap and close them off with packing tape, carefully packing them in the bag. If you are carting the bag around with you, it is less likely they will be damaged. The worst thing that could feasibly happen is busting one of the plastic ball bearings in the CDJ's platter. Traveling with a pack can come in handy should the CDJs be thrown around a bit too aggressively. The fix is easy and all you need is a screwdriver and patience.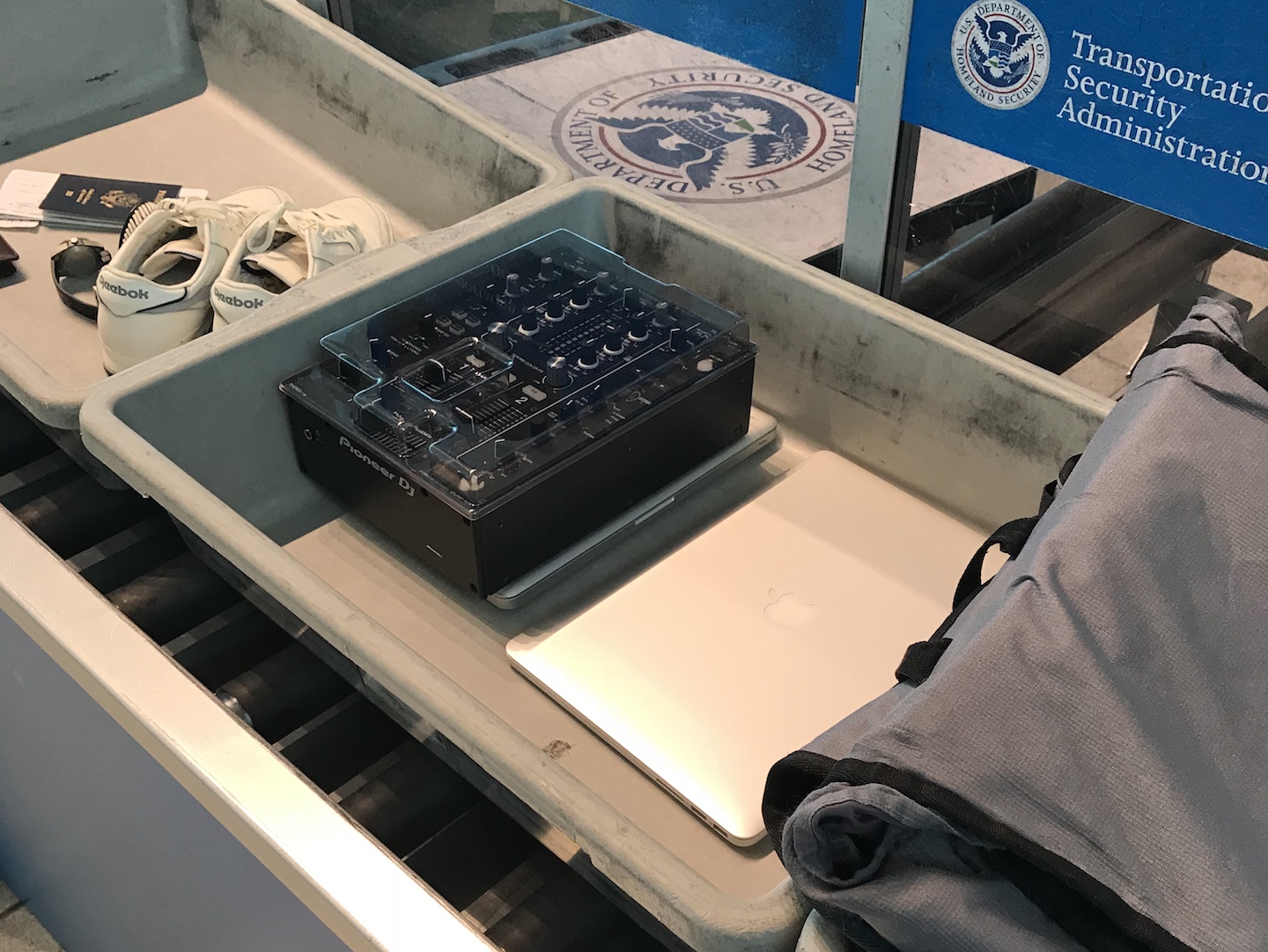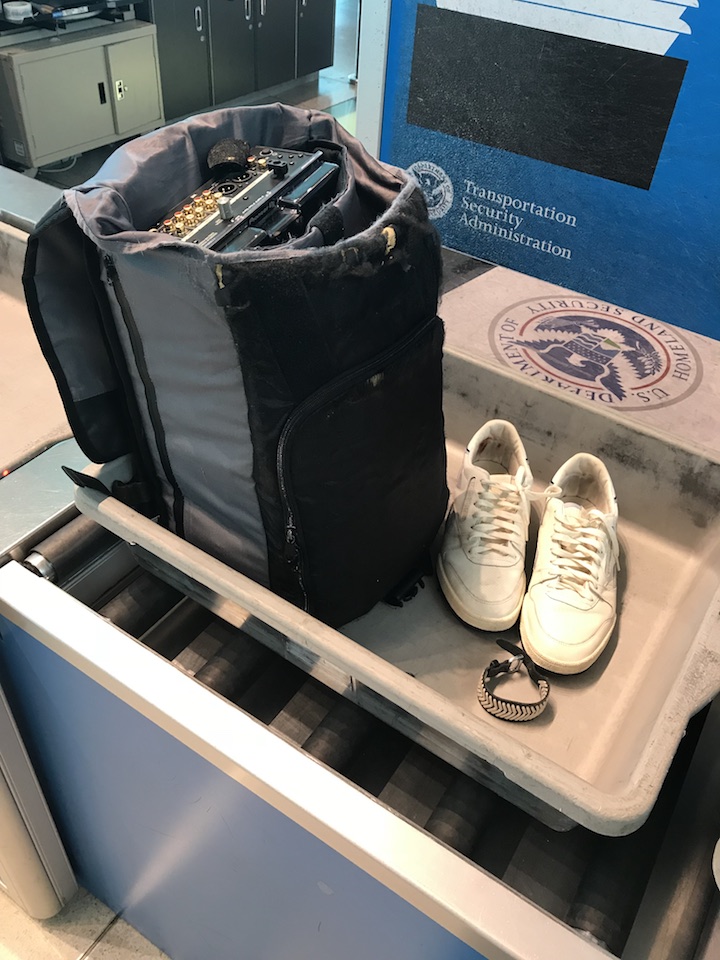 Mixer: The DJM-450 is an excellent mixer for any DJ who wants to travel but also practice with many of the same FX that are on club standard systems. A four channel mixer is too big to fit in a backpack. Weighing just 7 pounds, the DJM-450 is the most portable two-channel mixer I have owned.
The Controller Backpack V2: A tried and true classic at this point. I have owned this backpack for almost five years now. While I may be due for a new one soon, I can safely say it has served me for close to 500 gigs, as an overnight bag, and even my backpack at university. Not only does it fit both of my laptops, but all of my cables, personal effects, and my DJM-450 as well. This always goes under the seat in front of you on a flight.
Decksaver: While you can just stuff your mixer inside the backpack, you risk damaging your crossfader. I did this more than a few times with my Kontrol Z2 and had to get replacements. Avoid this by investing in a Decksaver for any gear with faders and knobs.
CONCLUSION
Just over four years ago, I started traveling internationally for gigs. I searched far and wide for much of this information and realized it just was not out there. I hope this guide serves as the push that many of you need to get out of your local market and start traveling!
What do you think of Tenova's tips for traveling internationally? Share your thoughts in the comments below!