Serato DJ Pro 2.1.1: Independent Pad Modes, Remapping for Accessory MIDI Controllers
Addressing the biggest issues that DJs have with their software is what makes a great software developer – and Serato has clearly listened carefully to their users with the new Serato DJ Pro 2.1.1 update out today. If you use pad modes or external accessories – or you've got a RP-8000MK2 on the way – you'll want to know more about this update.
Serato DJ Pro 2.1.1 Released
What's new in this (relatively small) update to Serato DJ Pro? Here's the changelog straight from New Zealand (where Serato HQ is) – with a bit of our commentary as well:
Pad Mode Independence
"Added support for independent pad modes on OSAs with performance pads"
This one might be a bit confusing at first – but essentially, Serato users have had to use the SAME pad mode (cues, loops, loop rolls) on every connected device. Change it on one, and it changed on all devices – making it hard to switch around
This still doesn't fix the problem of having different pad modes within a single device (per deck, for instance). That's a hardware limitation, and as noted in DJ Soo's recent review, isn't possible with a DJM-S9 but is with a Rane Seventy-Two.
Remapping MIDI Official Serato Accessories
"Added the ability to re-map OSAs that have MIDI functionality (CDJ/HID devices excluded)"
This is huge for those of us who love to customize our setups. One of the issues with buying an "Official Serato Accessory" (for example, a DDJ-SP1 or any of the hardware on this list) has always been you're somewhat locked into the functionality that Serato and the manufacturer created for the hardware.
With this change, you can customize your MIDI hardware's functionality completely. Yes, this includes Roland drum machine hardware that was recently added to Serato Accessory Status (see below).
OSA Support For TR-SYNC Devices
"Added OSA support for Roland TR-SYNC devices (TR-08, TR-09, TR-8, TR-8S)"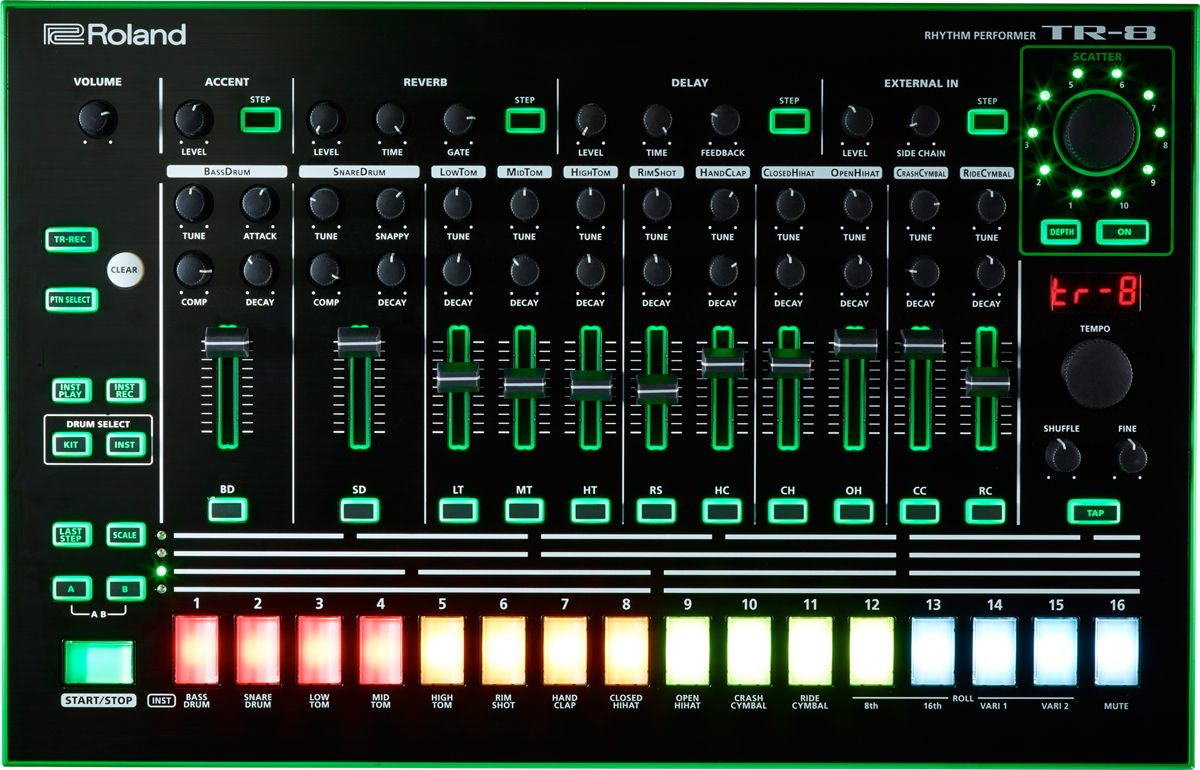 As you might have recently read about, Serato DJ now has the ability to quickly sync with recently-released Roland drum machines. It's pretty plug-and-play, but now Serato have added these devices as Official Serato Accessories. That means you can MIDI map them to build a dynamic set of controls for Serato DJ Pro right on your drum machine. This is pretty awesome. 0
RP8000MK2 Support
"Added Serato OSA support for the Reloop RP8000MK2"
Having OSA support at launch for this new turntable with built-in Serato DJ controls seems like an obvious one – but it's still awesome, considering the remapping feature outlined above.
We honestly expect Reloop's RP8000MK2 to be one of the dominant turntables on the market this year. We've already seen a lot of preorders on the DJTT webstore. And if DJs were waiting for Technics to do something interesting, their new turntable this year didn't seem fill that gap.