Throwing A Renegade DJ Set? 4 Pieces Of Gear You'll Want
Photo Credit: David Quevedo
Do you aspire to DJ in unique places? As the weather starts getting nicer in the spring, I've heard from many DJs who want to start throwing their own outdoor parties. Hilltops, rooftops, parks, forests – they're all begging for you to set up a basic DJ setup and mix tracks with a few friends.

But when you're off the grid, what's the best way to bring your tunes to the wild? In this article, I share my advice for items to take your DJ set into the backcountry.
Basic Warning: Throwing unpermitted events with amplified sound can be a legal gray area, or strictly forbidden in some locations.

Have fun, but make sure you know what you're getting into when you decide to throw a renegade. Always respect any local communities, and if you find a great renegade spot, always clean up after the party is over and make sure you leave it better than you found it.
Battery-Powered Speakers
I have had incredible experiences using a Soundboks speaker. These are powerful, loud (122 dB), sturdy battery-powered speakers that are easy to set up and cost $900 each. They even sell a backpack mount for the Soundboks, so you can hike it out to your destination with ease. It's not going to win any awards for fidelity when stacked up against a professional PA speaker stack, but for a 33 pound speaker that you can carry anywhere, it's a winner.
Yes, you can haul out a PA and a generator – and that's certainly worth it for larger (read: over 50-100 people) events, but the cost/benefit is really worth thinking about here.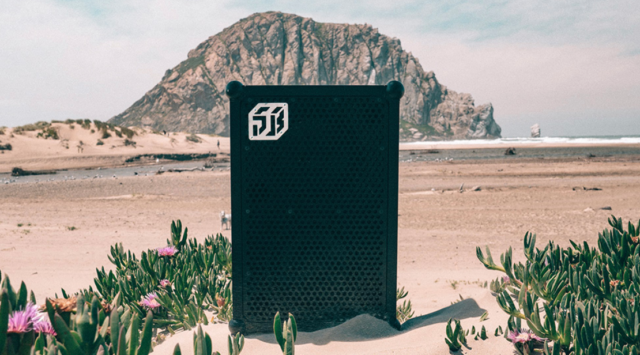 Bose and Ion both make similar, but to my ears, less impressive portable speaker setups.
A More Covert Option: Your other option here is a silent disco setup – which in many urban areas can actually be rented for fairly cheap.
Standalone DJ Gear
Your options here are pretty limited, for now – with the XDJ-RX2 (or the original) being the most popular choice. I personally like relying on a single all-in-one standalone because it means less gear to cart.
Whatever you bring, make sure you've got a good case for it to protect the gear on the way to and from the renegade.
The other key here to think about is power draw – often, a single piece of gear will draw less power than a modular, multi-unit setup.
Alternatively: If you've got two XDJ-700s and a DJM-250 in a flight case, that's just as tiny as an XDJ-RX2. Also worth considering is the soon-to-be-released Prime 4.
Portable Battery Pack
There's a ton of lithium battery packs that have recently cropped up on Amazon in the last few years. They're often sold under the "generators" category because they are capable of powering such a decent load. To determine exactly how much power you'll need, I recommend investing in or borrowing a Kill-a-Watt.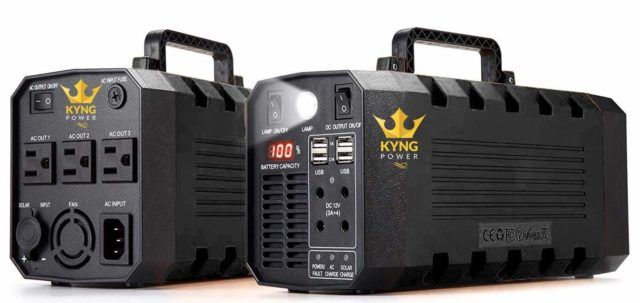 Note that these lithium battery packs on Amazon can be of varying quality – if you get one, be sure to test it within the first few days of owning it to verify that it will run everything you want and it holds a charge. This one is a model I've purchased before – it runs 500watts of continuous power, and has a 288 watt-hour capacity. There are larger models out there, but I've found it more economical to just buy multiple.
Alternative Option: If you want to do something a bit more hefty, you'll need a generator. There are a lot of generators out there – but if you want something reliable, efficient, and quiet, try to get a Honda EU2000 or better.
Flashlights / Solar Lights
If you're planning on throwing a party in the dark, it's really nice to have some kind of lighting for logistical, safety, and aesthetic concerns.
Flashlights are obvious – you'll want to have something useful for getting to and from your location, and if your power suddenly turns off, having a bright light to troubleshoot is invaluable. Yes, everyone has a flashlight on their phones – but you might want to save your phone battery – so consider consider bringing a standalone.
From an aesthetic perspective, let's say you're throwing a renegade in a forest, but you don't want everyone with you to constantly be turning on and off their bright flashlights, right? That's where I recommend looking for solar-powered colored lighting designed to light pathways and gardens – one of my favorites is this model, which produces a nice multi-color wash.
Pro Tip: on most solar lights, you can trade the batteries out for more powerful rechargeable AAs to allow them to last all night. Just unscrew the box where the solar panel is and see what's inside!
Over To You: Your Ideas Here
Do you have a piece of gear that you've found invaluable for those off-the-beaten-path parties? Let us know in the comments below and we'll feature the best ideas!