It's no secret that I am good friends with the crew at Toolroom Records. I took the Toolroom Academy Production Masterclass, released music on the label, and even played at their parties. Recently, while talking with Pete Griffiths – the label's head A&R and director of Toolroom Academy – about an upcoming DJ set, he suggested I look at their newly-offered online DJ Masterclass.
A Course For All DJs, Not Just Beginners
"A DJ course?" I scoffed.
For context: I've been a DJ for close to ten years. About six of these were spent playing out almost every weekend. My friends tend to call me when their DJ software is having issues, I repair and clean my own CDJs, and I even taught DJ lessons to make extra cash in college.
I didn't necessarily think that I was the target market for a DJ course. And honestly, I thought that at this phase in the game, I was sort of "above" taking an online DJ course. And boy, oh boy – how wrong I was.
"It's never a bad idea to review the basics, mate," Pete replied to me.
Mind you, this was in April – during peak lockdown season here in Europe. He and a few others had told me that the course goes far beyond the basics. It takes a seriously deep dive into the most granular aspects of DJing. Plus, it never hurts to stay busy while on a hiatus from DJing.
"What the hell, why not?", I figured. I wanted to make my lockdown the most productive it could be.
Disclaimer: No, I'm Not Being Paid To Write This
I was not paid by Toolroom to write this article. If I didn't genuinely learn a few things from the DJ course, you can be sure that I wouldn't be spending the time to type this up. There's also no affiliate links in this article – no one is earning commission if you go buy the course.
---
Toolroom Does… Education?
Most DJs reading this are likely familiar with Mark Knight and his label, Toolroom (the best-selling label on Beatport). Recently, they've started more educational courses and artist mentorship programs, launching "Toolroom Academy" in 2017.
Beyond a way for music fans to learn production, the academy also serves to recruit new artists. While I released a few records on Toolroom and have been involved in numerous projects with them over the years, a big chunk of their 2020 artist roster appears to have been star students of theirs.
But not everyone wants to learn to write dance floor hits. Some just wish to just learn more about the fine art of DJing.
What Is The Toolroom Academy Online DJ Masterclass?
The Toolroom Academy Online DJ Masterclass itself is hosted on ThinkIfic, a cloud-based online education website. Upon purchasing it, you're given a login that you can access from any web browser, or even a smartphone.
This is a nice bonus, as you don't have to worry about actually storing all 16 hours of class content. Personally, my "TUTORIALS" folder on Dropbox is getting a little heavy. I wouldn't mind if more of the courses I've picked up over the years were hosted somewhere that isn't taking up hard drive space.
In total, it consists of 12 modules, with 88 lessons in entirety. The course is supposed to be done over 12 weeks. However, you're free to run through the modules as quickly, or as slowly as you desire.
The Art and Science of DJing
The masterclass is taught on the industry standard of 3 Pioneer DJ CDJ-2000s and a DJM-900 Nexus mixer. That said, almost all of the techniques you're taught apply to every setup you may get your hands on – including basic DJ controllers.
Visually, the course switches between two camera angles: an overhead shot that allows you to see what is happening behind the decks, and a front shot that lets you view course instructor Devstar while he dives into the subject matter.
To say that things will get complex at times is an understatement. The folks at Toolroom see DJing as an art and a science. Never before have I heard such detailed descriptions of how the technical aspects of DJing work to impact a crowd in such a creative fashion.
There are about 16 total hours of content to tear through. In reality, it's an encyclopedic reference that DJs can continue to look back on year after year to keep them on top of their game.
Here are a few of my favorite parts of the course itself…
Taught by UK DJ maestro Devstar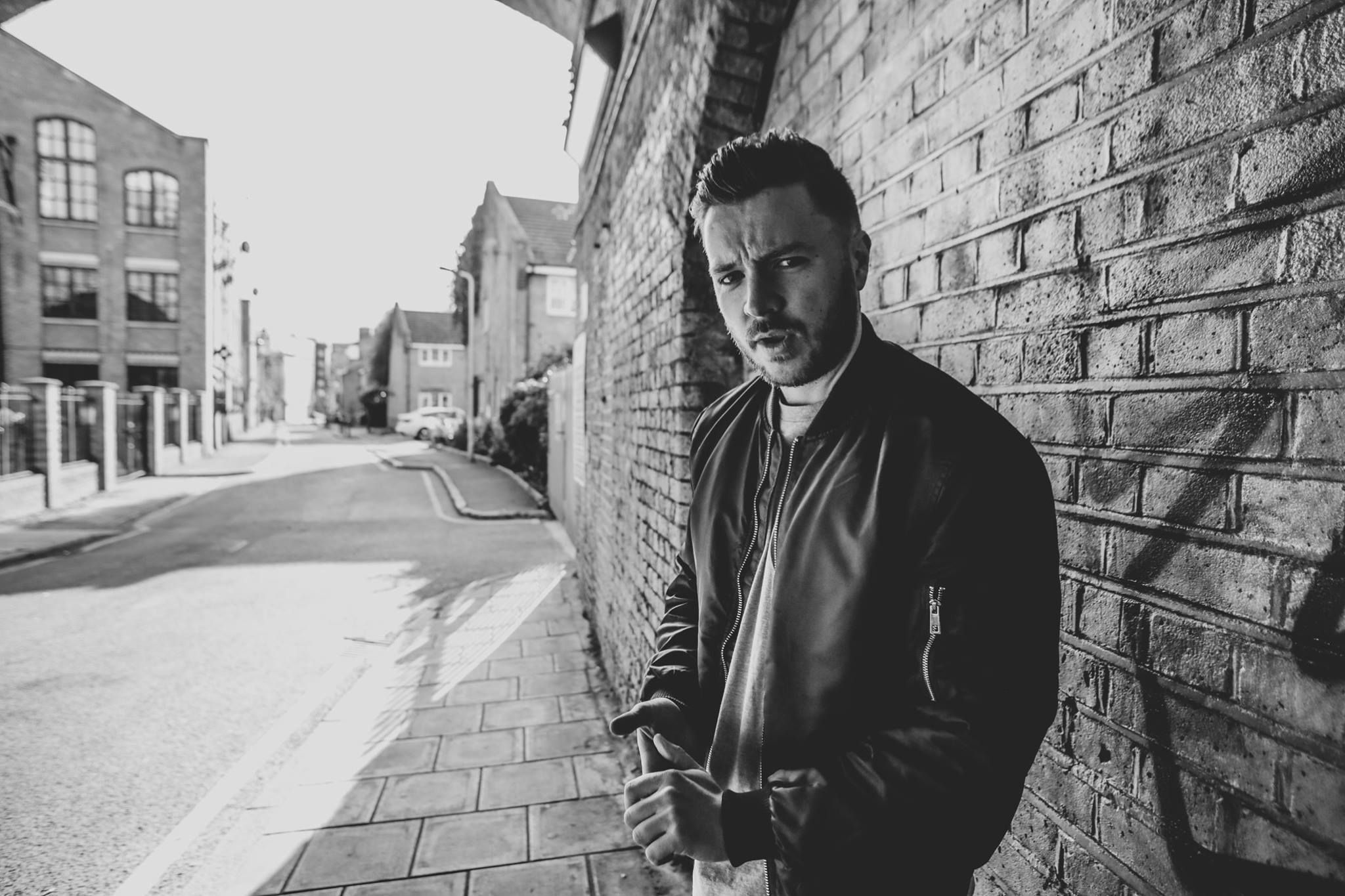 While not quite well-known in the United States as in the UK, Devstar is one of the best DJs I've ever seen in my life. I'll describe him here as something of a "modern-day DJ EZ." While he mostly plays uptempo, you'll find him pulling out DJ tricks that stretch the limits of what is thought to be possible within the realms of house, tech house, and techno. He's taken these skills to appearances at Hideout Festival, Amnesia, and London's own Studio 338.
From the start, it's clear that you're not learning from some run-of-the-mill DJ whose glory days are long past them. Devstar is still very much on his way to the top, and you'd be hard-pressed to find a better teacher.
Yet, despite having seriously insane technical prowess, Devstar starts off with the most basic task of them all when learning how to play.
Covering the Basics
The course started off with the absolute basics: how to plug in your decks.
I chuckled a bit. But I then realized that there are people out there who truly are starting from square one for whom this is helpful. I can remember being 16 years old and plugging my CDJs into the "phono" jack on my mixer, and wondering why the resulting sound quality was so terrible.
Devstar then demonstrates how to do a basic mix. This involves setting up cue points, beat matching both records, switching the baselines at an appropriate time, and fading the prior track out. The course actually provides you with over 60 records that are cued up and ready to go. You could even copy the exact mixes they demonstrate in the class.
Get a sneak peek of what to expect in the below video.
Interestingly enough, it is by module 3 that the basics are over. The remainder takes you on a deep dive into what it means to actually be a DJ, and not just someone who plays records.
The Fun Begins: How To Exit A Busy Mix
By lesson 21, Devstar discusses a technique that not nearly enough actively performing DJs execute regularly: cleanly exiting a busy mix.
I hear it at clubs all the time. A DJ has a nice mix between two tracks going. But they let one ride for far too long to where there is a vocal clash, or some other awkward set of phrases working against each other.
Whatever it is, they end up in hot water, and need to get out—fast.
The easy way to go about saving your mix here is to simply echo out, which Devstar demonstrates.
However, he brings up two methods that I had gotten pretty lazy on myself: chopping your way out of a track, or even using a vinyl break.
Monthly Q&A Sessions With Devstar
Here's where I feel the course really stands out: Toolroom offers free monthly Q&A sessions for those who have purchased the course.
Toolroom has made it such that purchasers of the course actually have access to Devstar every month into perpetuity. In other words, you have lifetime access to live webinars with Devstar. This, in and of itself, is invaluable. You're essentially looking at dozens of hours of free tips and consulting if you actually utilize it.
These webinars are hosted through Zoom and are typically about an hour long. You are free to ask him for clarification on any topic that you may not feel totally comfortable with from the class.
If there is one colossal value add with the course, this would have to be it.
What Could Be Improved in The Toolroom Academy DJ Masterclass
Overall, I'm very pleased having taken this class. None of the below points are "deal breakers," but I can think of a few areas where the course could be improved.
Written Content Would Have Been Nice
I'm a bit of a reader, so it would have been great to have an accompanying manual with the course. In the future, I would really like to see Toolroom release a PDF to accompany their video courses.
Mostly Oriented Towards House DJs
For someone who wants to learn how to be a hip-hop/mixed format DJ, it's clear that this course is going to leave much to be desired.
In other words, I would not suggest those who want to get into "standard" club DJing pick up this course. It massively has an emphasis on uptempo electronic music.
At first, I saw this as a real disadvantage. The more I thought about it, however, the more I realized that a lot of these techniques are non-genre specific. Toolroom Records is very much a label that only puts out house, tech house, and techno tracks. The techniques shown in this course are, therefore, geared towards those with similar tastes.
However, I see no reason why most of these techniques could not be utilized in a hip-hop, EDM, or bass music set. Plus, with how ubiquitous house music has become in the club scene today, mixed-format DJs can definitely gain an advantage by learning a few tips from the pros.
Rekordbox Only
It's safe to say that the majority of the house music and larger EDM world has migrated away from using Traktor and Serato. That said, within the DJTT community, many of us still bring a laptop along with us when we play out.
It would have been great if the course had detailed how to organize a library in either Traktor or Serato to the same specifications that they have shown with Rekordbox. While you could adapt the same methods they've shown in either software, having the option of learning the course in either Rekordbox, Traktor, or Serato would've been appreciated.
Toolroom offers this level of versatility with their production courses, allowing you to learn in either Ableton or Logic. Sadly, we can't say the same for their DJ course.
A Lack of Emphasis on Turntablism
The course is taught on CDJ-2000s, and while there are two short sections dedicated to turntablism, one could make the case that this is a topic worth exploring deeper.
For instance, when many people think of a "DJ," they often think of someone mixing on vinyl and capable of pulling off a multitude of turntable specific tricks. This isn't really something you will find in the Toolroom Academy course.
While there are plenty of resources out there to show you how to do just this, every DJ who has ever broken a needle shortly after purchasing their first pair of turntables can attest to the importance of understanding the basics here.
Expansion of The Business Side of DJing
The course contains a section entitled "Important Soft Skills To Progress In The Music Industry." Over 21 minutes, Devstar takes you through the basics of what is required to begin actively playing out. He touches upon social media, the importance of setting goals & a growth mindset, and how to best present your unique artist brand.
This was a great start. However, we all know that mastering the "soft skills" that are required to make it as an artist is something that far exceeds 21 minutes alone. Granted, we have to be reasonable here and understand that this section serves as a companion to 16 hours of content that shows you how to DJ.
You could almost teach a whole class on the business of DJing and it's place in the music industry. How should a DJ set up their Instagram account? What separates a good press shot from a bad one? How often should a new DJ put out mixes? It's something we would love to see the folks at Toolroom talk more about in the future.
Until then, you can check out the many articles we've published on the business of DJing.
Conclusion: Toolroom's Online DJ Masterclass Gets Our Approval.
The stated goal of the Toolroom Academy Online DJ Masterclass is to be something of an "all-in-one" resource for DJs. It seeks to guides students from being an absolute beginner to then being able to perform in clubs.
I'd say that this is the one product I've seen that can honestly claim to do this. I can't tell you how much I wish I had a resource like this when I first began DJing.
Many of the techniques in the course took me years to figure out on my own. I could have shaved years off my learning curve had I access a product like this when starting out.
I'd highly recommend the Toolroom Academy Online DJ Masterclass to any DJ, both newbies and veterans alike.
It's not a cheap class – (£249, about $325). That said, it is so densely packed with great information that I have no hesitation in saying that all DJs can learn something from it.
Whether that something is the basics of DJing, a creative way to mix two tunes, or perhaps even a more complex topic, these all work to make you a better DJ.
And that, friends, is something that you can't put a price tag on.
Click here to check out the Toolroom Academy Online DJ Masterclass here.