I hope everyone saved a few bucks after Black Friday because we are now fully loaded with excellent dj goodies. Not only do we have black SE overlays back in stock but brand new silver overlays that you can label yourself.  There are 10 black European VCI-100's for sale and to top it all off we are now taking special orders for VCI-100's modified with arcade buttons. Read on for more details.
Create your own overlays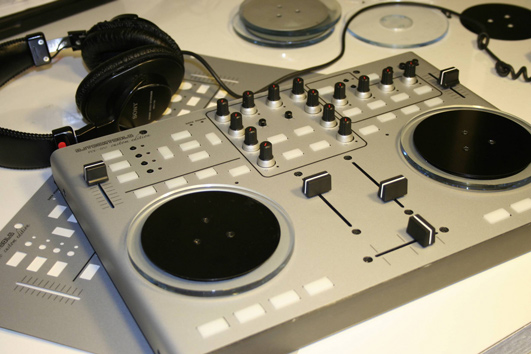 Are you constantly re-mapping your VCI-100? then you need these DIY overlays that allow for temporary or permanent labeling of your custom layouts. They have been designed to match a silver VCI-100 but also look great with black knobs. Only $29 and available in the store now.
VCI-100 Black European models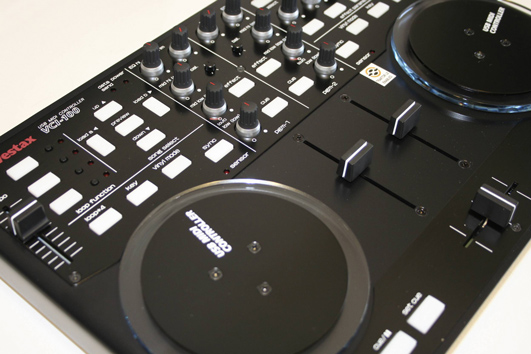 For those of you that want a true black VCI this is the only way to go. There are only 10 there so get them while you can! $549 + Shipping
Black Overlays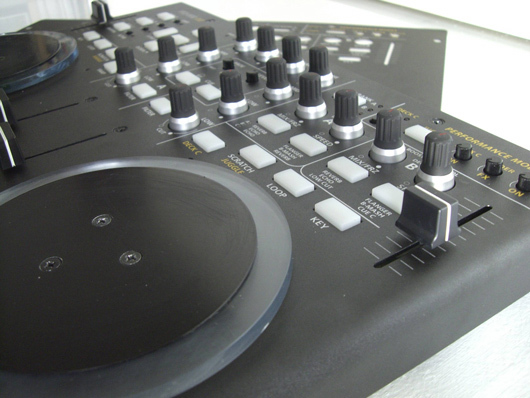 These have been so popular we cant keep them in stock but now there is a big batch in the office so hopefully they should last a little while longer. $29 in the web store.
Arcade Customs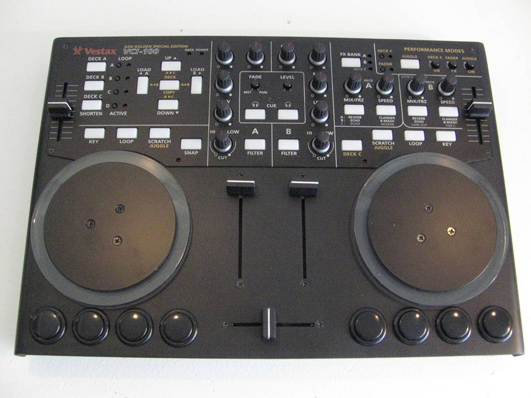 Doing an arcade button mod the right way is a really time consuming task.  For those that cant be bothered with cracking open a VCI we are now offering modded controllers via special order. Its admittedly expensive, but well worth it if you must have high performance buttons. Each modified VCI is a black European model with a specially made overlay that fits the buttons. You get to pick out any button color or color combination and we will build it to suit. $899 special order