2009 NAMM Controller Report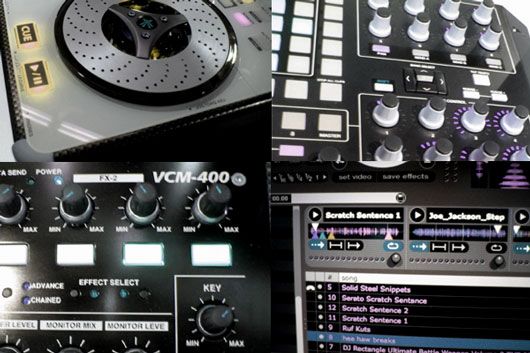 Its not the gear- its what you do with it. That's general idea around here but still we cant help get caught up in the newest and the latest. So what is new this year in the world of Dj gear? Not as much as last year but several announcements were made including new alliances coupled with a small smattering of controllers. Albeton has added another strategic partnership and Vestax released a VCM series controller for traktor pro. The Numark NS7 was out in full force spinning at high torq as promised and Serato added some nice features to their software. Read on for a full break down of the developments at this years NAMM show in Anaheim, California.

You should also check out this great list of discussions on namm products in the forum
Vestax VCM-400 for Traktor Pro
Traktor Pro and its brand new work flow clearly demands a a specific controller layout so Vestax went back to the lab and whipped up the VCM-400. This controller is slightly smaller than a VCI-100 but due to a robust steel case it weighs a lot for its size. The layout is very much based on the features offered by traktor pro, with more buttons and knobs dedicated to traktor specific functions.
There is also an excellent list of discussions on all the controllers in the forum
Some notable additions:
Dedicated key knob
Song loading joystick
FX slot selection
4 deck switches
long tempo sliders (C/D volume control?)
2 banks of fx controls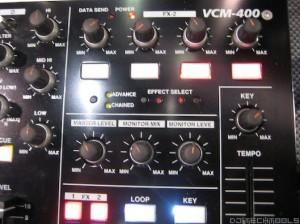 Price: unknown
release date unknown
AUDIO 4 DJ- MINI 8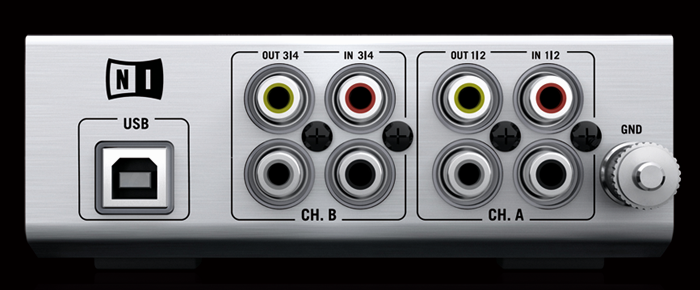 For most traktor djs the audio 8 is probably a little too much sound card with many more inputs and outputs than the average controller dj needs. NI has now released the audio 4 which takes all of the best parts of the audio 8 and squeezes them into a smaller package. The converters, plugs and casing is all the same quality as the audio 8 so you can expect this thing to sound good and last for a long time. The price saving comes from losing the mic input and limiting the inputs and outputs to 2 pairs of each. Also included are a headphone output with volume control on the front and easy to read LED displays that show input and output signals on top.
Price: $229
in stores now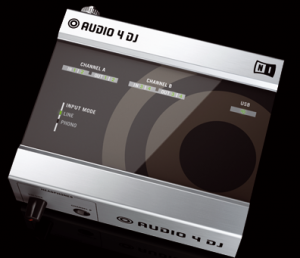 Serato Samples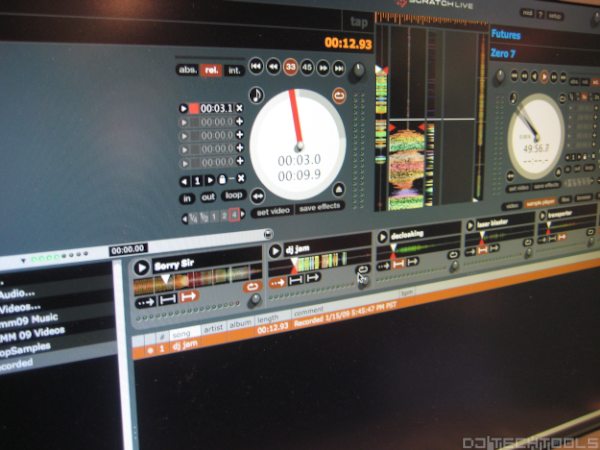 Serato has just released a public beta for version 1.9 which includes sample and loop playback via 5 internal sample players. These can be played back in 3 modes, sample play, sample hold or loop. Simply drag any loop from deck A or B into one of the sample players and continue to play that loop back without tying up the deck. Volume is controlled via internal gain knobs, and the outputs can be routed to one or both of the Serato scratch outputs. The only thing it leaves me wanting is instant copy from a deck to player so playback continues in time.
Also announced at NAMM is some great news for all owners of the serato. Every scratch live user will be able to use the scratch live video system even if you dont own a TTM-57SL. The beta for this version is going to be available on Feb 4th and a credible source told Dj TT it will even support Quartz Composer files.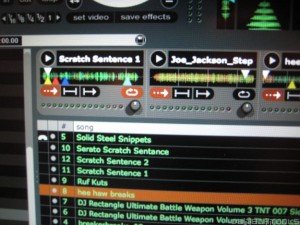 NS7 is ready to rock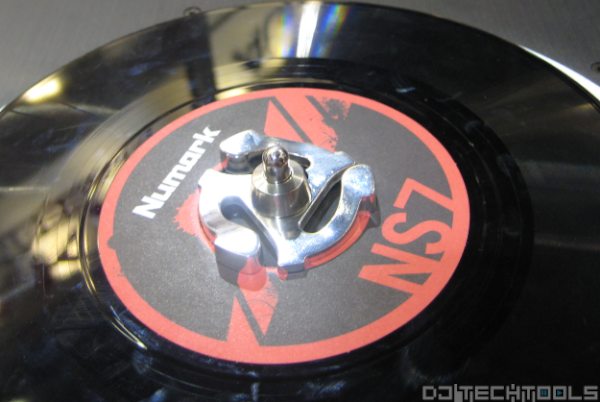 If your in the market for a full size digital replacement or the turntable/mixer paradigm then the Ns7 is one of the best options right now. Its robust, well built, good looking and works quite well. The downside? Its expensive, weighs 35 pounds and basically replaces technology currently available in other formats. In my limited testing at NAMM its proved to be a worthy option, if your willing to bear the weight and the cost. Then again, purchasing a comparable setup: 2 turntables and a TTM-57SL would set you back nearly 2k dollars. The only difference? Every club has a pair of turntables, and is unlikely to ever install a NS7. For the mobile dj that loves the simplicity of serato scratch and wants a serious presentation- this may be a great solution with every feature that segment could possibly want.
Ships in 3 weeks
Sends high resolution midi
$1299 retail plus $299 for a case
35 pounds
Comes with Serato Itch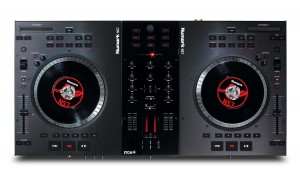 AKAI CONTROLS ABLETON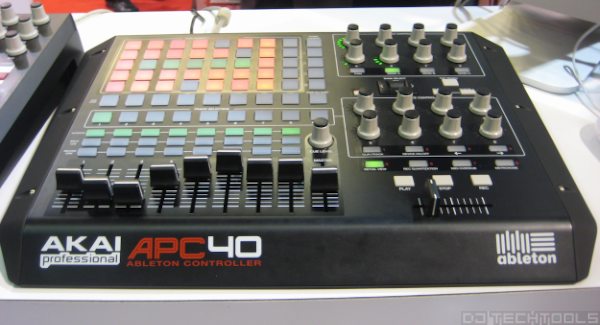 Akai teamed up with Ableton to create a controller dedicated to live performance with the ubiquitous looping tool. While there may be many controllers available that are built with Ableton in mind, the akai really stands out thanks to its intuitive design and total integration with the software. Clip launching and control is totally reproduced on a hardware level with full LED integration that is exlusive to their bi- directional communication.
price: around $400
Notable Mentions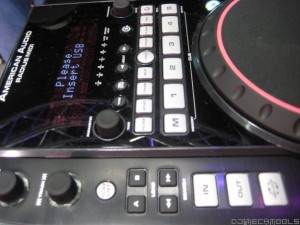 American Dj introduced a prototype of a CD player sized controller that packs a lot of good control in a small price. This controller is the midi only version of the radius 1000 and should come in at about $200. Not a bad value considering the jog wheels felt solid and there are plenty of endless encoders to work with.
Vestax was showing off a very fancy looking vci-300 with space age wheels, a white finish and some carbon fiber touches. Given how much they cost to produce, dont expect to see this version of the 300 in stores and even if it did go up for sale the price tag would be a hefty one. Great to see someone actually design something really cool for once- these wheels are hands down the most bad ass jog wheels ever!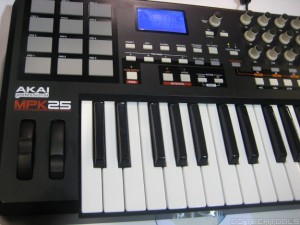 Akai was also showing off the MPK25 which would be a great contendor for those currently using the novation 25 SL. Semi weighted keys with after touch and plenty of knobs and buttons all for a rough price of $299. Not bad!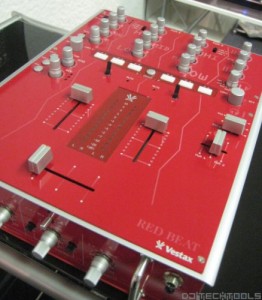 Vestax has relased a new mixer, the 05Pro2, which is basically their version of the TTM-57SL. Its a world class scratch mixer which doubles as an audio interface, with 2 channels of digital audio and a midi controller with 7 assignable buttons in the center. Its not hard to imagine that this might be eventually supported by Traktor Scratch or one of the other DVS brands as competition for Serato Scratch.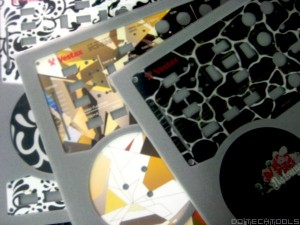 We also caught a glimpse of some nifty looking vci-100 plates in the vestax offfice at namm. They are a bit busy for my personal tastes but the designs are hot and the graphics really pop off the aluminum plates. No word on how much they will be or if these bad boys will ever come to market but its worth taking a look.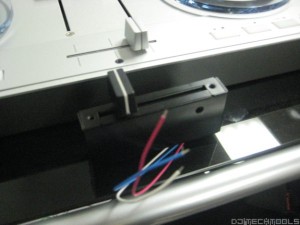 Vestax told us they will be creating a high quality replacement fader for the vci-100. Dont forget, we wrote a how-to article on just that subject a few months back but this is will be a very hot product indeed.