This article kicks off a new series where we feature helpful tools that might make your DJ life easier.  Not exactly a review — just a spotlight on equipment or software you might not be aware of  that we found to be especially cool. Today, I want to tell you about the newest addition to my gig bag, the Joby Gorilla Torch. Its an amazing battery powered light that has the famous Joby flexibility for infinite positions and snaps onto metal for a stable fix. DJ booths are never well-lit places, so having your own source of illumination is critical, and having a powerful light that does not eat up a USB slot is exactly what the controller gods ordered.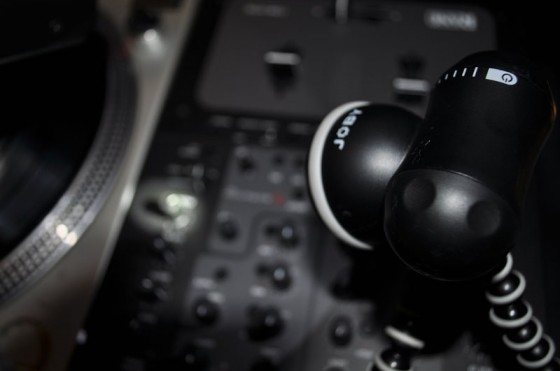 CRITICAL DATA
Name : The Joby Gorillatorch
Price: $29.95
Power: 3 AA batteries (included)
Light: Cree LED delivers 65 lumens (bright!)
Cool Features: Dimmable light and super-strong magnetic feet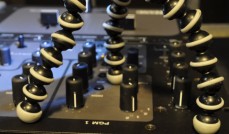 Not only has this light saved me in many a dark booth where I could barely read the writing on my controllers, but it's also paid for itself in gear that would have gone lost otherwise. Several end-of-set scans with the super-bright LEDs turned up cables and gear that would have been otherwise left behind.
You do need to replace the batteries, which are rated at up to 80 hours, but that's well worth the USB spot saved by ditching the USB pen lights that DJs normally use. The magnetic feet are perfect for fixing to the corner of a DJ mixer and then bending the flexible legs out of the way, so all the controls can still be reached and the light angled for the perfect view.
The Joby GorillaTorch is officially DJ TechTools: