This Saturday will see the official grand opening of a DJ TechTools retail location in Huntington Beach, California. That's about 45 minutes south of LA in Orange County, or the "OC". The new store is owned and operated by our good friend Charles Feelgood, a prominent house dj and long time fixture in the LA area. The Dj TechTools Retail store will be the best place in the LA area to get hands on time and training with all of the controllers and dj technology available today. Read on for photos, a launch party and a special deal for all of our customers world wide.
7561 Center Ave # 36   (in Dj Culture) Huntington Beach, CA 92647-3038  – 714-895-3575
WHY A REAL STORE?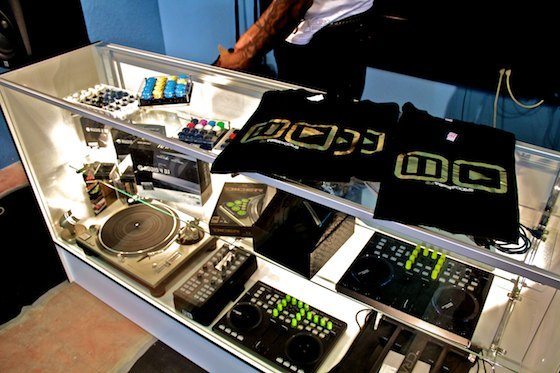 3 Years ago I started Dj TechTools as an online replacement for the educational and social hub missing from dj culture after the demise of most of our local record stores. I hoped that a community of global djs who shared experiences, information and gear tips might start to fill that gap in a modern way that would survive over the years. Well, it's safe to say that we we're on to something- Dj TechTools is now possibly one of the biggest online dj communities in the world.
While an online virtual world is great, it never completely replaced all the benefits of a hyper local store where you can walk in, drop flyers, chat with your friends and try out the latest gear. With that in mind, we decided it was time to experiment with moving some aspects of Dj TechTools back into a real location that maintained the positive, welcoming and controller-centric vibe of the website. Charles, one of our original supporters, believed so much in the idea of Dj TechTools that he came to me and offered to open up a retail location in Southern California. After months of planning and work on his part to renovate the existing space- it's now ready for the public.
GRAND OPENING


Dj TechTools is sharing a small store front in a goofy outdoor mall called "Old World" which is styled after a German village! Dj Culture was one of the original record stores in Orange county; but over the years, with demand for records diminishing, the store moved into ticket sales and rave accessories. To help fill that gap and bring back some modern "Dj Culture", we teamed up with them to fill half of the store with the latest in controllers and gear. Come down, try out a Midi-Fighter, VCI-100 Arcade and even the new S4. Both Charles and I will be on hand to answer questions, demo gear and spread the word!
___________________________________________________________________________________________________________________________
LAUNCH PARTY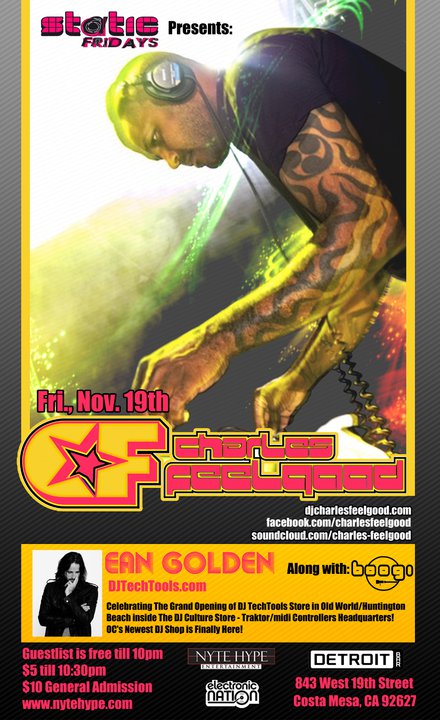 I will be playing a 1 hour dj set along with Charles Feelgood in celebration of the store opening @ Detroit Bar in Costa Mesa California on Friday November 19th.

SPECIAL DEALS FOR EVERYONE AROUND THE GLOBE


Since most of you are nowhere near LA, we wanted to spread the love and offer something to everyone. Follow these 2 simple steps and we will give you a 10% coupon off anything in the store for the next 24 hours (ending Thursday 11/18 at 5PM PST). Yes- that includes S4's and the coupon can also be redeemed in the Los Angeles store too!
Tweet something about Dj TechTools or re-post this article to Facebook
Send us an email to orders@djtechtools.com with a screen shot proving you did it
We will send you the coupon code!
If you're in the LA area,  Charles says: "please come down and buy something!"  Seriously, we are trying to find a way to make local stores work for the good of dj culture and our local dj communities, but it won't work without your help. The Dj TechTools Store is 30% retail and 70% hangout, educate, interact.  We hope to create a location where the digital djs of tomorrow feel comfortable learning and expanding their skills regardless of their technology or music of choice.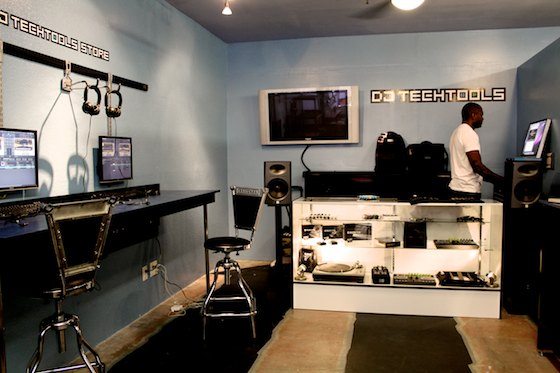 FUTURE EXPANSION?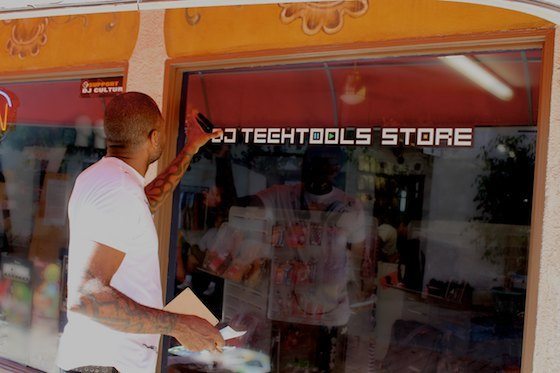 Dj TechTool's San Francisco is planned for next year and then possibly other locations after that. If you're interested in possibly getting involved, drop us a line and we will keep you posted.  Good candidates for store managers/owners would have retail experience and a serious love/dedication to the DJ world!