Almost exactly 4 years ago Vestax created the worlds first serious Dj midi controller and it sparked a whirlwind of copycats and excitement. Since that time, software has matured, controllerism became official and Vestax brought out a newer MK2 model to mixed reviews. Sadly, we must report, that after a solid run and many 9th inning comeback rallies, the VCI-100 has indeed finally kicked the bucket and Vestax will no longer be producing the popular model. Don't give up all hope though- we have a plan! Continue reading for the latest re-incarnation of our SE model and a brief history of the 100.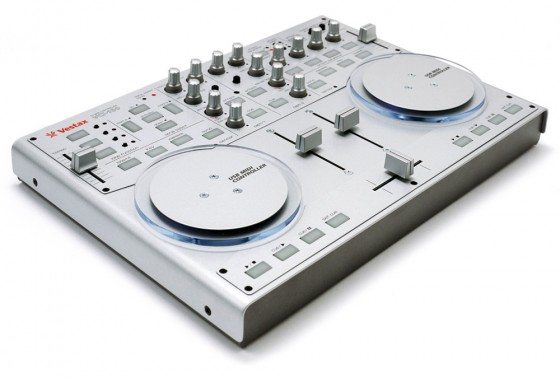 Even though it may be boxier, heavier, boast less controls and lack an integrated sound card like the new MK2– there is something special about the original VCI-100.  Its sturdy construction, simple layout, and portable size have made it very popular with bedroom djs around the globe and even some touring professionals.   After mixed reviews, it was not surprising that most readers decided to pass on the new model and instead stick with their trusty VCI-100 SE's or upgrade to the new Traktor S4.  It was surprising however to receive news last month that Vestax would no longer produce the Mk1 and focus on their newer and significantly more plastic MK2 model.
A BRIEF HISTORY OF THE VCI-100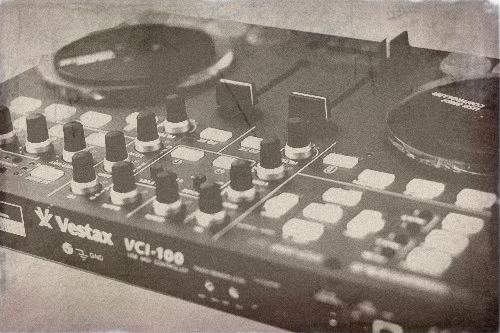 The VCI-100 was a remarkable device, and not only built the financial and social foundation for this site but also kicked off a whole new breed of djs which today are becoming more and more mainstream. After packing keyboard controllers into clubs for years, it was a breath of fresh air to finally see a respected Dj brand make a bold move and produce a serious software controller. Toshi and the team in Japan deserve our enduring respect for being willing to take chances and innovate. Just one other great example was Qbert's brilliant QFO. A remarkable product that never produced major commercial sales but Vestax still backed for its creative potential. They also backed up and produced our now famous VCI-100 "Ean Golden Edition", without expecting much in the way of sales (they sold out in 2 hours and surprised everyone). Here is a brief summary of notable events that kept the VCI alive for years even as the market became flooded with less expensive copycat controllers.
Feb 2007 – Vestax Announces The VCI-100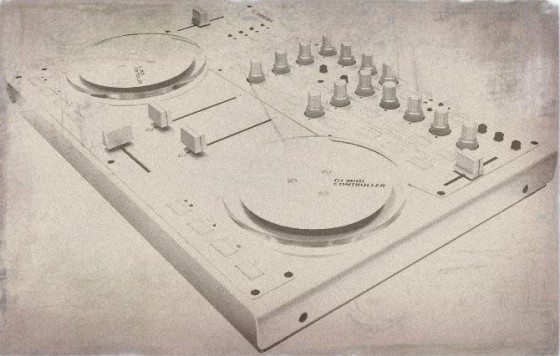 I remember first seeing an advertisement for the VCI-100 and thinking, wow- that looks great. I really hope it works well because that would be huge. We immediately requested a unit and got the first review in the world for Remix magazine.
September 2007 – Remix magazine reviews the product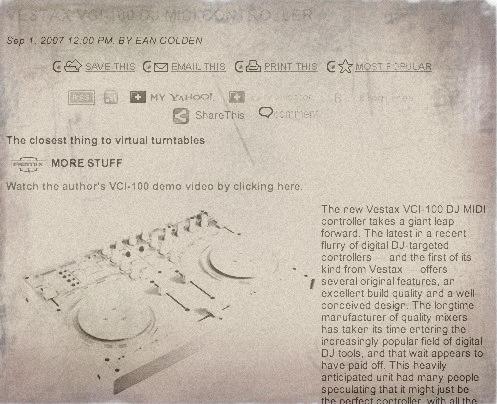 The controller was overall very well received except for one minor jog wheel issue that we exposed in my review. Vestax was quick to respond with a 1.2 firmware update that solved the problem and sales started to take off. This review kick started a conversation which led to me ultimately working with Vestax.
November 2007- The Arcade MOD hits a nerve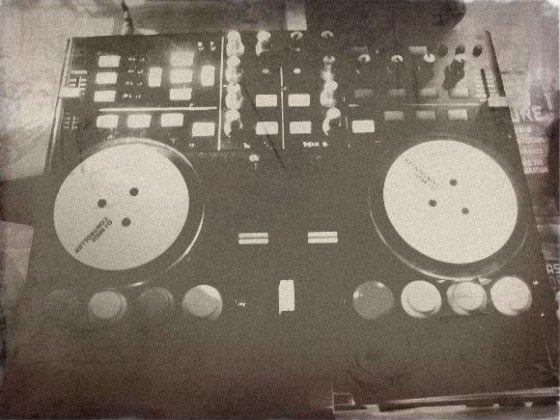 I took the review model, which was giving me carpal tunnel from its overly stiff buttons, and hacked in 8 arcade buttons. The mod, and the resulting videos, captured the imagination of djs around the globe setting off events that led to the growth of this site and an inaugural "controllerism" performance in Japan bellow (2008)
March 2008 – Vestax produces the VCI-100 "Ean Golden Edition"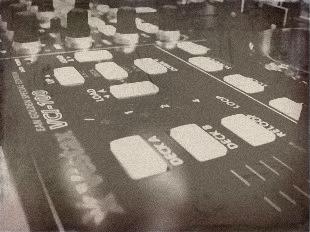 Following the popularity of my Traktor 3 mappings Vestax produced a limited run of 100 "Ean Golden" VCI-100 VCI's. They were exclusively sold through this site with a new 1.3 firmware that enabled super knobs, fader fx and several other features that paved the way for many of digital djings primary tools today.
August 2008 – 2 new vci-100's are born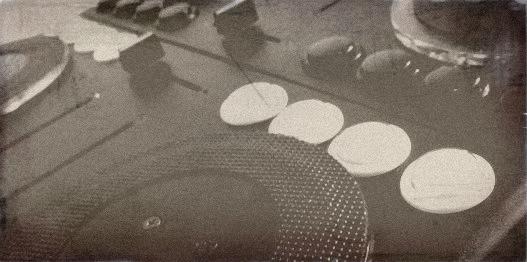 Dj TechTools started to sell after market modified VCI-100 controllers shipped with overlays, updated firmware and modified arcade buttons. They were a big hit and fuel more growth of the VCI-100 brand.
October 2008- Overlays Keep the VCI-100 going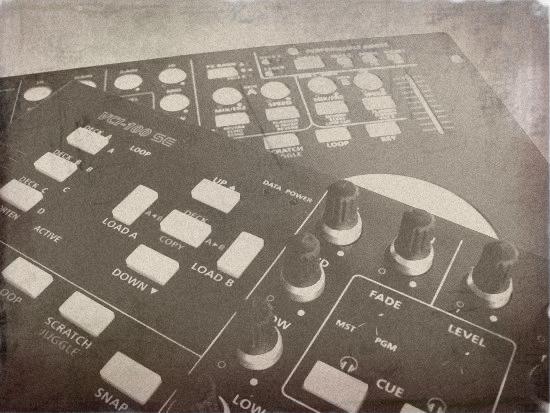 Dj TechTools started providing custom mappings for free and manufactured high quality overlays, turning regular VCi-100's into supped up power horses called VCI-100 special editions . The new features and constant mapping updates seemed to keep the controller alive in the face of new competition. Traktor adopted our dual pole filters,  Serato picked up the super knobs and the new S4 boasts a jog wheel FX mode.
September 2010- The VCI-100 1.3 (HD) firmware is reverse engineered
Hi resolution support of the jog wheels and pitch faders is reversed engineered by community engineers (without Vestax support), once again extending the life span of the increasingly threatened VCI.
October 2010 – Vestax announces the VCI-100 MK2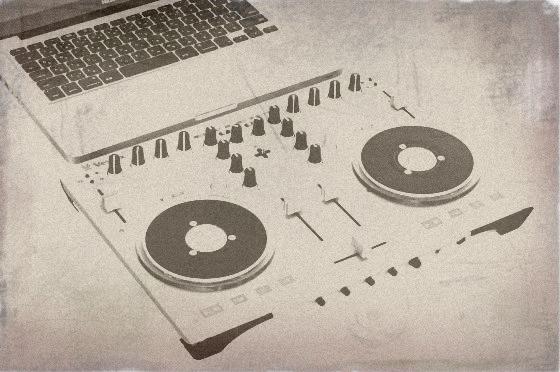 With increased demand for built in sound cards, Vestax produces a new controller with updated features called the VCI-100 MKII, armed with high-resolution controls aimed at traktor pro.
January 2011- Vestax ceases production of the MK1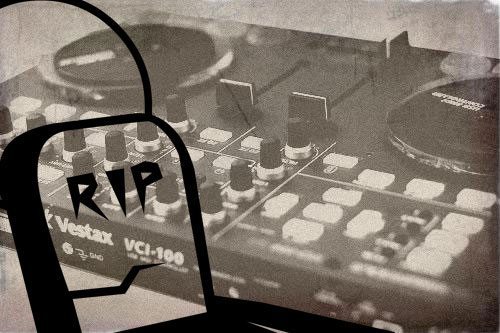 With the Traktor S4 dominating the market, VCI sales dip and vestax decides to stop producing the controller.
TODAY – LONG LIVE THE VCI!
Dj TechTools attempts to keep the legend alive by offering a trade in program and re-selling refurbished controllers at a value price.