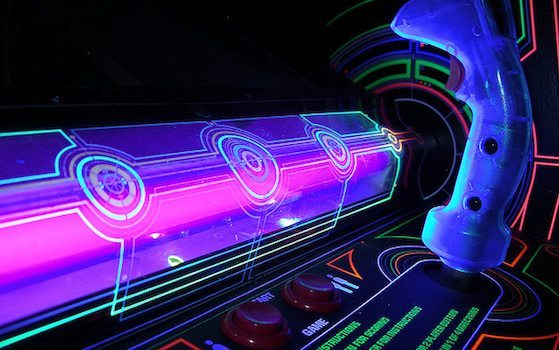 "They just feel right" is a common sentiment often used to describe the increasingly popular arcade button. We cant be sure if it's because of their smooth, spring-loaded action or years of nostalgia packed into each press but ever since Ean's first famous arcade mod, DJs from around the world have been adopting 20 year old buttons into the modern DJ paradigm: controllerism. The result is a cornucopia of designs incorporating the retro triggers into a modern context. In this article we've gathered all of the arcade button controllers we could find and compiled them into one master list for your enjoyment. Many of them are custom one-offs but several are now commercially available.
With old school arcades fading into the past, arcade buttons have been forced to rewrite their resumes in order to find new full-time work. Here are most of the notable arcade controllers out there, and not surprisingly, many of them were created by members of our own forum! If we missed any awesome ones, please let us know in the comments.
The Original Mod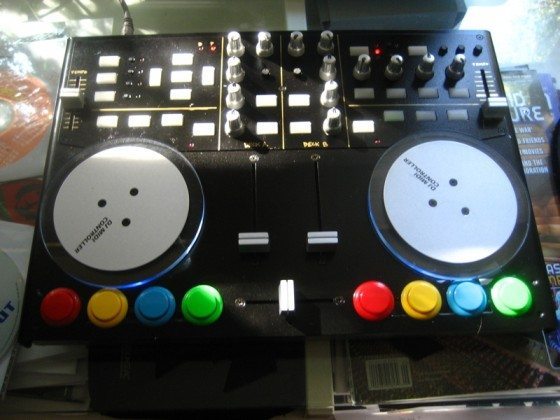 Way back in 2007, Ean Golden decided to add arcade buttons to his VCI-100 and document the process on this blog. The original arcade mod above captured the attention and imagination of gamers across the globe, getting coverage  in Gizmodo, Engadget, CDM and many others. It was that momentum that galvanized a following for controllerism and this site, leading to the community your apart of now! The VCI-100 arcade would go on to become a full fledged product, which we still custom manufacture to this day.
Novation Launchpad x Arcade Buttons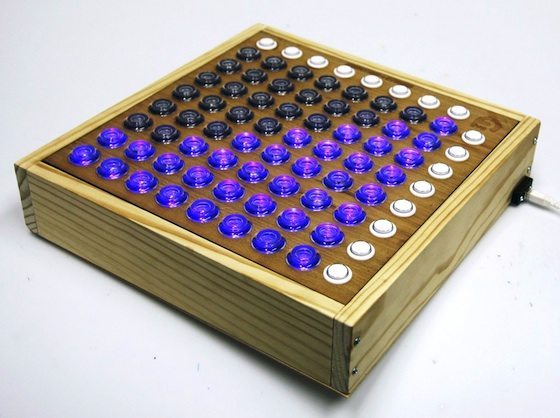 Take a Novation Launchpad, put it in a wooden case, and replace all of the standard pads with LED backlit arcade buttons and you get this chic controller designed and built by Travis Chen, a programmer for Neversoft (the makers of Guitar Hero). While not produced commercially, Travis appears to be selling this one on Etsy for $595.
Monome x Arcade Buttons
Monomes come in a wide variety of and sizes, but this one is covered with god's gift to button pressers- all backlit again with LEDs. There are some pretty cool pictures of it being built, and after finding out that this controller was also made by Mr. Chen, we discovered it is also for sale on his Etsy at the cool price of $425.
AM VCI-100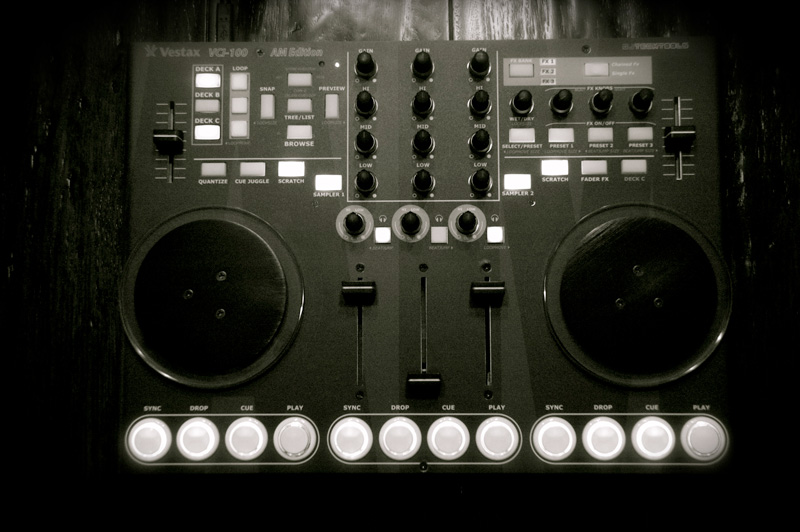 We've written previously about this awesome modification that Anthony More made to his VCI-100, turning it into a 3-deck controller. Read all about one-of-a-kind controller and Anthony's DIY process in our interview from 2009.
pumpkin2themax's Livid Brain Traktor controllers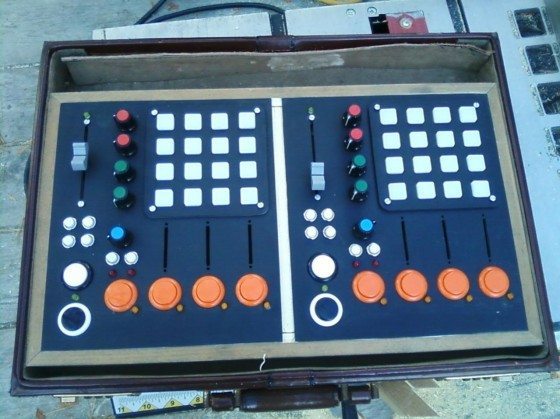 While still a work in progress, our own pumpkin2themax based these two controllers around a Livid Brain, a popular choice for many DIY controller builders. You can see some more pictures and read all about the progress over in the forum.
extraclassic's Technics sl1200's arcade cases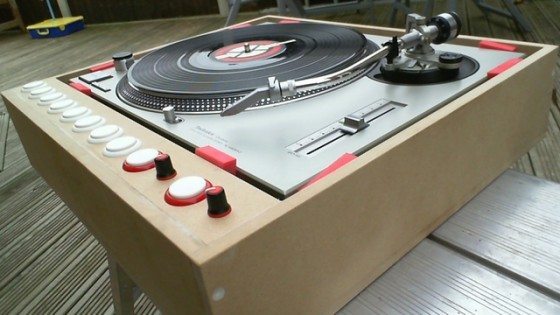 When controller integration doesn't exist, we proudly salute those who go ahead and build a solution that integrates exactly how they want something to. These Technics cases are the prefect example- extraclassic wanted arcade buttons right in a case next to his plates, and that's what he made.  Read more about the build process in the forums.
autonic's Lightbox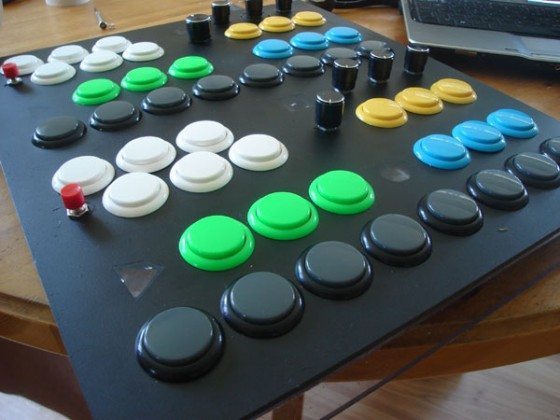 Another creation by a community member, the Lightbox is designed to be "realiable work horse for club gigs", with plenty of buttons for beatjuggling and transport control, as well as four knobs for each deck to control effects. autonic did a great job on this one- read more about it here!
Mojo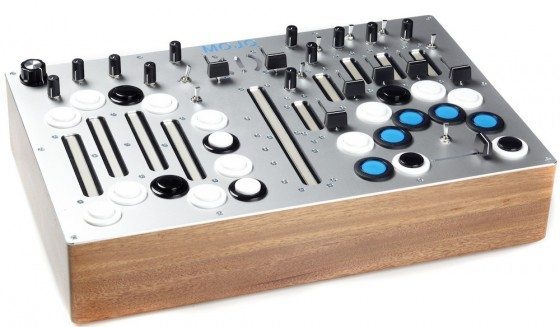 Moldover's Mojo – which he claims "will totally get you laid" (we're not responsible for the veracity of this claim) isn't one-of-a-kind. Instead, it's one of a limited run of 10 of them, available for $1799 from his website. While the price might seem steep, the Mojo packs in 24 arcade buttons, along with 10 touch-sensitive strips and some additional knobs and switches.
MIDIbox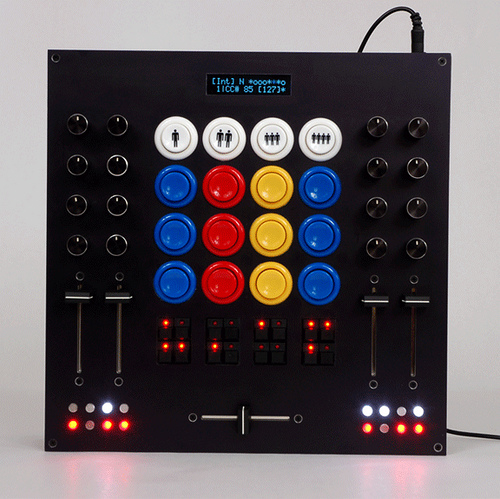 In another classic DJTT post, we posted about this controller that continues to be a snazzy inspiration to DIY controller-builders.This was back in 2008- when we were only just starting to design and deliver what we now call the Midifighter.
The Ambassador

Speaking of 2008, the Ambassador turns three this year- it's a custom Ableton Live controller built by Aux Armes, an audiovisual collective based out of Brooklyn and Austin.  Yes, that's a mouse built onto the controller, and no, we're not sure why it's there either. You can check out a few making-of shots over on the Aux Armes blog.
Midifighter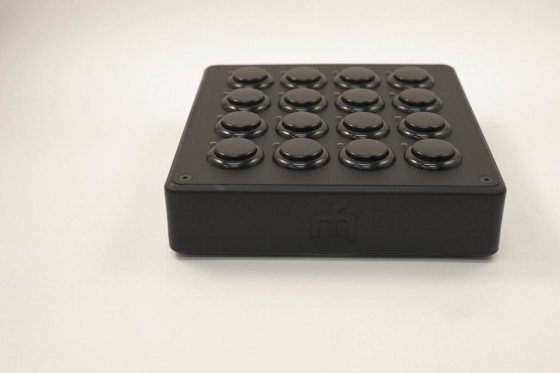 We're pretty partial to this one, of course. Commercially available right here in the DJTT store, we daresay it could currently be the most popular device with arcade buttons that isn't an arcade game. The cool thing about the midi-fighter is that its actually a DIY kit itself and can be expanded into many other shapes and sizes, including the below Midi-fighter variants:
weltraumpapst's UMC32 DIY Midifighter

This DIY Midifighter is weltraumpapst's own design with two faders, two square pads, and eight rotary knobs to compliment the classic Midifighter layout. weltraumpapst has posted a full list of his pricing and parts for reference.
Custom Built Midi-Fighters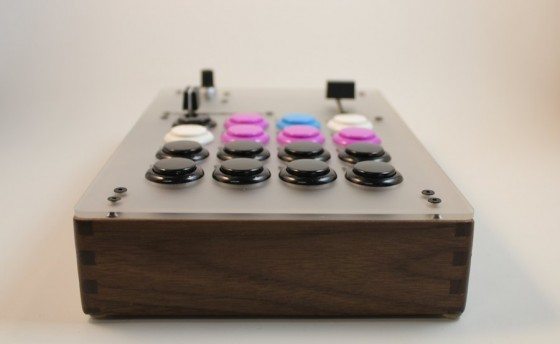 If you don't have the technical abilities to construct your own controller, then you might consider having us do it for you. We now offer custom configurations of Midi-Fighters and a few pre-built special editions (like the one above which will be sold in the web store next week). To get updates when new special edition midi-fighters are available, just follow us on twitter or face-book were we make an announcement each time a new one is available. If there is a custom design you want built to spec, then visit this product page to place a order.
Make Your Own!
Are you inspired yet? Here are some links to get the ball rolling on your own DIY arcade button controllers.