Since January is upon us, that can only mean one thing: Winter NAMM and a fresh batch of DJ technology guaranteed to produce buyer's remorse and gear envy. We've got a crack team of writers and photographers embedded deep in the belly of NAMM working hard to bring you details on all the gear, including what's good, and what's not.
In this first post, we've compiled a master list of new DJ products at NAMM that might pique your interest. Then, in our follow up on Monday, we'll compile a shorter "Best of NAMM" list, with in-depth videos and details on our favorites.
HEAVY DUTY PAD CONTROL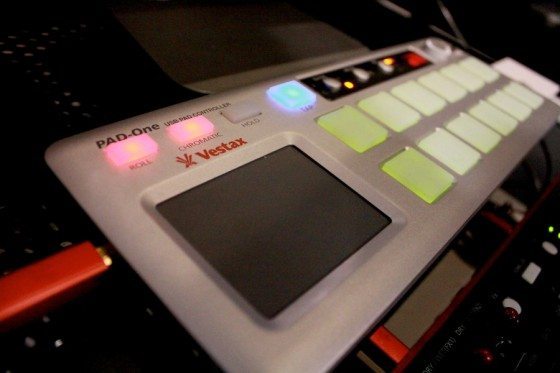 Manufacturer: Vestax
Product Name: Pad One
Price: $249
Release Date: Early Spring
Key Feature: Heavy-duty milled aluminum chasis
Downside: Heavy and expensive for this controller class
2 color backlit pads
Nice feel and bounce to the triggers
Poor detection of low velocity hits
Shows each pad's MIDI value on the LED readout
VMS FOR TRAKTOR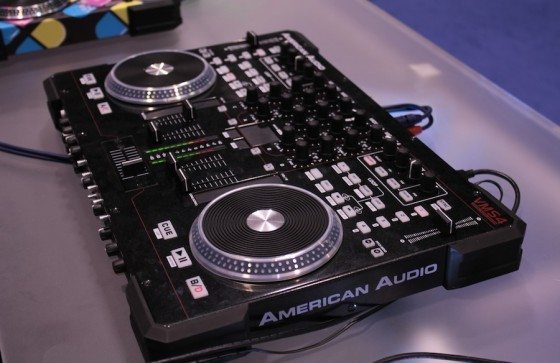 Manufacturer: American Audio
Product Name : VMS-4 (Traktor Edition)
Price: $599
Release Date: Late March
Key Feature: Ships with a 4-deck version of Traktor LE
Downside: Ships with a 4-deck version of Traktor LE
Same hardware  as the original VMS-4
New black skin looks nicer
Modified controller labels that match Traktor
TORQ 2 Late?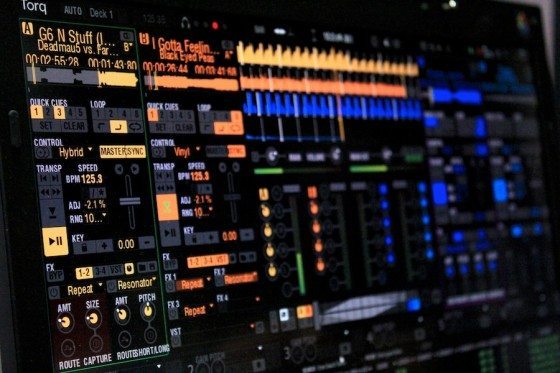 Manufacturer: M-Audio
Product Name : Torq 2.0
Price: $49 (Existing 1.0 and 1.5 owners) $249 (everyone else)
Release Date: February
Key Feature: Track Morph creates very unique crossfades that do complicated blends for you.
Downside: The default UI skin on display was a visual maze at first glance but we have been told it can be customized into a more simple layout.
No controller dongle required
Will work with all controllers
Track Morph effect is very creative and innovative
4 decks with independent levels, EQs, headphone cues
Multi-Effect stacking features
More info on the Torq 2 product page, and a demo is also available
2.0 is now finally out after a long delay- is it too late?
ANOTHER HERCULES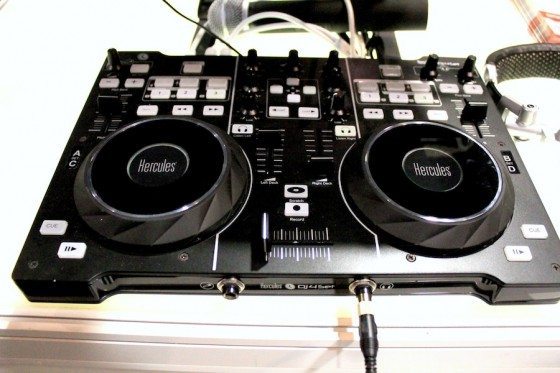 Manufacturer: Hercules
Product Name: DJ4Set
Price: $249.99
Release Date: April 2011
Key Feature: Touch-sensitive jogwheels (a first for Hercules)
Downside: Wobbly and poor platter action
2 stereo ins and 2 stereo outs over built in USB audio interface
Ships with Virtual DJ LE
Green or red backlit jogwheels
Switchable into 4 decks (2 deck mixer)
MEGA MIXER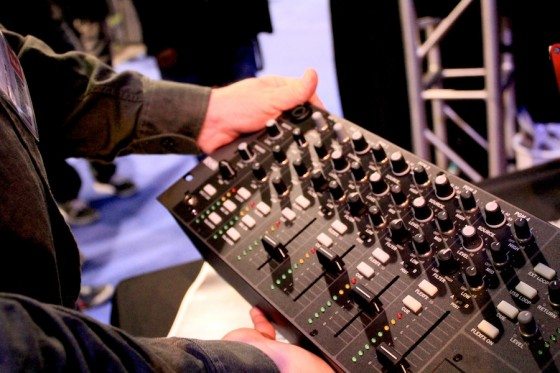 Manufacturer: Rane
Product Name: MP25
Price: $1449
Release Date: March 2011
Key Feature: 12 stereo ins and 10 stereo outputs via USB
Downside: Not Serato Scratch certified mixer

ASIO/Core Audio drivers
Multi-client drivers mean that you can stream audio from multiple applications on one computer simultaneously
USB loop to VST on a host and back
1 USB port to connect to the soundcard
5 stereo multi-channel tracking to DAW
THE SL BOX YOU ALWAYS WANTED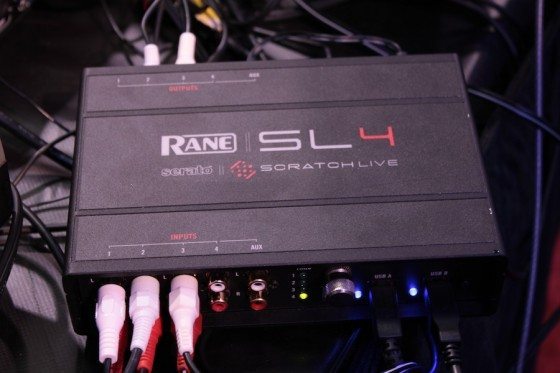 Manufacturer: Rane
Product Name: SL4
Price: $899
Release Date: April 2011
Key Feature: 2 USB ports supports a dual laptop setup
Downside: ASIO/Core Audio drivers but no Traktor Scratch support
Switchable channels from phono to line
5 stereo in and out via USB
96khz or 48khz
Aux input and output
Through indicators per channel
BT IN YOUR DAW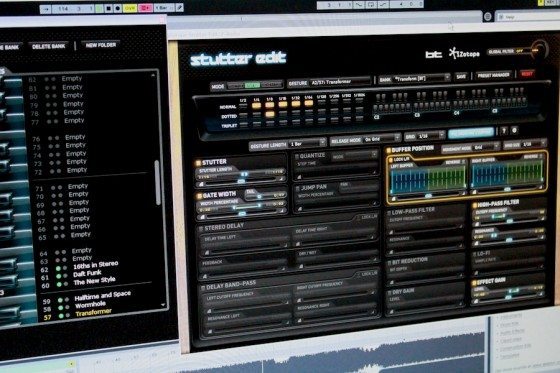 Manufacturer: Izotope
Product Name: Stutter Edit
Price: $249 ($149 preview until February 14th)
Release Date: Available Now
Key Feature: Instant beat mayhem available across a MIDI keyboard.
Downside: Requires a VST host like Ableton
Endless presets and one press stutters that sound great right out of the box, including patches created by BT and Richard Devine
Very playable combos and effects triggered and modulated by MIDI gestures
More awesome information and a trial can be found oniZotope's site
We'll be posting an awesome video of Stutter Edit in action soon!
ENTRY LEVEL USB MIXER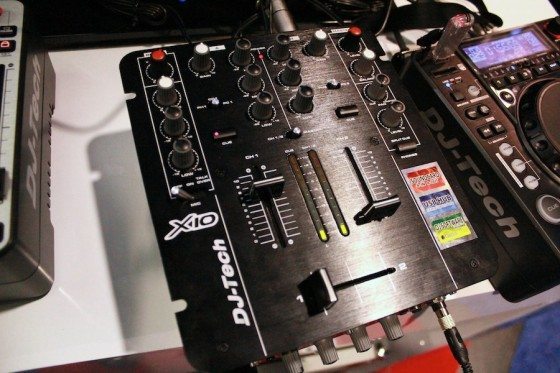 Manufacturer: DJ Tech
Product Name: X10
Price: $349 (MAP)
Release Date: Available Now
Key Feature: 2 stereo ins and outs over USB and 2 port USB hub
Downside: Small, unknown quality on the faders
Ships with Image Line Deckadance
Booth output and master output
Curve adjustement for cross-fader and input fader
Reversible faders
Mix input
A GREAT ITCH CONTROLLER?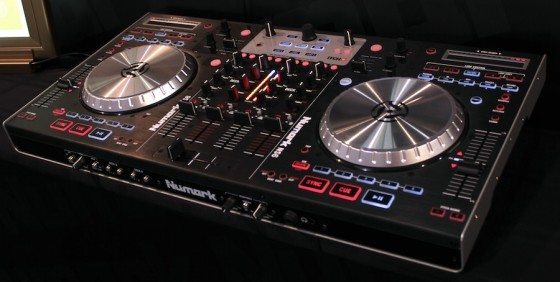 Manufacturer: Numark
Product Name: NS6
Price: $999
Release Date: June 2011
Key Feature: 4 channel analogue mixer + software control
Downside: Only 1 stereo output via USB; lighter than the NS7  – but still very heavy (approx 15 pounds)
Strip search with LED location indicator

Large 6″ jog wheels are substantial, but not heavy

Good looking and well spaced layout

Too large for any standard bag, this controller is more portable but far larger than the S4

Check out the complete stats at the

Numark product page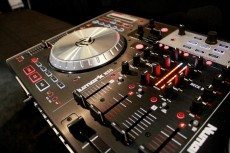 NEW CANS IN TOWN
Manufacturer: Numark
Product Name: Red Wave
Price: $99
Release Date: February
Key Feature: Flexible top makes it easy to form to your head
Downside: We're wondering what the audio quality is actually like in the club
Special "breathable protein-leather" (anti-sweat) leather keeps your head dry and cool

Detatchable cord

Closed-cup, noise isolating design
IPAD DJING GOES HARDWARE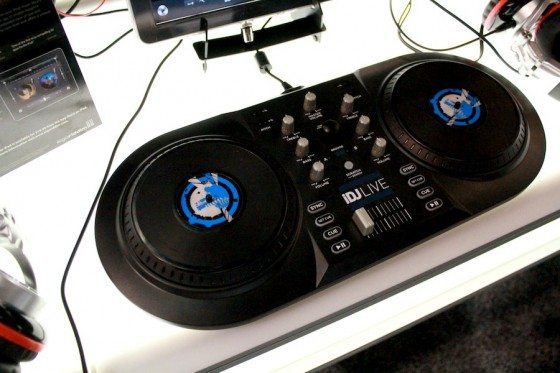 Manufacturer: iDJ Live
Product Name: Numark
Price: $99
Release Date: March
Key Feature: Can control a DJ application on an iPad, iPod, or iPhone
Downside: Ships with no software; single stereo output or dual mono for cueing
includes iPad stand

will work with iOS Core midi aware applications
COMPACT MIXVIBES KIT

Manufacturer: Mixvibes
Product Name: U-Mix Control Pro
Price: $369 MAP
Release Date: January 30th, 2011
Key Feature: Robust build quality
USB-powered MIDI controller

4-channel audio interface (2 RCA in/2 RCA out), microphone jack input, 2 headphone jack outputs

touch-sensitive jog wheels

includes CROSS DJ software
TRAKTOR PRO KEYS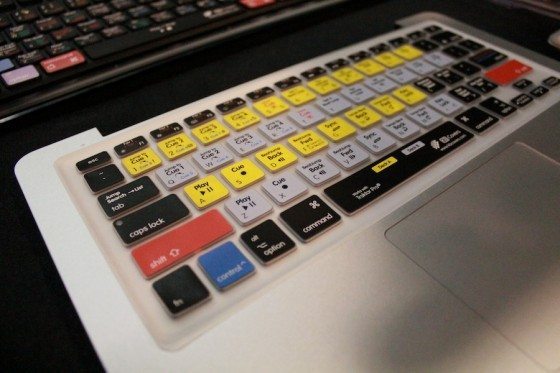 Manufacturer: KB Covers
Product Name: Traktor Key Overlay
Price: $29.99
Release Date: Available Now
Key Feature: Matches the default Traktor Pro keyboard shortcuts
GOLDEN DICERS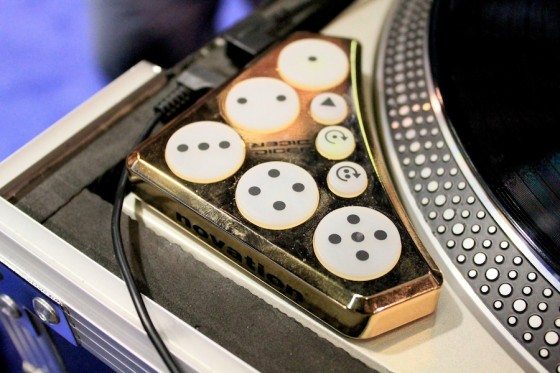 Manufacturer: Novation
Product Name: Golden Dicer / Launchpad / Rane 68
Price: Not for sale – see below
Release Date: Golden Tickets come with every Serato interface purchase
Key Feature: Chance to win gold versions of a Dicer,  Launchpad, or Rane 68
Downside: There are only 25, 5 and 1 of each gold controller, respectively
More info on a special Dicer contest on here on DJ TechTools in a few weeks!
MASTERING/MIXING GETS EASIER

Manufacturer: Focusrite
Product Name: VRM Box
Price:$99
Release Date: Available soon
Key Feature: 108 DB range (MacBook output is about 20 db less); simulated multi-speaker sound
Downside: Only one output (headphone)
allows you to listen to your mix in the headphones as if you are sitting in a studio

VRM technology emulates all major studio speakers so you can "hear" your mix on various systems without bothering the neighbors or investing in a huge studio!
1 BAD ASS MIXER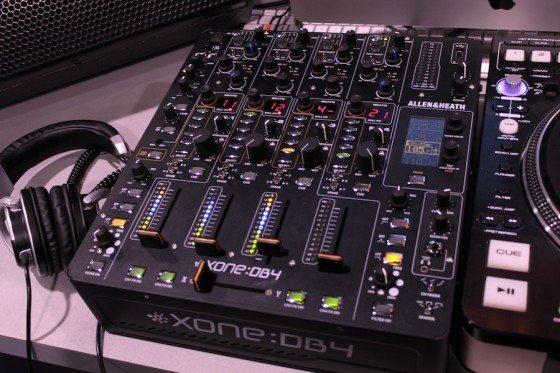 Manufacturer: Allen and Heath
Product Name: DB4
Price: $2899
Release Date: Available now in the US
Key Feature: Customizable onboard FX system
Downside: Only 1 USB port
Fully digital mixer

Matte black aluminum looks amazing

Same technology, sound quality and converters as I-live system

Features Quad FX Core DSP engine, meaning each channel has it's own effects unit

EQ zone is flexible (can select as a filter or as one of two types of EQ)
The Top of the Rock Bottom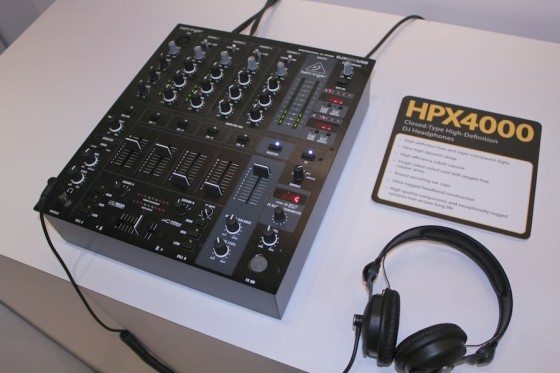 Manufacturer: Behringer
Product Name: DJX-900
Price: $299 Retail
Release Date: Q2 2011
Key Feature: spectacularly affordable
Downside: USB in/out is limited to one stereo channel
magnetic cross-fader (adjustable crossfader)
4-channel mixer, 1 mic input
over USB interface, 1 stereo-in / 1 stereo-out
PIONEER GIVES IN AND GOES CONTROLLER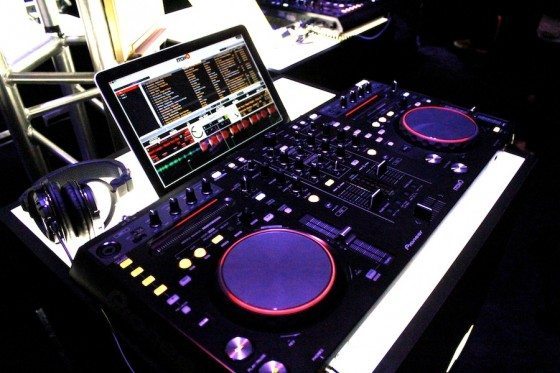 Manufacturer: Pioneer
Product Name: DDJ-S1
Price: $1599
Release Date: March
Key Feature: Sleek laptop integration (assuming you're not interested in using your keyboard..), jogwheels feel smooth and solid
Downside: No joy for Serato Scratch Live users; designed for 2-channel use
Designed for and includes Serato Itch

Linear alphabetical strip search designed to make not having a keyboard accessible easier

Look and feel is very much Pioneer styled, making it a natural transition from their CDJs.

Built in sound card with mic and mic 2  / aux input

"Slip mode" allows for looping, reverses, and track scratching without changing the track BPM

Faders have an "anti-slip" knob technology to keep them from acting up

PIONEER'S TRAKTORPIECE

Product Name: DDJ-T1
Price: $1299
Release Date: February 2011
Key Feature: Effects design mirrors Traktor setup, 4-channel support
Downside: Missing features from S1 –  LED strip search, VU meters. Overall plastic appearance and feel.
Designed for Traktor with 4-deck control

User interface mirrors Traktor – FX controls especially feel like natural extensions of their built-in versions

Built in sound card with mic and aux input

Track strip search (albeit with no LED feedback)

Features the same "anti-slip" fader technology as the S1
SHURE'S ON-EAR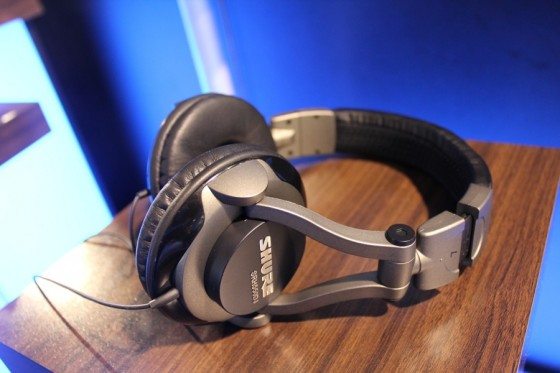 Product Name: SRH550DJ
Price: $99 MAP
Release Date: March 1
Key Feature: On-ear seal seems to have just as solid isolation as over-ear phones, but remained comfortable; solid sound response for this price point
Downside: No detachable cable, display set seemed to be stretched from use and did not compact well when folded up (see photo below)
50 mm drivers to fill out the low end

very lightweight, designed to be comfortable for a long gig

headband adjusts and collapses, each headphone swivels 90 degrees

Comes with 2-year warranty, carrying bag and 1/4-inch adapter
Keep on eye on this page, were we'll be posting more NAMM details, including in-depth "Best of NAMM" articles on our favorite new DJ gear. Keep track of when we post new articles by following us on our Twitter or liking DJTT on Facebook.