Traktor Pro 2 – Officially Announced! (Exclusive Walk Through Video)
After a well placed teaser weeks ago, Native Instruments finally gave up the goods and announced Traktor Pro 2 today with a release date of April 1st 2011. Traktor Pro 2 is the newest successor in the Traktor line, taking the Traktor Pro S4 features and rolling them into Traktor Pro with a few nice extra touches. They include colored waveforms, multi channel support, and potential for up to 16 concurrent loops! Continue reading for our extensive 10 minute tour of Traktor Pro 2 plus a breakdown of every new feature.
Looking for helpful Traktor Pro 2 tips and tricks? These articles will get you started:
Traktor Pro 2 Essential Info
available in April

$229 for the software

$79 if you have Traktor Pro

$129 if you have LE

$0 if you have a Kontrol S4 or Audio 2 USB interface (both available in our online store!)
THE NEW FEATURES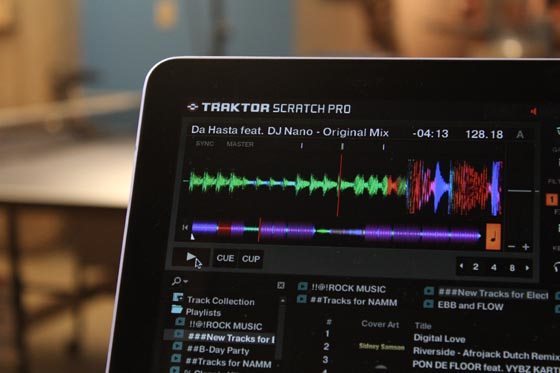 Side By Side Install

Traktor Pro 2 uses same analysis files as Traktor Pro 1,  but does a side by side install so you can revert to T Pro 1 if needed.
New GUI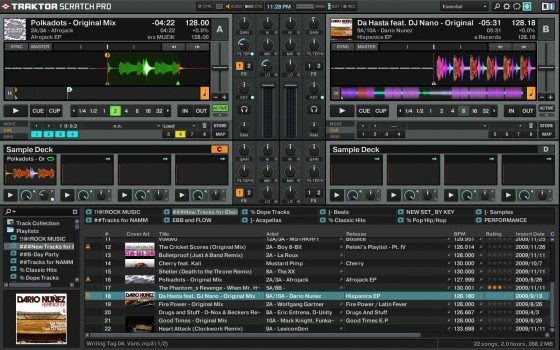 The new style is similar to the S4, and has a dark rich color palette that may be perceived by some as more professional. It's actually starting to look more and more like the original Traktor 2 layout which was dominated by black and green tones.
New Deck Sizes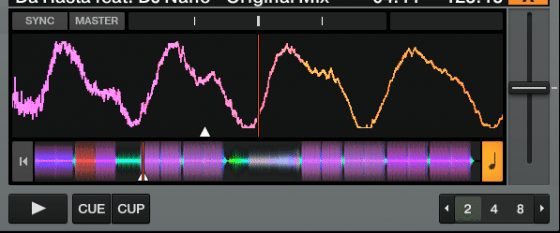 To make your screen less clutter and more feedback, Native Instruments offers a few new deck sizes that maximize or minimize space.
Multi Colored Waveforms


There are now 4 colored waveform options. Sadly, the one option that is not present is the Traktor 1 style waveforms. Instead you can choose from:
X-ray
Infrared (Above)
Ultraviolet
Spectrum (Above)
Zoomable Waveforms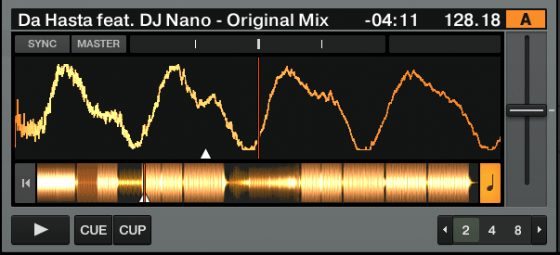 The new waveforms also zoom in really tight for the most accurate cue points you can possibly imagine!
Grid-Lines

The style of grid-lines can be customized in the Deck Preferences. There is now:
light
strong (above)
tick
invisible
New Platter and Scope

The size of the platter has been increased by reducing the width of the phase meter.
LOOP RECORDER
4 Sample Decks

S4 supports samples and loop decks on all 4 decks.
4 New Effects
• Tape Delay
• Ramp Delay
• Bouncer
• Auto Bouncer
Additional Features
Plugging in a NI sound card will automatically change the audio from internal to the NI sound card and route the outputs so you don't have to worry about changing settings.
You can send multiple decks out over the same channel – 4 decks over a 2 channel sound card. (Only with the audio 6 or 10.)
Future S4's will ship with Traktor Pro 2 CD's and all S4's can also run Traktor Pro (no word on a upgrade price yet)
Multiple decks can now use the same CD or turntable input.
Dragging a loop from a deck into a sample slot now copies the tracks filter position.
Pricing and availability
In stores: April 2011
Suggested retail pricing: