So you've spent years practicing your skills, you've got the tunes, and you think you're ready to hit the big time.  No matter how talented you are, every DJ needs to carefully examine their marketing strategy in order to be successful.  Due to the increase in digital DJ technology, today there are more DJs than ever before.  It takes more than just good music and tunes to stand out in today's music industry, and you're going to have to carefully develop a solid marketing strategy in order to succeed.
What's In a Name?
Choose your DJ name wisely; if you're just starting out as a DJ, it's a good idea to choose a great name right from the get-go.  If you're not sure what your name should be, have a brainstorming session with your friends, and get creative.  Your best friend may come up with the perfect name for you!  While many well-known DJs go by their first and last names, other DJs prefer nicknames or names that have personal meaning to them.
Once you choose a name, do a google search to ensure that no one else has the same name.  You don't want to run into any legal issues when you're just beginning a new career.  Make sure your name is relatively easy to pronounce and spell.  The more complicated you make it, the more the likelihood that a promoter will mis-spell your name on a flyer or an emcee will incorrectly announce it on the mic.
Creating a Logo
These days, many of the most successful DJs have branded themselves with great logos that are synonymous with their names.  Unless you're a multi-talent and a vector graphics wizard, you should consider hiring a professional graphic designer.  Your logo should inspire trust, admiration and loyalty, and be instantly and uniquely recognizable.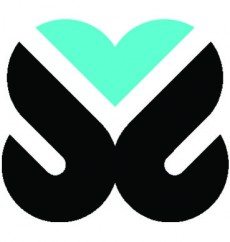 While it might cost a little to hire a professional designer, a logo is an investment that you will be able to use for many, many years to come.  You're going to be using it on all your mixtape covers, tshirts, stickers, website, and business cards, so it's a good idea to have it done right the first time. Logos really make a DJ stand out from the rest on flyers and give you the professional edge that many promoters are looking for.
We actually wrote an older full article on chosing a DJ name and DJ logo back in 2009!
Picture Perfect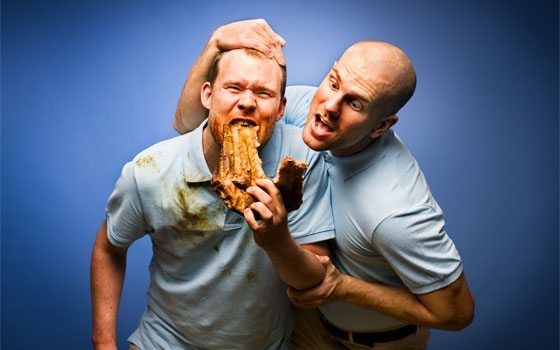 You're going to need some amazing photos to use to promote yourself as a DJ.  This is where having a great creative team really comes in handy.  First of all, you've got to choose how you'd like to present yourself to the industry, in terms of personal style.  Take your time to carefully consider how you would like to be perceived, and make sure that the images you choose complement your musical style.  It's helpful to begin to build relationships with local designers and stores at this point in time.  Think of ways you can be creative, and help to cross-promote each other on your online media and/or at shows.
Once you've got your look down pat, practice posing behind your decks (or with your Midi Fighter), and then search for a good photographer in your area.  Before the photoshoot, send them a few reference photos that you like, so you're both on the same page about the final result that you'd like to achieve.  Make sure to bring some tunes that you like to the shoot, to keep the energy high on set.  Have the photographer (or a photo editor) edit the photos afterwards to make them shine even more.
Why invest in photos? Because if you want the club to make you the headliner, you will need some photos to go on the flyer! Imagine this:
Club: Hey DJ Spin Steady,  we want you to headline our new club "Crunk"! All I need is a hi-res photo for our flyer by end of day.
DJ: Ummmmm.. I dont have any photos, will my facebook profile shot work?
This is a super bad look! You should always have a great photo that is perfect for flyers- as well as a website and bio ready to go.
Strong and Steady Wins the Race
Now that you've got your logo designed, and photos edited, you're ready to build and create your promotional materials; including mixtape and track covers, PDFs and business cards. Before you have any media designed, consider your target market, (ie. fans) and think about the imagery that is likely to attract their attention. Consistent promotional materials that use the same color scheme, and branding helps to develop a familiarity between you and your fan base, and will make you appear more professional and organized to the industry.  (Hopefully, resulting in landing more gigs!)  Bring your promotional materials out on a consistent basis to the world and watch your rep grow bigger.
In addition, you should consider building an electronic press kit with all of your materials in it!
Dressing the Part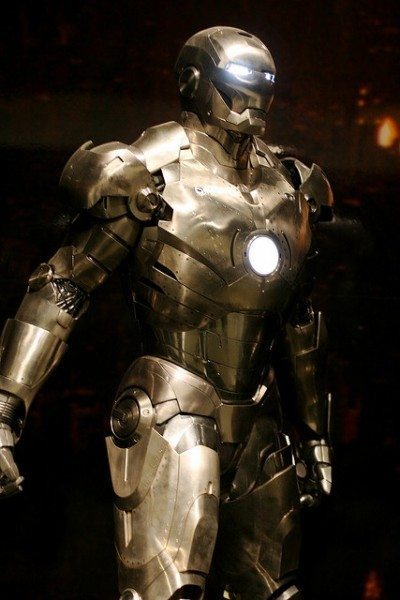 When you perform, your audience will want to see you looking similar to the way you appeared in your promo pics. Keep this in mind when you select your outfit for your performances ; if you show up looking drastically different than you appear in your photos, you may confuse (or disappoint) your audience.  (Unless, of course, you're like Lord Finesse and you 'come with more styles than fashion designers')  Clothes don't necessarily 'make the man' but they sure are a good start!
As annoying as it might sound to have a "outfit" keep in mind that people need memorable things to grab onto that make an artist memorable. This could be your hair, clothes, a performance routine or anything really that makes you special. The point is to keep it consistent, even after you are bored to tears with the flaming turntable trick the audience will still eat it up.
Mind Your Media
Social Media is an incredibly important way to promote yourself as a DJ and artist.  The best news is, there are a wide variety of tools that are free and easy to get started with.  At the very least, you should have a Facebook Page, a Twitter Account and a blog that you use to regularly communicate with your fans.  Aim to use your social media to inspire and engage people.  Post up regular news about your new tunes, shows, photos, videos and interesting facts about you that fans may enjoy.  There are millions of musicians and DJs nowdays – give people a good reason to love you!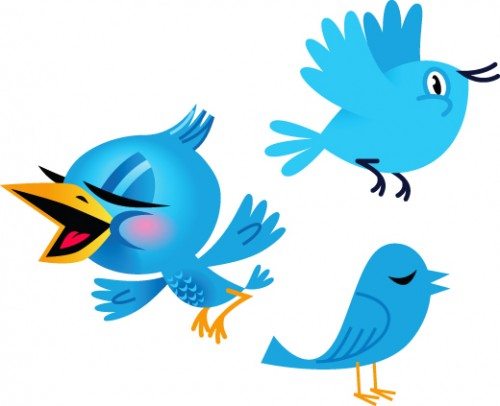 One of the main things a club is going to ask is, "how popular is this DJ?" Well, thanks to social media you can actually have a real answer backed up with some serious marketing firepower. By building your social media base, a new DJ is also building their most valuable asset: a reliable way to pull in fans.
Good websites that will help you to market yourself online include:  Topspin, Next Big Sound, and ReverbNation.
Make it Big In the Biz
Get yourself some DJ cards printed and carry them with you all the time.  When you meet new contacts, be polite, and professional, and give them your business card.  If promoters like you personally, (and you're able to fill up their venue) opportunities will be presented to you.  Think of ways you can help to advertise yourself at shows; maybe it's as a simple as a laptop sticker or wearing a tshirt with your logo on it, or perhaps you have a few ingenious promotional ideas up your sleeve!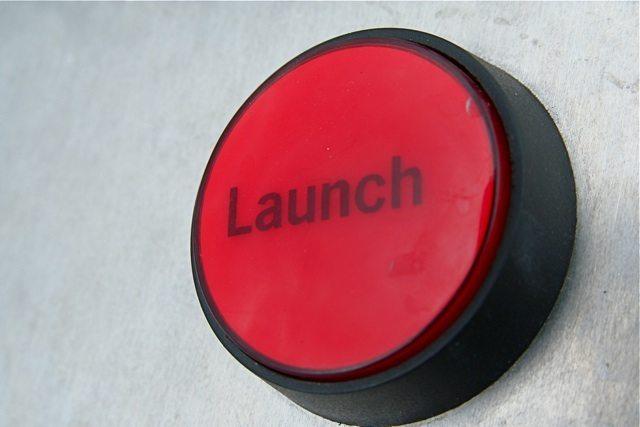 If you play your cards right and put some thought into your marketing plan, you can turn what you love to do into a fulfilling career.
A note from the editorial desk: long-time DJ TechTools readers will recall that we've covered more other elements of promotion in the past. For a refresher, peruse the links below! 
Self Promotion Tools for DJs
Self Promotion for Working DJs