Last week we published a video for kids that will help them explain digital DJing. A number of our readers suggested that we should instead show them legitimate ways to get into DJing without much money. We agree, so today I am going to outline three ways for someone to get started in digital DJing for $0-$500.
There are two fundamentally different ways to approach digital DJing
Hardware that plays back music or music files (CD players, MP3 Players, Turntables)
Software on your laptop that is controlled by hardware.
I will be focusing only on the second method, not because it is necessarily better, but because it's my specialty and if sales are any indication, software is the increasingly popular choice for new DJs today. Software also offers a lot of room for modular choices and growth, while hardware setups are more expensive and less flexible.
Option 1: Software and a Keyboard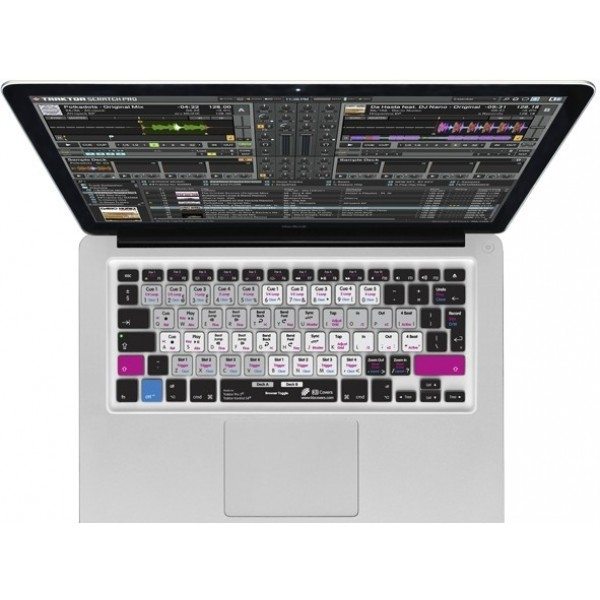 If you already own a computer, this is the fastest way to start experimenting with mixing. Just download a trial of any DJ software, and start mixing by using the keys on your keyboard to trigger functions like play and volume.  It's not ideal, but entry level software is a solid way to try out the world of DJing without a big investment.
Here are the best choices for entry level DJ software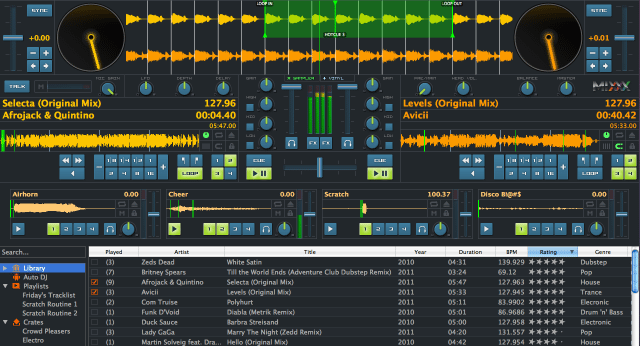 Mixx
Cost: Free
Download Free Full Version Here: http://www.mixxx.org/
Upside: Totally free and open source, this is simple place to start. Mixxx is also equipped with effects, beat matching and many of the standard features today so it wont be a bare bones experience. It also includes MIDI support (including a mapping for the Midi Fighter!)
Downside: Development cycles have been intermittent, and a lot of features don't have the technical stability of some of the big softwares – for instance, DVS and the audio engine still are continuing to be rewritten and developed.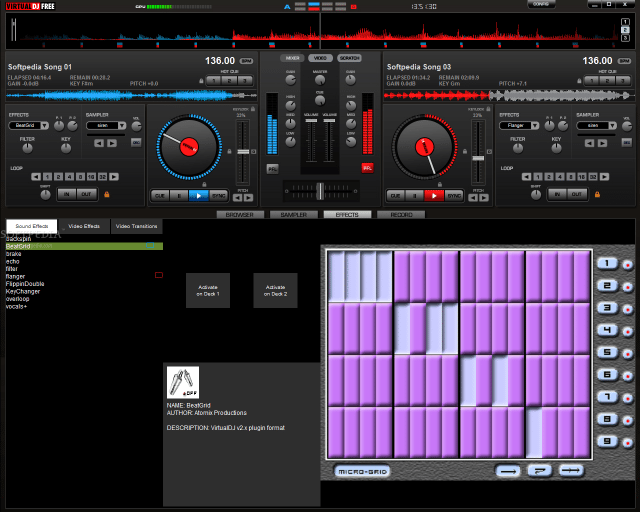 Virtual DJ Home
Cost: Free
Upside: This is one of the more feature-rich free DJ programs out there and gives you most of the Virtual DJ software functions without hardware control capability.
Downside: In order to move to the next level of DJing and get hardware integration, an upgrade to Virtual DJ  Pro is going to set you back $200 – 300.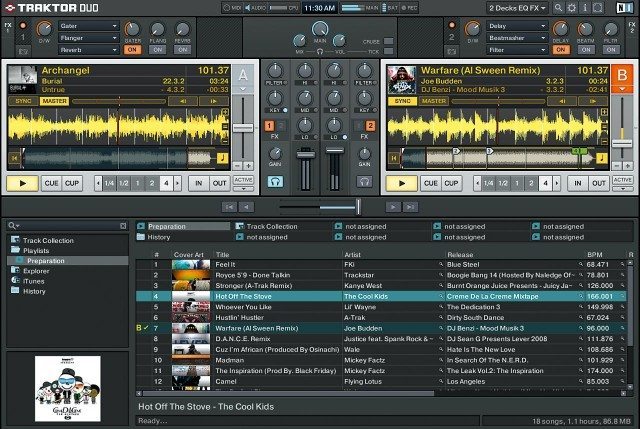 Traktor DUO
Cost: $99
Upside: This is the only one of the more moderately-priced DJ softwares that enables support for mappings (MIDI controllers). With most other software you need to purchase the more expensive "pro" versions. Duo allows you to get started in the world of Traktor DJing for relatively little and then upgrade to Pro later for a fairly low price of $139.
A pretty cost effective way to kill two birds with one stone is purchasing the Audio 2 sound card which comes bundled with Traktor LE. This will get you started with pre-cuing and software for only $99 and NI is offering a free upgrade to DUO this year.
Downside: Traktor Duo is only two decks and two sample decks – no three or four deck mixing here. Additionally, it has a limited selection of only six effects within two fixed effects units, no loop recorder, and a locked layout. For the full suite of Traktor you will eventually need to upgrade to Pro which can get expensive. The most cost effective way to get Pro is through purchasing the NI hardware, but at $699 – the lowest price option is the Kontrol S2.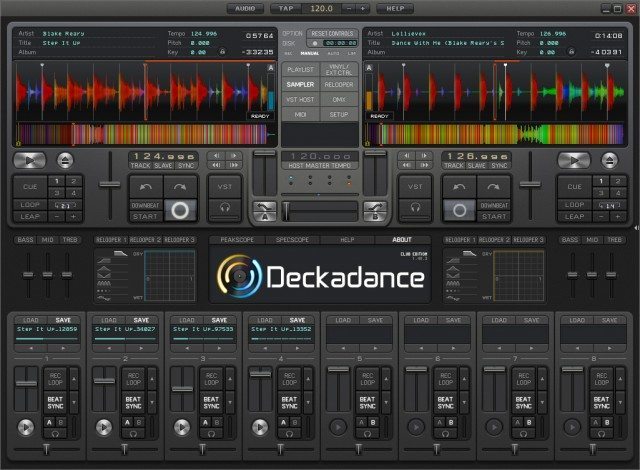 Deckadance "House" Edition
Cost $99
Upside: This is a pretty feature rich "light" edition with 8 sample decks that sync up to your master decks. This enables Ableton-style loop-based DJing, which is only possible in more expensive versions of most other software. The step up from this only enables 12″ vinyl control so for controller DJs this is a full featured pro software for only $99.
DownSide: The effects leave a little to be desired and the beatmatching/sync function could be better (more on that in our review). The development of Deckadance is pretty stagnant, with the most recent release being over a year ago.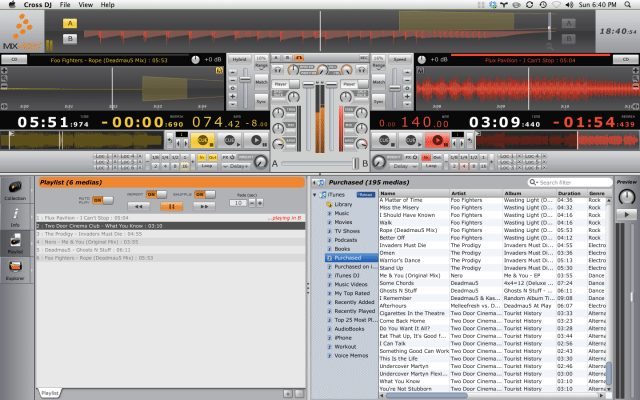 DJ Software: Mix Vibes Cross DJ
Cost: $69
Upside: This is the lowest priced option we found that not only supports MIDI controllers but provides a wide range of templates for them included with the software. The jump up to the "pro" version, which supports Vinyl control is also only about $60.
Downside: The demo is only for Windows. This is one of the smaller companies out there for DJ software so new features and development may be slower than the bigger labels down the road.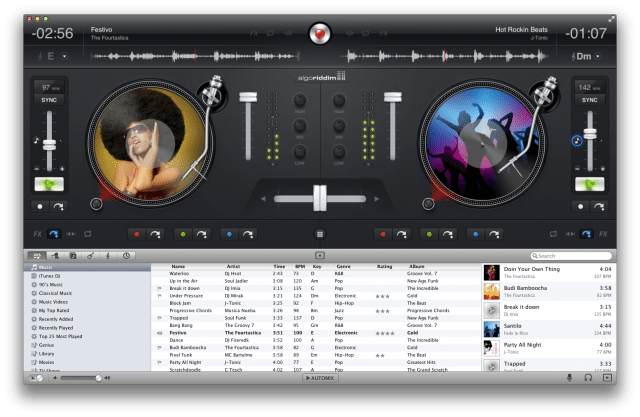 djay
Cost: $19
Upside: This was originally created as an OSX application, and is sold in Apple Stores and on iOS, so the interface, design and general usability is very "Apple": simple, easy to use and built with the user in mind. Most of the other DJ software on the market is still looking and feeling like software from the mid early 2000's while djay has a slicker user interface that feels a bit more modern. Djay also has midi mapping!
Downside: Djay is intended as a very consumer level product; the effects, sync engine and other standard DJ features do have a hard time competing with more serious software like Traktor or Virtual DJ. Mac and iOS only product.
Other notable options include:
Torq –  Since Torq is $249 and does not have a entry level version, we left it out of the lineup.
WHAT DO I DO NEXT?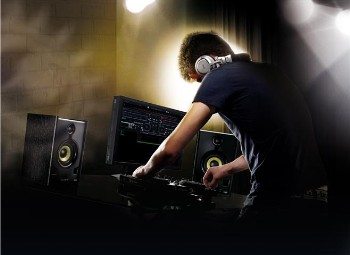 We recommend you to download a trial version of the two top choices and experiment with the software. Ask yourself:
How easy was it to get started and work in my music collection?
How much fun were the effects and features?
How well did the beat detection and auto sync features work?
Is there an active forum with lively support and development?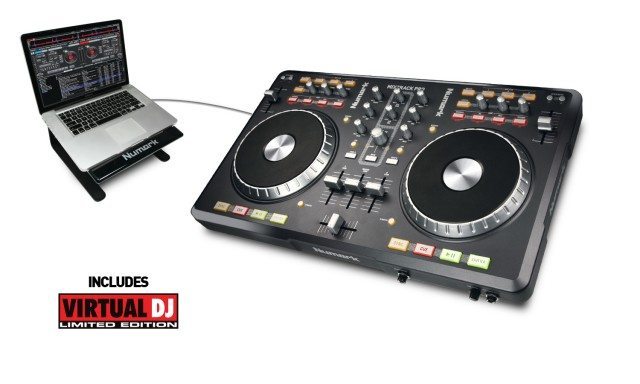 In the coming week we will cover the next logical steps up in digital DJing: Controllers
Inexpensive "Controllers"  from $50-$200
This will add tactile control without pre-cuing.
A roundup of basic controllers that will provide a better interface without breaking the bank.
All-in-one DJ Controller with Sound Card from $250-$500
This will add tactile control and a sound card for the full DJ experience.
What are the top four value bundles that provide great quality at a reasonable price.