Details Revealed On Numark MPC DJ and 4Trak Controllers

Yes, the picture we posted earlier this week of the MPC DJ was very much real, and we've got a full look at what the prototype unit looks like. Additionally, we took a quick look at the brand new Numark 4Trak controller, designed to be Numark's flagship Traktor controller, in response to users who were dissapointed with the NS6/7 mappings for Native Instrument's DJ software.
So it looks like the MPC DJ isn't quite ready for prime time, but they're most certainly looking for feedback. What are your thoughts on it? If you were a product designer, what would you do?
Here's the complete stats on the Numark 4Trak: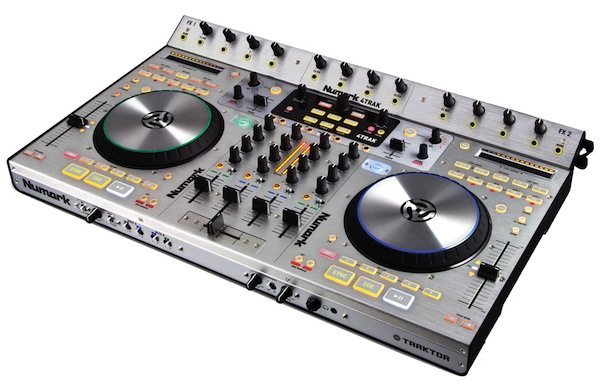 Manufacturer: Numark
Product Name : 4Trak
Price: $1099
Release Date: Q1 2012 – within a few weeks!
Key Feature: Sensible Traktor-oriented mapping and controller layout
12-knob FX Kommand Console with FX unit and Filter controls
Super high-res jogwheels with two-color LED rings
Brushed aluminum top contributes to all-around solid build quality
Strip search working well in Traktor