When sitting in front of a DAW with limitless software possibilities, it can be easy to forget that some of the coolest sounds and effects you can make can come from external effects processors. In today's video, Mad Zach takes us through one of his favorite hardware wirings, an external distortion pedal setup. Check out the video, as well as an Ableton template and a equipment list, after the jump.

DISTORTION LIKE HENDRIX

Distortion has been cool way longer than whomp. It was the staple of many an early rock pioneer, and its inception represents an important first step towards thinking of noise as music. According to Wikipedia, the first recorded creative use of feedback was by the Beatles in 1964 with their track, "I Feel Fine", although in the year and half following the effect was extensively brandished by a veritable who's who of rockers. Jimi Hendrix was, if not the first, one of the most important and well-known pioneers of feedback, a prime example of which was his performance of "Can You See Me?" at the Monterey Pop festival in which he used feedback for the entire guitar solo.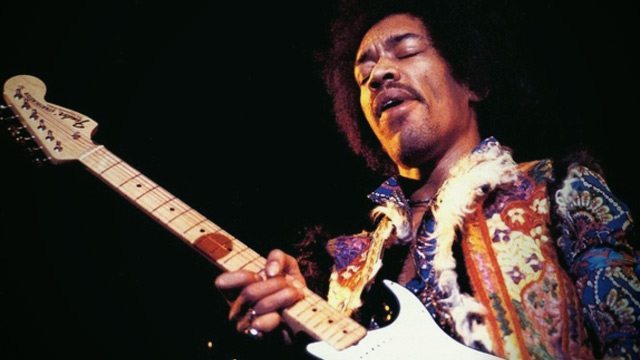 In a world of music dominated by heavy hitting headliners like Skrillex and Bassnectar, I began to wonder, how can one truly rock out without distortion and feedback? Today I'm going to be revealing a very exciting little trick you can do to create the kind of face-melting freak out performances that have been swept under the rug in recent years.
EQUIPMENT LIST:
Audio interface with 2+ out/1+ input (in the video, a Edirol FA-66, similar to the Edirol FA-101 10 x 10)
Distortion pedal or unit (software won't work properly to create the same effect – compare some distortion pedals here)
Cables for routing inputs/outputs
Ableton Live or software with similar routing capabilities
MIDI controller with knobs and/or sliders (in the video, I use the Midi Fighter Pro)
Leopard print spandex jumper
MAKING IT WORK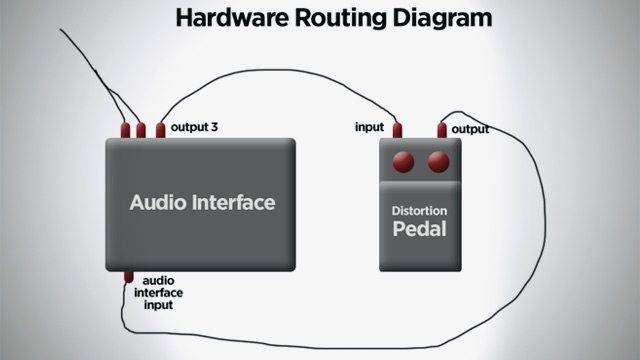 Route the audio coming from your instrument track (drums or instrument both work) to a dedicated output. I use output 3, but the main thing is that this be separate from your main output. Run this signal through your distortion pedal and back into input 1 on your interface. Create an audio track to receive this signal.
Next, create a return track that is routed to external output 3 (the same output used to route your instrument through the distortion pedal). Now, by sending your audio track (the one that receives audio from the distortion unit) to the return track that is ALSO routed to output 3, you can create feedback!
Confused? We've made a demo Ableton template (click to download) that shows exactly the routing used in the video.
Tips for making it awesome: It's a fine dance – you don't need to send very much signal to create the effect. You'll want to play with filtering the signal going through the return track to get a dramatic effect similar to moving closer or farther to the "amp." This is where you can really start to play the distortion and feedback like its own instrument.
Have external effects processors that you really enjoy using with your setup? Let us know what and how you wire them in the comments!