From the "this would be awesome to DJ with" department, we couldn't help but feature this soon-to-launch technology that allows for three dimensional control over your computer using just your hands. It's called the Leap – and it's a iPod-size motion detection box that sits at the base of your monitor. A promo video and full description after the jump!
We think this could have some very interesting implications for live performance and DJing – much like the interesting performance hacks we've seen come out of the Kinect (see the Space Palette example here), except instead of having to be hacked, Leap is being opened up to active development for all types of uses.
WHAT COULD IT CONTROL?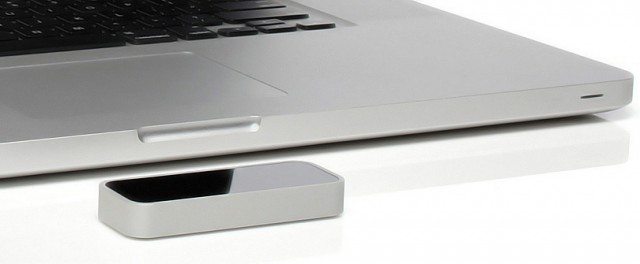 It's important to think about what types of controls would be effective and enjoyable to use with motion, and what might still just feel better tactile. A lot of lessons learned from touchscreen DJ devices apply here – for example, turning knobs on touchscreens sucks, but XY touch pads are an awesome replacement when filtering or applying effects.
With motion detection on the Leap capable of tracking hand movements to a 1/100th of a millimeter, we know that the ability for precise control over knobs and faders would be possible, will it be fun? We think there's a lot of potential for applying Fader/Jog FX to motions, perhaps increasing in depth as you push your closed fist towards the computer, and then altering the effect by rotating your fist or opening your hand to a splay.
And don't forget about the possibilities for producers and musicians playing live – controlling instruments and samples in Ableton Live with the Leap device could prove spectacular.
STOP TALKING, START WALKING
We're excited to let you all know that we've applied to the developer program – we think there's some awesome potential here for a new way to control DJ software. What would you use the Leap box to control? How would a Minority Report-style of input improve or fit into your workflow? We want to know!
Learn more about the Leap device on the official Leap Motion website.