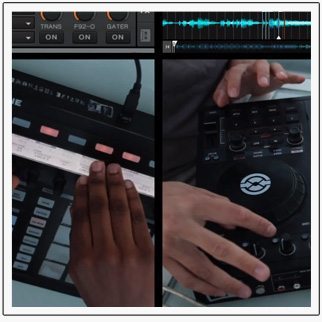 Native Instruments continues its rooftop video performance series with a brand new video released this morning featuring LA-based DJ Zo (of the Knocksteady crew) scratching and cutting it up on the Traktor Kontrol S4 alongside producer EOM (Elements Of Music) on the Maschine.
Watching the screencapture carefully, DJ Zo is using his own custom track for the video alongside "Super King Tone" from DJ Rectangle's Ultimate Battle Weapons Volume 5.
The video, shot in downtown LA is promoting Native Instruments' price drop on the Kontrol S4 to $799, set to end at the end of August.
More Info: