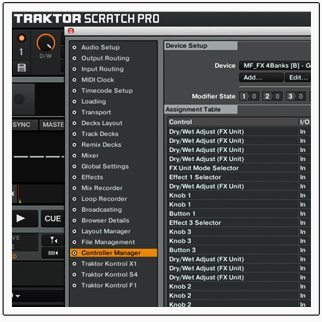 Just a quick news item that will make Mapping enthusiasts very, very happy: when the brand new update to Traktor Pro 2 (version 2.5.1) came out a few weeks ago, we were excited by the advanced CDJ HID integration and a few critical bug fixes that plagued users in the initial 2.5 update. But even in the official changelog was missing one of the most simple but important features included in this update: a resizable Controller Manager window.
It has stayed relatively quiet, and in fact we only found out based on a Twitter hint from one of our followers, but at long last this basic usability feature allows users building advanced mappings to resize Traktor's Preferences window just by clicking and dragging on any of the edges of the window. The Controller Manager table expands to whatever size you want, and each individual column can of course be resized as well.
Users (especially in our community) have been asking for this simple change for years, and it even made it in our Holiday Wishlist last December – so we're very glad to see it finally included.
We've confirmed that this works in 10.7/10.8 as well as on Windows 7 – let us know in the comments if anyone isn't able to resize their window!
The 2.5.1 update was launched on July 24th, and is a free download for anyone with a version Traktor Pro 2 by running Native Instruments' Service Center application. 
More Info: