Serato has just released screenshots of their never-before-seen Serato DJ software, due to launch on November 1st to replace the aging Serato ITCH application. The screenshots show almost every aspect and view of the software's new loop, including the new loop and cue point arrangement, the deck layouts, the new FX grid, and more. Check inside for all the pictures and Serato's official press release!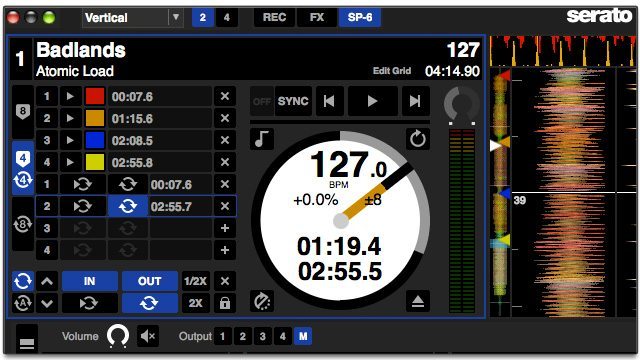 Serato has completely redesigned the entire visual aspects of the visual interface when launching the new Serato DJ software – including the additional cue points, expanded loop sections and new track information-laden deck layouts, as seen above. They've also added the brand new Izotope effects, which we're getting an exclusive first look at here in the below screenshot:

The effects units have deck assignment, and spread across the entire screen – with rotary controls and dropdowns that change specific to each individual effect – and while these screenshots only show off reverb and distortion, we're already impressed at the amount of control it seems like each effect will have – definitely a big improvement over ITCH, as is most of the interface in our opinion!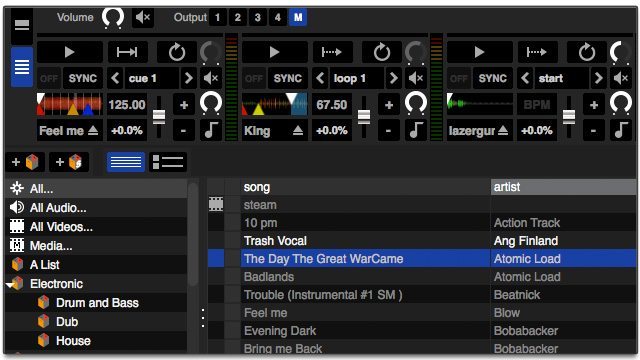 The SP-6 sample player is largely the same, but is now switchable between the full controls and a simple mode with a large play button, gain control, loop/sync controls.
We've got screenshots of all of the different views of Serato DJ exclusively in this Facebook photo gallery – check it out now!
OUR FIRST THOUGHTS
While we're still waiting to see what the new MIDI mapping interface is like, so far this new interface seems to be significantly more complex than any other Serato software we've seen so far – a point that will perhaps be a detractor for more traditional Serato users who love the simplicity of the layouts, but one that will make a Traktor, Virtual DJ, or Torq user feel more like there is quick access to a comparable feature set.
We're really interested to hear from Serato ITCH users as to their feedback on the direction that the new design of DJ offers – and interested to hear thoughts on the speculation by some of our peers that Serato is on the roadmap to combine all of their software (including Scratch Live) into one master program.
Serato DJ is set to launch on November 1st in conjunction with their first Serato DJ Certified controller, the Pioneer DDJ-SX. It will be a free upgrade for current ITCH users with a supported controller, or a $199 one-time upgrade for users with a Serato DJ Intro controller.  
MORE INFO: