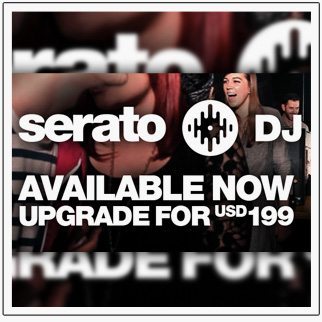 When Serato announced the plans to slowly roll new versions of their Serato DJ software out for a number of previously supported ITCH controllers, there was much rejoicing – but users have had to wait their turn. The software launched last month with support exclusively for the Pioneer DDJ-SX, but every other controller has been pending, with only a rough estimation for each controller's launch.
So the first round of controllers is up to have their day- DJs who own a Numark Mixtrack Pro, a Pioneer DDJ-ERGO, or a Denon MC-2000 unit will be able to purchase the upgrade to Serato DJ 1.1 software for $199 and get playing on it immediately. Of course, none of these units include four-channel mixing sections, so you'll be limited to mixing on two decks or rapidly switching between deck control.
We haven't had a chance to play around with the mappings for each of these units yet- but we suspect their behavior will be near identical to their Serato DJ Intro mappings – feel free to share your results in the comments below!
Other Serato DJ Intro controllers will be getting support over the next few weeks in the winter, and ITCH controllers will be getting upgraded in the early spring. (Serato cleverly refer to these as "Northern Winter" and "Northern Spring" respectively – as it's just getting the summer months down in NZ!).
Wondering if Serato DJ is worth the upgrade? Read our in-depth review and judge for yourself! 
More Info: