NAMM 2013 Video: Mixmaster Mike and Gaslamp Killer Scratching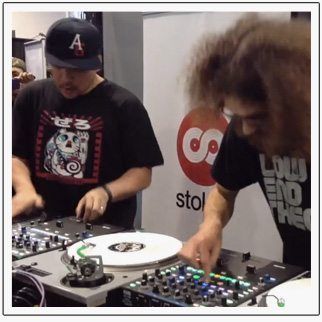 Our fantastic friends over at Stokyo allowed us to hop on board their booth at NAMM 2013 at the last minute to show off the Midi Fighter Spectra on the convention floor – and throughout the weekend, special guests stopped through to show off their skills on the decks that were set up. One of the best performances with Mixmaster Mike and Gaslamp Killer was missed by our cameras, but thankfully YouTube user djdubcowboy was right up front recording.
Watch them tear it up in the video below!