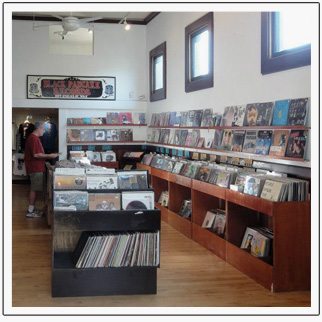 It's a bit last-minute, but we wanted to announce that some of the DJTT team will be at the Lower Haight Art Walk in San Francisco tonight showing off the new Midi Fighter Spectra (as well as the 3D). We'll be in Black Pancake Records (pictured at left) in the Lower Haight, located at the corner of Haight and Steiner. We'll be there from ~ 6pm to 10pm.
What will be there to check out? Mad Zach has crafted a brand new collaborative sound pack that works with up to three performers on Midi Fighters concurrently that anyone can jam out on. It's perhaps a hint of things to come from DJTT! Additionally, there will be a few guest appearances by the DJTT crew throughout the night.
We'll also have some of the new Chroma Caps to check out. If you'll be in SF tonight, come by and say hey!
Photo courtesy Black Pancake Records.