Happy Friday! We're excited to announce a brand new contest on DJ TechTools that features our Midi Fighter Spectra with the extremely popular wood top. We're giving our readers (you!) a chance to customize a DJTT product, as not only will the winner get their own custom Spectra, but we'll be making 25 more to sell in the DJTT store. Read on for details and how to enter!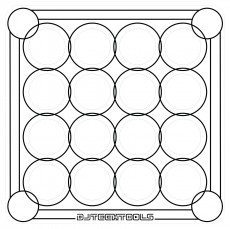 Midi Fighter Spectra Top Billin' Design Contest
The "Top Billin' Design Contest" is a concept created and curated by DJTT's fabrication head, Mitch Manchild. The idea in and of itself is quite simple; provide the public with a blank Midi Fighter Spectra top template for Adobe Illustrator and give free reign for expression utilizing outline style art and if desired – the supplied DJTT logo vector [usage of logo is not necessary to enter contest].
Keeping the use of images and text out of the contest allows for clean and crisp designs, which will translate very well into the second phase of the contest. Once the winner has been chosen, the design will then be laser etched into 25 premium maple tops and sold on a first come first serve basis to the public for $229 in the DJTT webstore.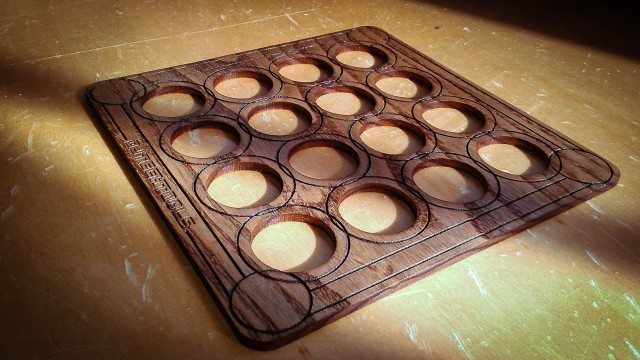 The Prize
The winner will be chosen at the end of two weeks (April 12th 2013). The top 5 liked [or voted] entries will then be voted on by DJTT staff and one winner will be selected (rules revised see note below).
WINNING CRITERIA UPDATE: The communities' voice has been heard! After careful deliberation, it has been decided that the criteria for winning the Top Billin' contest must be changed. To avoid cheating, we will not be choosing from the five entries with the most Facebook likes; we will however be taking that number of likes into account, among other things, in our selection process.
Our solution to keeping the contest as fair as possible, since everyone is already doing such an amazing job, is for DJTT staff to outright pick five winning designs – yes, five! This translates into the second phase of the contest via a yet to be decided ordering of scattered release dates of the five winners. All five winners will receive a Midi Fighter Spectra with their design, and $100 in DJTT store credit – warm fuzzy feelings still included!
This new system of staff selection evens things out for later entries and contestants who may not have huge Facebook followings. We know it is impossible to keep everyone happy, but this style should stave off any claims of skewed results!
Finally, since there have been so many well-designed entries from the community that won't win (although we wish we could make all of them!) – each contestant will receive a coupon code for $15 off a Midi Fighter Spectra via a Facebook message once the contest has ended.
Contest Rules & Regulations:
Download the assets here to get started!
Outline art only; no images, text, gradients, etc.
You have to use the provided template (at right!)
No copyrighted designs or patterns allowed in contest entries.
Stroke weight must be between .5 pixels minimum and 3 pixels maximum (To keep the laser process clean and crispy)
Limit of 3 entries per contestant
Failure to respond to notification of winning within 48 hours will result in a new winner being chosen.
The winning design will become property of DJTT and if we see fit to run it again, no further compensation, other than credit given to the winner for the design, will be provided.
Once the winner is chosen, notified, and supplied DJTT with their winning design file, please allow two weeks for the units to be made and hit the store.
DJTT reserves the right to disqualify and delete any entries not following the rules and also the right to change the contest rules at any given time without notice.
DJTT reserves the right to delete images and ban contestants from the contest that may be deemed offensive to the general public.
Other Stuff
Everyone's encouraged to fill-in their age and occupation, just so the rest of the community can know something about you – but it is by no means a requirement. However, we do need your name so that we can more easily get in touch with you if you win!
To submit an entry, you'll have to upload a completed .jpeg image of a completed entry to the Midi Fighter Facebook wall (see screenshot at right) by 12:01 AM PST on April 12th. The winner will be chosen and notified by 8 PM PST on April 12th.
The final wood grain selection is different from what's in the main contest picture. The wood in that picture is ash with a walnut stain and satin clear coat, while the winning design will be etched into satin clear coated maple (available for the first time in this contest – see example below!)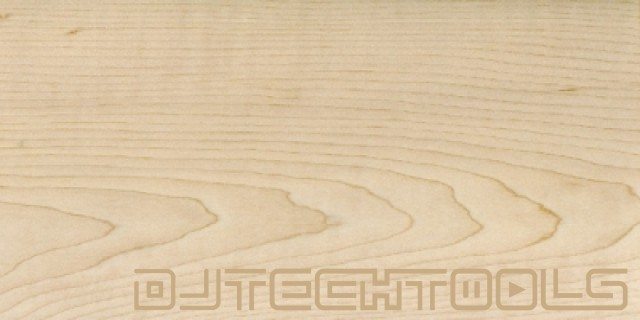 Everyone and anyone can enter. This is a public opinion-based contest and it is up to you as the designers to wow us! We love interaction with the community and when you think about it, this contest gives you the opportunity to actually design a product for DJ TechTools.
Get on up and get into it – if you have questions, let us know below and Mitch will respond!