On the surface, DJing seems like a one-man job; the perfect field for personalities who are well-suited to working on their own. However, behind every major successful DJ is a team of people who work together to build the DJ's brand and keep them at the forefront of the industry. When the time comes to elevate your DJ career, it's a good idea to build your DJ team – instead of working harder, try working smarter and let other people help you out. But who do you really need on your team, what qualifications should they have, and how do you find these people? Read on!
A DJ'S MANAGER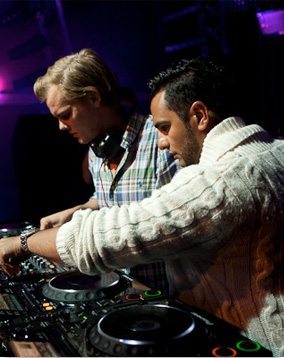 Great for: Balancing the various aspects of your career, providing you with strategic advice, hustling up big opportunities for you, making sure you don't use up all your drink tickets before your set.
Not for: Setting your beat-grids, deciding what your sound and brand should be, paying the bar tab for all the girls you invited to the club.
A manager's main role is to handle the day-to-day business for an artist. At some point, you may reach a point where the business of DJing begins interfering with you actually having time to produce mixes/music and DJ. A good manager will create opportunities for you, and help to make you money.
At the beginning of your career, you may not need a manager. Many managers won't consider working with a DJ until you've established your brand, and have a firm long-term vision. Although the process of finding a manager is different for everyone, you may need to have released several successful tracks, videos, or mixes before you're able to find the right one. Keep in mind that the right manager for you may not be an established manager working at a big company.
For example, Avicii met his manager, Ash Pournouri, online at a music blog. Ash had no previous experience managing DJs, but contacted Aviici because he was "more or less curious about what I could offer creatively to help someone who I thought was talented but needed direction."
A manager will help you to oversee many facets of the business, including your label, shows/tours, merchandise, music publishing and creation of new content for social media. According to Ash, "an artist has three legs of strategy that can be built up separately but make use of each other. One is music, one is performance, and one is brand/profile." A manager is going to create strategies to generate income from these three areas. At the end of the day, you're in the business of DJing, and you want to do well.
One key role of the manager is to make you money. Most managers use a commission pay scale (15 to 20 percent). If you begin making more as a result of having a manager, then your manager is an income source. If they're not bringing in any money for you, it's time to say goodbye.
Finding A Manager: Word of mouth. If you're a talented DJ (and music producer) people will hear about you. If you're dedicated to posting up music, mixes and content for social media, chances are a good manager is already watching you.
Networking. Attend music conferences and conventions, and introduce yourself to people. You never know who you will meet, or what opportunities could present themselves. Be open to new contacts and present yourself professionally.
A DJ'S AGENT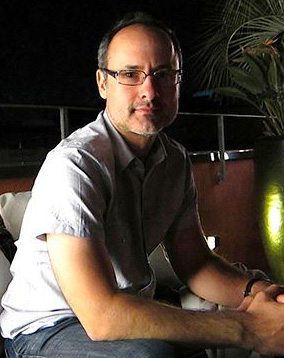 Great for: Finding you gigs in places you've never heard of, handling the boring paperwork, sending you cheques.
Not for: Giving you wake up calls when you've got an early flight to catch, making sure you've packed power adapters for foreign countries, asking for 'freebies' for you from corporate gig bookings.
If you would like to DJ around the world, you will probably need an agent. A DJ's agent is responsible for booking gigs, tours and media appearances, as well as sending out promotional materials, negotiating and issuing contracts, and arranging for flights and hotels. A booking agent may work closely with your manager; in the early stages a manager could also function as your booking agent. Agents may be freelancing, or work for a larger DJ agency.
Finding An Agent: If you're focused on your music and it's great, chances are an agent will reach out to you. That being said, it's a good idea to be pro-active and utilize your network to establish contact with agents. Do keep in mind many of these people are already quite busy handling their current DJ roster. Stay in touch with agents you meet, you never know what will happen down the road.
A DJ'S PUBLICIST
Great for: Making sure that news about you makes the headlines, pressing 'send' on press kit emails, writing your updated bio because you're too busy recovering from your big gigs in Ibiza or Vegas.
Not for: Ensuring that your new single is actually press-worthy, creating a hardcore workout plan for you so you can tone up before press photos, exaggerating the list of clubs you've played at to give you more street cred.
Publicity plays a key role in a DJ's success, and a publicist is perhaps the most underrated member of a DJ's team. A publicist will send out information about you and your projects to the media, including blogs, magazines, TV, radio or newspapers. The publicist will work together with your manager and agent to obtain exposure for you through interviews, press releases and promotional opportunities. Being featured in the media will help you to develop a larger audience, and broaden your fan base. Good publicity is also good advertising, which will sell your shows, music, merch and mixes for many years to come.
Finding A Publicist: There are many freelance publicists who work for DJs that you can hire. If you're not quite ready for this option, try contacting a music business school and see if there is a recent graduate who'd be willing to work together with you. It's key for a publicist to have a lot of media contacts, or be good at seeking these contacts out.
A DJ's ROADIE
Great for: Carrying all your gear out the front door, packing it into your Honda Civic, unpacking it at the club, and doing the reverse routine at 4 am.
Not for: Scoring the digits from all the ladies who are crowding around you in the DJ booth.
If you're doing a lot of gigs where you're transporting equipment, you're going to need an extra pair of hands. Whether you're a mobile DJ with a busy schedule, or a touring DJ with an elaborate stage setup, having a member of your team who can setup and tear down equipment quickly is vital. Even if you're capable of doing it all yourself, you can save time if you have someone who can meet you before and after the gig to help with the gear. You'll be able to get in and out of spots faster with a roadie, which means you can spend your time on more important things. Like calling the cute girl you met at the end of your awesome set last night.
Finding A Roadie: If you can afford to hire someone, try posting on Craigslist or a local DJ/music forum. Otherwise, try contacting an audio school, and see if they have any recent graduates who would be able to lend a hand. You could see if they will volunteer (be sure to offer them a letter of reference if they do) pay them a few bucks after the gig, or buy them lunch. You just might find a great new team member!
A DJ'S CRATE DIGGER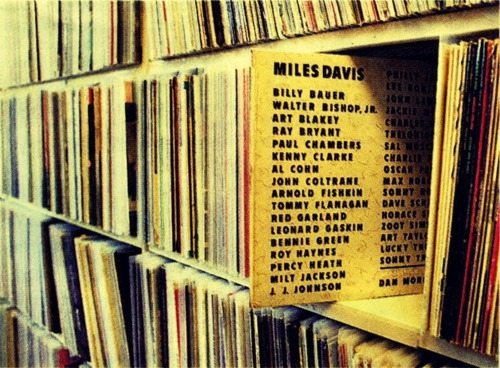 Great for: Finding out about new artists, turning you onto to rare gems, discovering dusty horn samples that are waiting to be flipped in your next controllerism routine.
Not for: Sending you this week's Top 10 tracks on Beatport, finding lame records, making sure you've got enough coin in the bank to buy all the dope tracks they put you onto.
These days, there are more records than ever being released. Chances are, you don't have enough hours in your day to search through all the demos, and label promos you're sent. Listening to new tracks is almost a full-time job in itself!  An extra pair of ears can give you the competitive edge you'll need to keep your sets on the cutting edge. A crate digger can sort through new music and every week send you a list of tracks that would work with your style.
Finding A Digger: This is a tricky one. If you know someone who really knows their music, ask them if they'd be willing to sort through some tracks every week, in exchange for something. (eg. new tracks)  You need to find someone who really has their ear to the ground.
A DJ'S CO-PRODUCER
Great for: Writing top lines, creating customized presets for you, crash courses in subtractive synthesis.
Not for: Rolling joints for you in the studio (they're going to be too busy programming patches in Massive), coming with up all of your creative ideas for you.
If you don't have a big track out yet, isn't it time to make one? Hiring someone to make your hit might be a bit too artistically compromising, but if you've been too busy juggling a ton of DJ gigs (and perhaps a day job), you may not have had time to hone your production skills. These days it's almost essential to put out remixes and original productions to become successful. In 2013, I think it's safe to say (and a bit sad to say – Ed.) that the ghost writing industry is bigger than ever. Collaborating with a studio-savvy producer or perhaps even hiring a writer might be a good move, if you'd like to go down this route. Even top DJs like Armin Van Buuren work together with scientists of sound like Benno De Goeij to make their tracks sound stellar.
Finding a producer to collaborate with: Since producers are usually locked away in their studio, I would seek out these type of people online, on music forums, blogs or even YouTube.  You might be able to find them hanging out in local equipment or record shops.
A DJ'S INTERN
Great For: Keeping your workspace tidy, researching new genres, emailing other DJs your tracks, and of course, making sure the coffee's always freshly brewed.
Not For: Writing your music or business plan, booking your gigs, texting your significant other.
An intern is the person who does it all (and hopefully they do it right, as they are usually new to the industry) From social media to online research, from carrying gear to working the merch booth at your shows, an intern can be an invaluable member of your team. Interns are usually 'keeners' who have just graduated from school, and need some experience for their resume. They will usually be able to work for you for a defined period of time, for a certain number of hours per week. You'll need to put aside time to properly train them on your systems, and give them tasks to work on. Make sure you have specific work for them to do before you try to find one. If you're lucky enough to have an Intern, be sure to treat these people with respect. They often have to do thankless tasks, so be sure to be kind and reward them for good efforts.
Finding an Intern: If you have a legitimate DJ business, it should be relatively simple for you to contact an audio school, and submit a job description of what type of person you're looking for. Since Interns usually work for free, in exchange for valuable experience, make sure you provide them a challenging but not overbearing workload.
A DJ's LAWYER
Great for: Deciphering contracts that may make or break your career.
Not for: Making sure you didn't let uncleared samples sneak into your released tracks (they'll help you clean up the mess afterwards, though).
The DJ industry has its share of contracts, licenses and paperwork. Somewhere along the line, you're going to need professional assistance. Rather than writing out dodgy contracts yourself (or trying to understand all the legal jargon they're written in) it may be a good decision to reach out to a professional who can help you to negotiate your way through the maze, and make solid decisions along the way.
Finding a lawyer: Online, backstage at music festivals, or at industry networking events.
A DJ'S SECRET WEAPON TEAM MEMBERS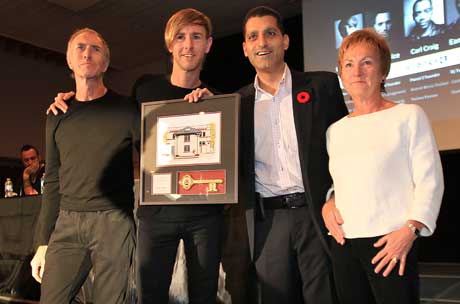 Great for: Designing your mix tape covers, modding your equipment, being the MC/host for your next event, doing the majority of the 'behind the scenes' grunt work and receiving little credit for it.
Not for: Taking for granted. Do treat these people like gold, your 'secret weapons' could be the most valuable people you have on your side.
Many famous DJs have had 'secret weapons' that helped them succeed in the industry. More often than not, these so-called 'secret weapons' were actually members of the DJ's family! For example, Richie Hawtin's father was a robotics engineer, who helped him to develop many of his technologies for DJing. Richie Hawtin's mother used to work the door at his parties in the early days, so that no one would sneak in.
Finding a secret weapon: A successful DJ usually has a few 'secret weapons' working behind the scenes with them, including creative directors, stylists, and advisors. Do you have any family members or friends who could help you out? Offer to take them out for lunch or coffee, and brainstorm new ideas for your DJ game. That little brother of yours could be more useful than you think!
GET SEARCHING!
It's important to remember that once you find your new team members, that you don't sit around on your laurels. You need to continue to produce new music, mixes, photos and videos on a regular basis, so that you have new products to market. So keep it coming, and best of luck in assembling your team!
Header photo credit: CNTRL: Beyond EDM Tour's Facebook page