Pioneer Introduces S-DJ 50/60/80X DJ Monitors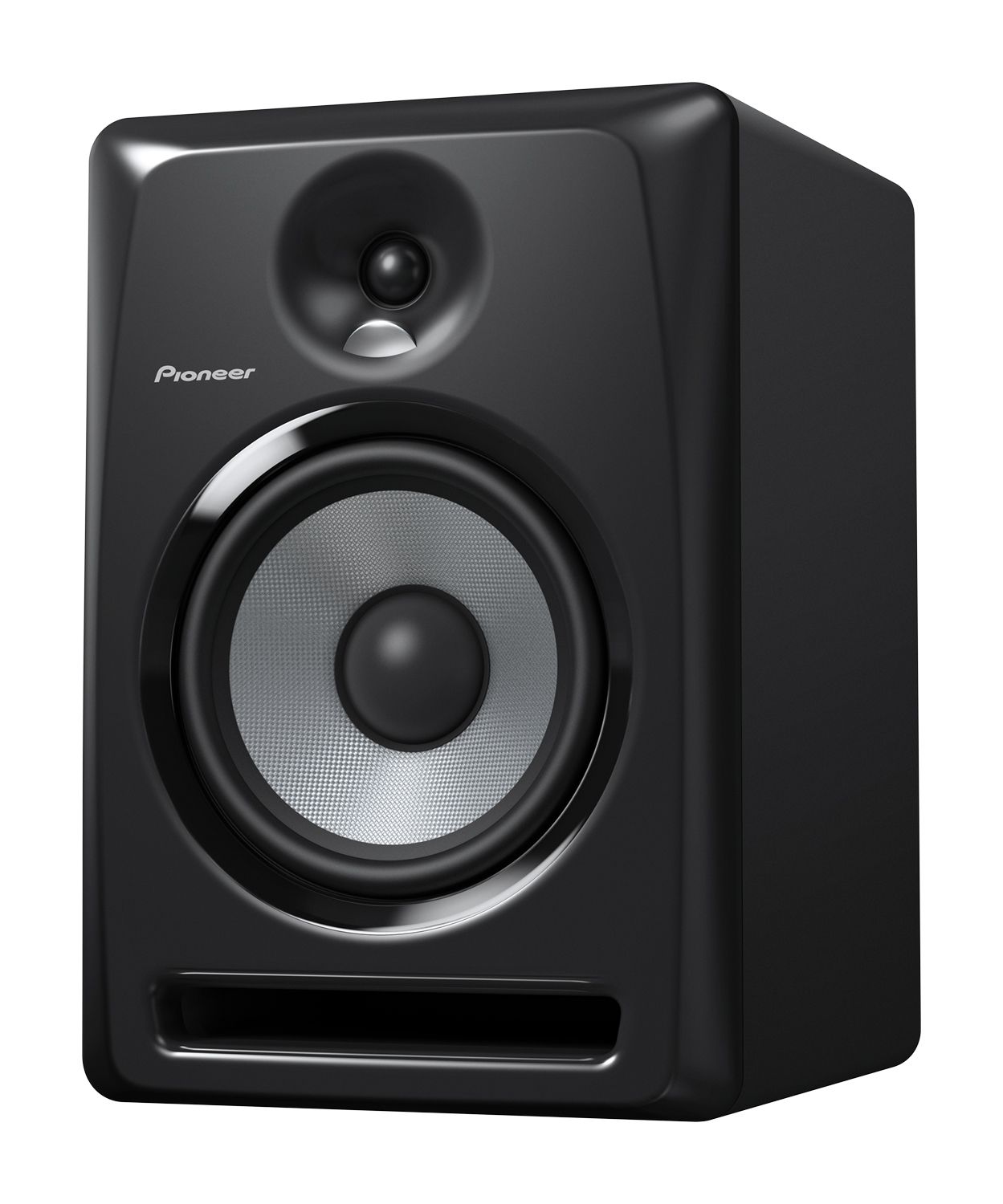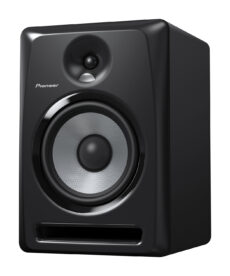 Pioneer has just launched a brand new line of speakers targeted specifically at the bedroom DJ market  – the S-DJ speaker line. These active speakers have a very familiar form factor to anyone familiar with the KRK line of products, with a range of models that scale up in driver size (between five to eight inches) and price depending on the volume needs of the DJ.
Pioneer is touting a number of audio quality features in their press release for this speaker line, including:
Groove Technology: To improve airflow through the port of the enclosure, Pioneer engineered the port hole with grooves to help direct the sound waves smoothly.  The technique decreases standing waves from the mouth of the port, resulting in smooth bass and midbass output, with more impact.
Convex Diffuser: Matching the bass output of the speakers, the soft dome tweeters are set in the center of a convex diffuser optimizing output and dispersing the sound energy in both left and right directions for wider imaging.  For a cool cosmetic look, the diffuser also illuminates in white when the speakers are powered on.
Class AB bi-amp: Driving the speakers is a highly efficient Class AB amplifier in a bi-amp configuration to power the tweeters and woofers separately.
EQ Controls: The speakers also enable users to adjust high-pass level output via the built-in equalizer from the back of the speaker. The equalizer adjusts the high frequency range in one decibel increments (-2dB to +1dB), tailoring the audio output to the user's listening preference.
Watch the introduction video for the speakers below – and then see full pricing even further down:
The S-DJ80X, S-DJ60X and S-DJ50X/S-DJ50X-W are sold as individual speakers (not in pairs) and will be available in September with suggested retail prices of $299, $239, and $179 respectively.