The humble USB port. Almost everything that can connect to a computer now features USB – your audio interface, DJ controller, sampler, external hard drive, mixer, and other components are all competing for a limited number of ports. The easy fix is a $15 USB hub from Radio Shack, but this often leads to power and drop out problems. It turns out that not all hubs are created equal, and some may be better suited to your needs.  Read on for our recommendations and advice on what might be the best solution for you.
 USB HUB BASICS
One of the challenges with finding the right hub lies in the fact that there are so many options. USB has gone through many upgrades and changes since it first became available and many hubs can be deceiving in how up-to-date their hardware is. Currently USB 2.0 is the standard built in to most electronics, but even that  is quickly becoming obsolete.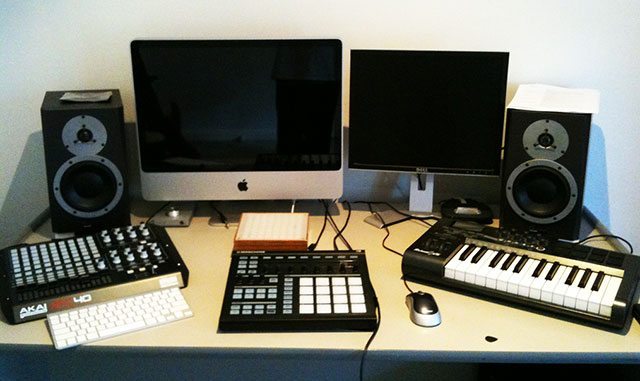 Though mostly used to transfer data, USB is also essential in powering your studio components and giving life to all the LED's and circuits. It's in the power requirements of each device that hubs start to run into trouble.
A single USB 2.0 port on most laptops provides up to 5 volts and 500mA of power to your devices. This is sufficient to power all equipment that complies with the USB rules, and can run off USB alone. The precise power requirements of each product vary greatly so here are some rough examples of demands in various types of products:
Large Audio Controllers with lots of LEDs (like the Kontrol S4) can demand at least 400mA
Small audio cards like the Audio 6 pull around 200mA
Small controllers with moderate LEDs (like the Midi Fighter) pull around 150mA
As you can see from the list above, 2 Midi Fighters and sound card would draw too much current if pulling from a single port. The end result would be a device failing to start up or intermittent audio problems.
The most important feature to look for on a USB hub is if it's self-powered or not.
Self-powered hubs draw their energy from an AC adaptor as well as the computer, providing a full 500mA of power to each individual port. That means that the above scenario (2 controllers and a sound card) would be possible, although not recommended for data reasons.
Other issues to think about when it comes to plugging your hub:
Important devices get priority: Certain hardware should always be plugged directly into the computer to prevent latency. This includes any recording gear or audio interfaces (especially controller with built-in interfaces)
Use shorter cables: Smaller distance means faster data transfers. USB signal will cut out in cables longer than 16ft, but aim for using 3-6ft cables if possible.
Avoid interference: Some USB cables may not be properly shielded and can pick up wireless signals or noise from other connections. Look for high quality cables that have good shielding to avoid interference and ferrites to cancel out any that does get in.
Test each USB port: All the USB ports on your computer will work, but some may work better than others.
NEW TECH: USB 3.0 AND THUNDERBOLT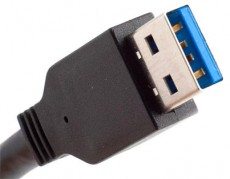 The latest and greatest standards for connecting your peripherals are now USB 3.0 and Apple's Thunderbolt port. USB 3.0 has many advantages over its younger brother like faster transfer speeds (625Mbps max) and better capabilities for carrying power. More computers are starting to ship with this new standard as well (you may even be using USB 3.0 right now). To tell the difference, USB 3.0 ports feature blue plastic on the connector instead of the typical white.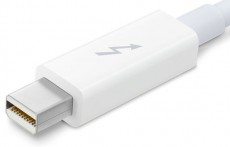 Thunderbolt is an even newer standard available on all Macs since 2011. While less universal than USB, Thunderbolt is worth mentioning here since it marks Apple's latest proprietary connector (like Firewire) on which many new devices will be based. Data speeds over Thunderbolt max out at around 20Gbps (yes, gigabytes), which is more than enough bandwidth to make them future proof, but very few Thunderbolt products currently exist on the market. Firewire to Thunderbolt cables are available in the meantime.
HUBS FOR IN THE STUDIO
Beyond immediate hardware needs, consider all of the other USB devices you use regularly in the studio. Keyboards, printers, hard drives, and more will need to share space with audio interface and controllers. Additionally, you'll probably buy more hardware as time goes on, so with this in mind consider getting a hub that offers a lot of head room.
What Makes A Quality Studio Hub: Going for something self-powered here is a no-brainer. If your computer features USB 3.0, getting the most up-to-date hardware will save you money down the road. Make sure your prospective hub also includes the necessary AC adaptor to power it – and that all of the ports are fully powered (some cheap hubs only power certain ports). Also note:
Buy PCIe for desktops – a PCIe card will solve both power and data transfer issues but needs a PCIe motherboard slot to work. This is really important if hard drives are sharing a hub.
Check all the ports – some hubs will offer combinations of USB 3.0 and 2.0 ports. Double check you're getting what you want before buying
Spend now to save later – The newest USB 3.0 hubs will run you a bit more money (around $60) but you'll save having to buy a new hub in a year or two
Most standard hubs will cost between $20-$40:
HUBS FOR DJS ON THE GO
It's a good bet that if you are working from the road you're not bringing an entire studio with you. This means less gear to worry about powering but more complications with finding an available power outlet, not to mention lugging around yet another computer accessory and AC adapter in your bag.
What to watch out for when buying a portable USB hub:
Sized right: a smaller travel-sized USB hub is recommended
Most travel USB hubs are "bus powered" meaning they won't be able to power as many devices at once and can't share sound cards and controllers on the same hub.
You get what you pay for – many cheaper travel hubs use slow USB 1.1 ports – fine for MIDI, horrible for data transfer.
Look for integrated cable – some hubs require you to add the input cable, making them large, bulky and easy to lose. Small ports with a short integrated cable are generally much easier to work with.
Get a backup: since these hubs tend to be much cheaper, consider grabbing a second one to keep in your DJ bag in case the first kicks the bucket or gets left behind (a very common occurrence) 

Here are a few quick selections we can recommend:
Here is our founder, Ean Golden's, recommendation for balancing power demands in a live set:
I always use a firewire sound card so the data and power-hungry piece has its own dedicated port. Then I divvy up the 2 USB ports on my Retina Macbook Pro based on power demands. Two X1's share a single USB port on a Belkin hub, and my Midi Fighter Pro gets a dedicated USB slot due to the bright LEDs and a lot of 2 way MIDI messages.
HUBS FOR STYLE OR OVERKILL
We decided to add one more section to this article that shows off some of the crazier hubs out there that might either add the ultimate number of ports to your USB arsenal, or alternately the bit of flair that you've never known you wanted out of a USB splitter.
Again, when buying hubs that focus on style instead of performance, beware that the manufacturer might have spent most of their money on design – potentially skimping on the power supply, build quality, or even just thrown a USB 1.0 hub inside.
Know of any other hubs or USB accessories you've found handy in the studio or on the go? Give us some more recommendations in the comments.