The team behind Mixed In Key today released a simple image teaser on their Facebook page announcing a brand new foray out of the third-party utility world and into the DJ software world. Details are very slim so far, but here's what we know so far:
Full MIDI controller support in the beta, CDJ HID support is on the roadmap
Software licenses will work cross-platform (only need to purchase one)
The invite-only beta will open to 500 invitees in a few days
Mixed in Key's energy and key detection will be built into the software
Unique beat grids: the beat gridding system is apparently "not like Serato or Traktor, even though it looks like a two deck DJ app. We did something very different"
From the speculation side, any DJ software that Mixed In Key makes is likely to also have Platinum Notes built into it to improve the quality and gain of the files you're mixing – thus the emphasis on "helping you sound amazing" in the banner announcement below. Perhaps that explains why certain parts of the track are highlighted blue – some kind of dynamic gain adjustment? Let us know your own speculation in the comments below.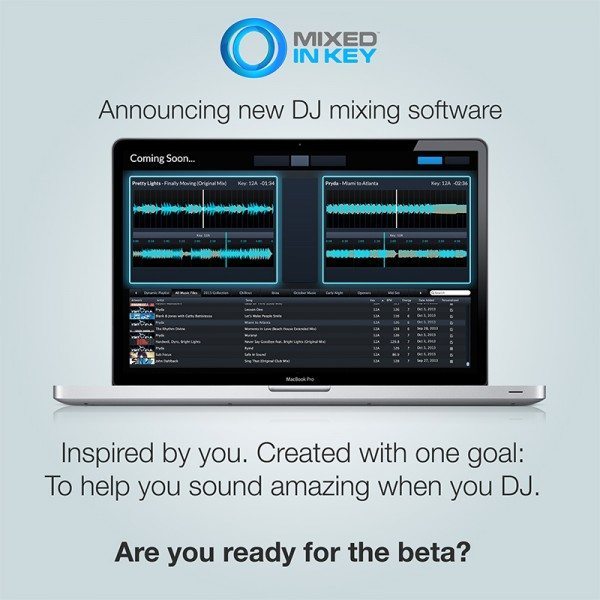 We'll continue to follow the announcement from Mixed In Key as it evolves – look for an interview and full announcement in the next few days or early next week.