London-based Mixcloud has announced a brand new version of their DJ mix sharing platform that's launching into public beta today. On the design front, Mixcloud has refreshed the site's structure, including a persistent audio player that follows the user around the site (like those found on HypeM and Soundcloud). There's now a visually customizable user profile page, and Cloudcast pages that feature waveforms, colors, and prominent album art.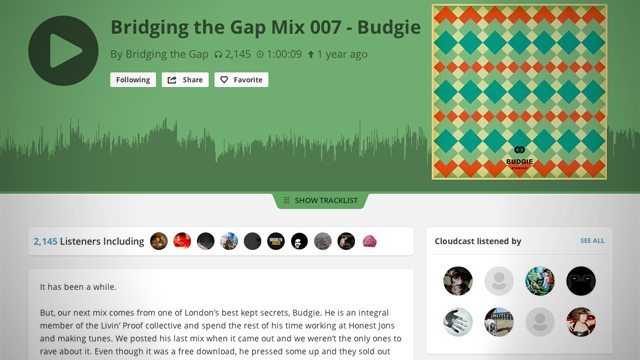 There's also a new search layout that allows users to search tags, cloudcasts, and users concurrently – making it easier to find content instead of digging through each section individually.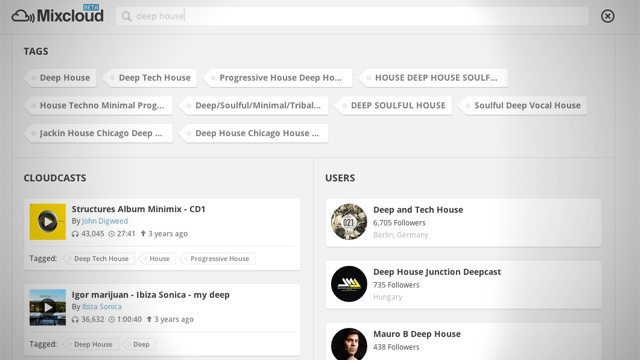 Mixcloud is also promising a few extra features for the launch of what they're calling "Mixcloud X" that aren't in the beta yet, including continuous playback, a faster uploader, and more. We're hoping they'll consider building a Shazaam-like functionality that will take out the pain of time stamping mixes with the right track names – something that's a headache for almost any DJ regularly uploading lengthy mixes to the site.
Try out the beta version of Mixcloud's new redesign here.
What would you like to see in future updates to DJ mix sharing sites? Leave a comment below. 
Read More: 10 Must-Hear Mixes for Every DJ