Digital DJs and producers should start making a list and checking it twice. 2014 is almost here, and with it quickly comes the NAMM convention and a whole slew of new software and hardware. We've put together a wish list of gear and features that we'd like to see next year – read our thoughts and add your own wishes in the comments.
TOP DJ REQUESTS OF 2013
In this section we'll cover the items that we've heard time and again throughout the year. These are products that, if popular demand on the internet fueled production, would have been to market ages ago. Like how DJs handle song requests, companies have to decide if the people who keep asking for these products are actually going to use them and if they'll fit into the product cycle.
Traktor Kontrol Z4 Mixer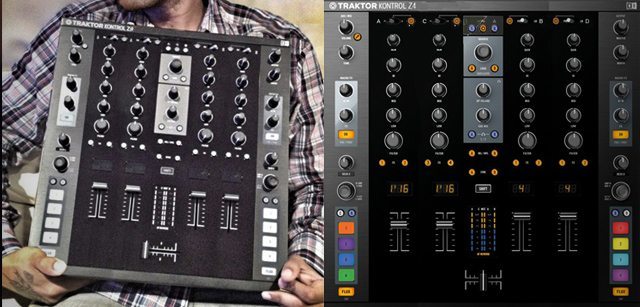 Native Instruments has had DJs asking for a Kontrol Z4 mixer since the very day that the Kontrol Z2 was first leaked. They've also had DJs asking for "just the middle section" of a Kontrol S4 since the launch of that product back in 2010. Will a four channel mixer from the Traktor team ever make an appearance?
Serato DJ + Traktor Remote (for iOS)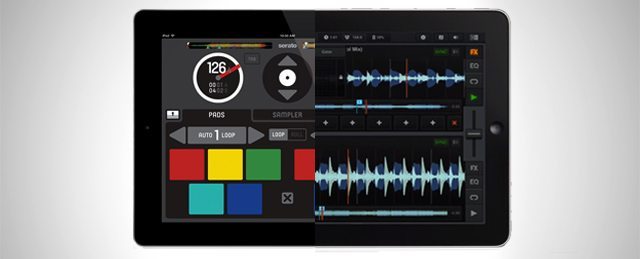 It would be awesome to see these two software developers do a switch up in the mobile application arena and  focus in the direction that the other went.
For Serato, developing an iOS app that has a similar feature set as Serato DJ Intro could be lucrative just from a business perspective. Like Traktor DJ, the app could have basic MIDI controller compatibility, and let DJs prepare tracks with cues, beatgrids, loops, etc.
A remote application for Traktor is also a reasonable request, although Serato Remote's functionalities are probably most ideal for DVS DJs who aren't looking for another piece of hardware to put into their workflow.
Bonus Wish: More mobile app developers should follow Mixvibes' lead and bring their successful applications to Android. 
Serato DJ Bridge

The one key part of Serato's future that wasn't addressed by CEO Sam Gribben in his video announcement about DVS slowly migrating to the Serato DJ platform was what would happen to the great experiment known as Serato Bridge. Linking Serato and Ableton was an incredible feat – but didn't take off.
It's time to revisit the idea and figure out how to do it right in the new Serato DJ paradigm (and with Live 9). At the very least, having a way to send MIDI out from Serato DJ would allow use of Ableton in parallel.
Traktor / Maschine Integration

One of Native Instruments' biggest selling products is Maschine. You don't have to be an insider to realize that – just look at all the models, upgrades, add-ons, and sound packs that the company has made for the Maschine product family over the last two years.
The one critical piece of the puzzle that we're still waiting for is Maschine integration with their other products – namely Traktor. We've seen long-time Maschine proponents like Richie Hawtin and Dubfire start to move to Ableton Push running alongside Traktor. Surely the time has come to release (at the very least) a simple syncronized and routed audio channel from Maschine into Traktor? We could even see Maschine taking over the functionality of the Remix Decks entirely – maybe in Traktor Pro 3.
Record Store / DJ Library In The Cloud

We're really waiting for someone to nail this interaction – recreating the true feeling of buying and discovering music that came with the traditional brick-and-mortar store. At the same time, this site could solve the problem of ever-expanding DJ music libraries by a sustainable subscription service for DJs – Spotify for DJs, if you will. The service would ideally make it possible to have access to loads of music for performances while only owning a smaller personal collection of tracks.
Right now it looks like Pulselocker is closest to attaining this vision. It's still in the early stages – to ensure that the service is one that DJs will use and can rely on will require a sense of community and proven reliability for finding tracks. Seamless integration with a DJ software might also be a required feature – similar to Virtual DJ's Content Unlimited.
Unified Track/Collection Metadata Across DJ Platforms

Someone needs to sit all the software manufacturers at a table and get them to sign a treaty over track metadata. Building cue points, finding the right BPM and key, analyzing waveforms, setting loops – these are time-consuming processes that DJs have to do for every single track.
Obviously, each company stands to retain users by keeping their track collections and metadata proprietary. But they also stand to gain new users from other softwares who have never shopped around because their collection is hundreds of hours of prep work that can't be migrated.
A PRODUCER'S WISHLIST
Producers want their software and hardware to move forward as well. Here are a few of the requests we've heard that could use some serious advancement in 2014:
Realtime DAW Project Collaboration

Being able to work with other producers remotely will be a convenient reality in the future of production. Remember Google Wave's realtime document collaboration with large groups? It seems like there's very little getting in the way of building that same level of collaboration into Ableton, FL Studio, Logic, or the forthcoming Bitwig.
We've seen advances on this front from startups like Splice and Blend.io this year – but they tend to focus on non-realtime collaboration. If next-generation gaming consoles can have 64 players interacting in a virtual world and manipulating objects and elements, surely we can do the same for music projects?
Unleash The Gloves

Without a doubt Imogen Heap's glove project was one of the most talked-about hardware experiments of the last year. With a team (including Tim Exile) behind the project, we're hoping that the wearable controller hardware could realistically see some type of commercial release in some form in the coming year.
In case you missed it, watch Imogen demonstrate the Ableton-controlling gloves in this TED talk.
More Competition: Bitwig Studio Release

We've been hearing about Bitwig for two years – the team of ex-Ableton engineers who decided to build their own DAW from the ground up. Unfortunately, aside from a very select invite-only Beta, there's been very little outward-facing movement towards an actual release. The good news is that the development team will be at NAMM 2014 – where they're claiming they'll announce the official launch date (according to a recent holiday email from the Bitwig).
Either way, more competition in the DAW world is certainly a good thing – even if only to encourage the bigger fish to incorporate some of the coolest features into their own softwares.
Watch a demo video of Bitwig Studio's powerful MIDI clip editing capabilties.
MAKE YOUR WISH
What's on your wish list for companies to develop and release in 2014? Let us know in the comments and we'll add some of the top-voted ideas to this article.
Read More: Our 2011 letter to Santa asking for more Traktor features.