The new versions of Mixvibes' Cross DJ for iOS, Mac/PC, and Android are rolling out right now – and they've got a surprising new feature that no other software has quite implemented: complete Soundcloud library integration. In the browser section is a new "Soundcloud" menu, allowing you to log in to your Soundcloud account and quickly load any track.
Soundcloud-loaded tracks are analyzed like any other, and the meta-data is stored locally – meaning that BPM, key, and cue points will all return if you pull the song again. The feature is available to all Soundcloud users, with no premium Pro plan required. Cross also loads all of your playlists and favorited tracks in the browser as their own folders, meaning that you can be digging for tracks on Soundcloud and instantly have those items in your DJ software if you save them.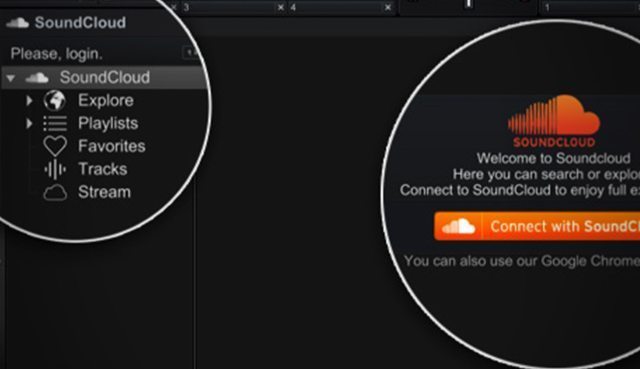 Interestingly enough, you're allowed to record and share your mix, which is something that other apps that have cloud-based music libraries have had issues with in the past due to the difficulty of licensing DJ use around such a wide range of tracks.
Want to load Soundcloud tracks in Ableton Live? Check out Stagecraft Software's Cloud Browser.