Pioneer's New HDJ-C70 Headphones: Memory Foam, Interchangeable Parts & Sound Isolation
No matter what music you mix or what you mix on, headphones are a necessity for any DJ. Pioneer has always been one of the go to DJ brands when one is looking for quality in sound and production. Today, Pioneer has announced the HDJ-C70 headphones as part of their line-up of DJ headphones. Read more about the HDJ-C70's look, feel, and construction inside.
Sound Quality, Isolation, and Durability
These new headphones feature large 40mm drivers that are tuned to deliver the lower bass frequencies in music. The bass response of the HDJ-C70 headphones is complimented by copper-clad aluminum wire voice coils, neodymium magnets and a 2,000 mW input capacity. For those of you that aren't sound engineers, these headphones will provide a cleaner audio output with increased bass response that won't muddle the sound.
The HDJ-C70s also feature an air chamber which helps isolate the low and mid frequencies which increases output for settings such as a DJ booth where background noises can be very problematic. Furthermore, the headband, earpads, housing, cushion and cables can be removed and replaced if they are ever damaged. This could be something worth consider for DJs who are always buying new headphones every couple of months.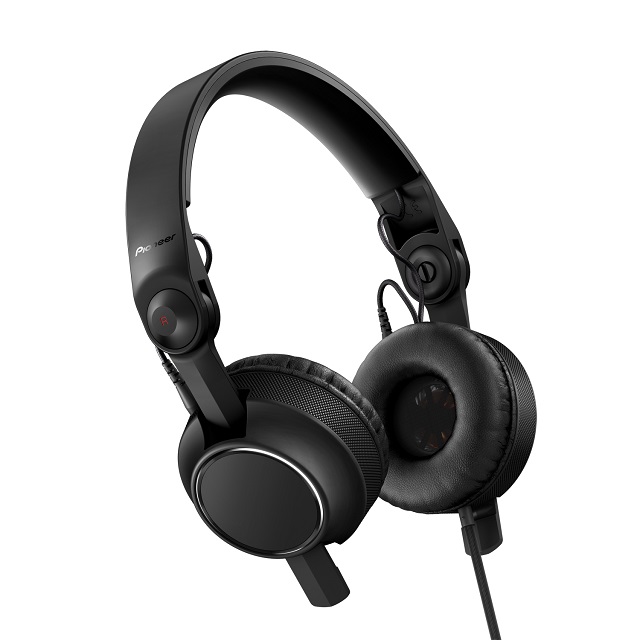 Memory Foam and Versatility
The headband of the HDJ-C70 is made of a resin that gives maximum flexibility which is meant to accommodate the constant pulling and twisting of headphones that DJs tend to put on to their headphones. The headphones also feature 15 different positions on the vertical slider arm for DJ heads of all sizes. Also, those arms can rotate up to 90 degrees in both directions for different styles of DJing whether both ear phones are on or one is pushed off the ear.
Cool note about the C70s – Pioneer incorporated memory foam into the ear pads,  meant to create a nice seal around the ears. (And it is probably super comfortable for those five hour DJ sets.)
The Pioneer HDJ-C70 headphones will be available in October for $239.
Pre-Order them now on the DJTT webstore here.
What are the top three things you look for in a pair of DJ headphones?