Today we're going to look at 5 great online Ableton courses that will help get you started with Ableton and take your production to the next level. Why take a course when there's lots of free video's and tutorials out there online? One of the challenges with using free resources is that you can waste a lot of time trying to find the right video or tutorial. Additionally, with free resources it's easy to jump around and learn things that may be far beyond your current skill level which is like learning Calculus without knowing basic addition/subtraction. The good news is most of the courses we're going to look at have been designed with beginners in mind. So even if you have no experience with Ableton, these courses will guide you step-by-step to show you how everything works in Ableton. (*Note: Most of the courses would be applicable to Live 8 and Live 9)
If you're trying to decide on your first Ableton controller check out Mad Zach's review of Ableton Push and Chris Brackley's review of the Akai APC 40 MK2. We have looked at 5 Ableton courses at various price points.
Warp Academy – (4 weeks)  – Learn how Ableton Live works and work at your own pace.
Quantize Courses –  (8 weeks)  –

Teaches you how to finish more music and get feedback from the instructor

.
Pyramind Training – (9 months) – Learn to produce and DJ with Ableton Live, highly collaborative environment.
Dubspot – (6 months) – weekly assignments, video feedback, finish with a portfolio of original music.
Point Blank Online– (4 or 8 months) – video feedback, weekly Q&A's with tutor, finish with an EP.
Ableton Course Overview
Warp Academy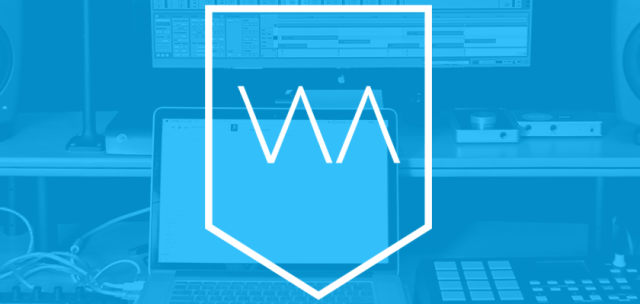 Program/Course: Ableton Live 9 Jumpstart
Price: $199
Duration: 4 weeks (accessible for 1 year)
Instructors: Jake Perrine (Ableton Certified Trainer)
If you've ever wondered, "What's a clip?" or "What's the Session View?", then this is the course for you. Warp Academy's Ableton Live 9 Jumpstart course is made for people completely new to Ableton Live. You'll learn 90% of Ableton Live 9 in 8 hours of video. This is perfect for people with busy schedules because the course is a collection of self-navigated videos and an Ableton project which makes it easy to follow. They also offer an optional webinar where you can ask the instructor about anything relating to the course of Ableton. The course emphasizes learning by doing by building a song. People can continue learning with additional courses focused on remixing and sound design.
Testimonial – "A course like this is truly indispensable for anyone new to Ableton live. If you just purchased Live and are wondering what to do next, taking this course should be your next move." – Frank Cozzarelli
Quantize Courses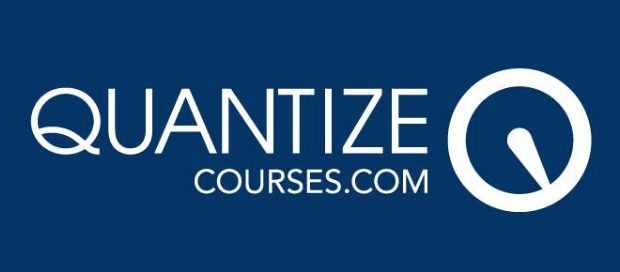 Program/Course: Laser Package 
Price: $1290 USD
Duration: 8 weeks (accessible for 1 year)
Instructors: Keith Mills (Ableton Certified Trainer)
So you're comfortable with Live but you still can't seem to produce a track. With this course you will start from scratch and complete your own original track in a genre of your choice. To accomplish this you'll be given tons of feedback video's to cover your progress. You'll also be able to download step-by-step projects to help follow along. Finally you'll have 8 Skype sessions with your instructor who will provide tips, techniques, and support to help bring your track to life. This is a great opportunity to learn from an experienced producer and it also provides accountability to keep you moving forward.
Testimonial – "I had been using Ableton for around 8 months prior and although I was making progress, the course has really helped me piece everything together." Lewis Oxley
Pyramind Training

Program/Course: Ableton Live Producers Certificate
Price: $2175 USD (payment plans are available)
Duration: 9 Months (accessible for 1 year)
Instructors: Zaak Kerstetter, Liam Shy
The Certificate is split into 3 semesters. Each semester is 3 months long  and covers 2 classes that will build into the next semester. You'll learn the basics of how Ableton Live 9 works, synthesis, sound design and music theory as well. There is also a class on using Ableton for DJing and live performance. The course material is delivered in video but there are also class forums and webinars. In the Advanced Production course you'll be encouraged to collaborate with other students in the class. This can be a great way to build your music network.
Testimonial – "Thanks for everything this school has done for me. It has been nothing but the best experience for me and I'm really starting to understand the flows of these programs." – Matthew Allen
Dubspot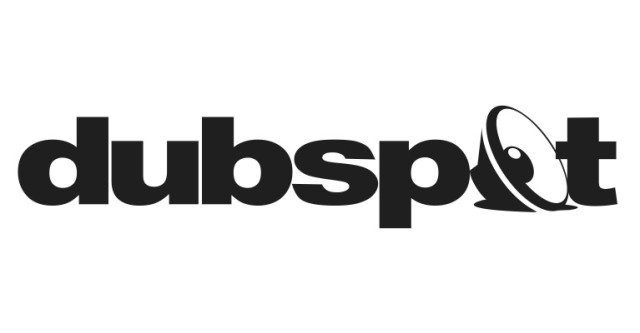 Program/Course: Ableton Live Producer Certificate Program
Price: $4750 USD (payment plans are available)
Duration: 6 months
Instructors: Thavius Beck (Ableton Certified Trainer), Chris Petti (Ableton Certified Trainer)
This massive course will take you all the way from start to finish. The certificate program is divided into 6 levels and 48 class sessions. You get 60-80 hours of high quality video and frequent video feedback on your projects. What's unique about Dubspot is the course structure. At the start of each week the content becomes available. Day 2-6 the instructors hold 2 online Office Hours. On Day 7 your weekly assignment is due and you'll receive feedback from instructors and classmates. This results in constant action and feedback that may be difficult to find if you were learning on your own. The course is a big commitment with a high weekly workload and a fixed schedule. At the end of this program you'll have a portfolio of original music, a remix entered in an active contest, and a scored commercial to expand your horizons. If you can commit, you'll experience massive progress.
Testimonial: "The content is simply awesome! After this course I actually prefer online courses because if I missed anything I could just rewind. My skills have been refined so much by Dubspot Online!" – Llen Young
Point Blank Online

Program/Course: Music Production Ableton Live Certificate
Price: $4050 USD (payment plans are available)
Duration: 4 or 8 months
Instructors: Ski Oakenfull, Danny J Lewis
Each week begins with new notes, audio samples, and video tutorials.   On Thursday there is a master class where you login to a chat room, view your instructor's screen, and ask for help on projects or course content. Every two weeks you turn in a homework assignment that you will receive video feedback on the following tuesday.  What is unique about Point Blank's approach is that everyone's video feedback is accessible  This means that you can learn get multiple perspectives and learn from others. At the end of the course you'll have an EP and be able to submit your track to Point Blank Music for distribution by Beatport and iTunes. Point Blank is the only course that provides a copy of Ableton Live. If you like a more in-depth look at Point Blank they offer a sample course here: Music Production Ableton Live Diploma Sample
Testimonial: "I learned about bass production in Ableton at Point Blank – it was awesome!" – Claude Vonstroke
If you feel like you've been struggling with your production or you don't know where to start then a course might be the right thing for you. It can give you a structure to follow and provide some accountability to ensure that you take action.
Have you ever taken an online course, what has been your experience learning online (free or paid)?
Please support DJ TechTools editorial by checking out our selection of production controllers in the store!