There's some interesting movement on the DVS pricing front – mirroring a price drop on Traktor Kontrol Z2 that we saw in February, Native Instruments has resurrected the 25% off sale for all of December. Beyond pointing out that's it's a great deal at $599 (and we'll include Chroma Caps if you grab one in the DJTT webstore), there's a bit of interesting speculation to be had on what's motivating the price drop.
What Mixers Are Crushing The Market Right Now?
As of October 2014, the three top-selling DJ mixers with integrated DVS (according to industry reports) are:
Rane Sixty-Two (7.6% of all DJ mixers sold in October)
Pioneer DJM-900 Nexus (2.7% "")
Pioneer DJM-900 SRT (2.6% "")
But the top two selling mixers overall? Numark's budget mixer line (the M2 and M6USB) are at the lead. Pair them with a $299 sound card like the Audio 6, and you've got a perfectly good DVS mixer for less than $200 $400 (Editor's Note: corrected from a much lower wild price, our bad). It doesn't have all the bells and whistles of a software-certified mixer, but it easily makes sense for most budget-minded purchasers.
To break into this market, you have to compete on price. NI's doing it by regularly dropping their pricing down to a more attainable price point while still including control vinyl, a pro-level DJ aluminum chassis, standalone mixer mode, and much more.
Serato has found their own way to compete on price by working with Akai to develop the soon-to-be-released AMX mixer, which has DVS compatibility and runs $249 (although you'll need the Serato DVS expansion unlock; $100).
Where's My Kontrol Z4?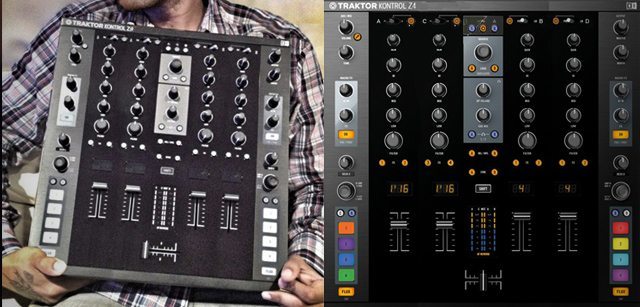 Have you looked a the very middle section of the Kontrol S8 recently? It's essentially a four-channel standalone mixer, meaning that if a Kontrol Z4 is going to happen, it can't be too far off in the distant future. NAMM is coming in just under two months, and while Native Instruments never shows product there, it wouldn't be too unusual for a launch in the weeks prior to or following the convention.