According to a brand new Native Instruments video released today, the widely respected techno/house DJ Carl Cox is now touring with the Traktor Kontrol S8 at the center of his rig. He uses the new controller as a central mixer and deck controller along side two Pioneer CDJ-2000's. Watch the video after the break to learn why the switch up.
Many in the blog-sphere speculated (myself included) that there would not be many dj's carting around Kontrol S8's to major gigs. Sure the 2 screens, 12 faders, and endless buttons make it the ultimate dedicated Traktor controller – but it's size and weight are hardly carry on friendly.  Well, I was wrong, at least one (pretty serious) touring dj is making it the center of his new rig. As to why Carl is incorporating new styles of dj technology into his live show?
"I know I can mix two records together very well, that's what I grew up doing. I want to know what I can create outside of that box"
As to how exactly Carl is balancing the CDJ and Traktor worlds, he mentions the following in the video.
"I have 2 players at least and 2 players internally"
A closer look at the mixer it self reveals the details of his setup: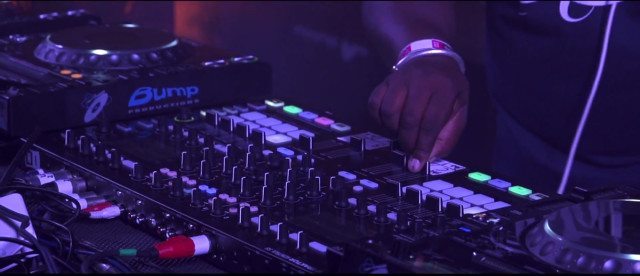 The Kontrol S8 is clearly being used as the mixer, with master and booth outputs connected.
He has a mic running into the S8
Two RCA's are running into two channels (most likely the CDJs)
I suspect he is using the CDJ's traditionally with a thumb drive, manually beatmatching some songs and mixing their direct outputs with 2 internal decks from Traktor.  In one shot we can see his laptop screen which has no music loaded in decks A/B, and 2 songs loaded in decks C/D (no remix decks appear to be enabled). In another shot the Kontrol S8 mixer is labelled Deck C/D and A/B IN. It appears that he has found a happy balance between the worlds of platters and digital decks, by mixing between both.
"I still want to work, I still want to be sweating it out and riding the groove by the seat of my pants, that's the feeling that makes me who I am, I need to be challenged still"
How are you using the Kontrol S8 on the road?