The Winstons were a funky 1960s soul band that everyone born within the last half century have heard before. Even if someone isn't a funk and soul fan, the legacy of the Winstons is stamped over countless tracks throughout numerous genres including but certainly not limited to, drum and bass, hip-hop, hard techno, rock, and ragga.
The Amen Break is a six second drum beat in the Winstons' song "Amen, Brother" performed by the late Gregory Cylvester "G. C." Coleman. Little did the members realize that this drum beat would be one of the most sampled loops – if not the most sampled drum beat – in history. However, the Winstons never have had much to show for their beat being sampled and never received any royalties. That is why DJ Martyn Webster, is trying to do right and pay respects to the surviving member of the Winstons for their legendary drum beat.
Amen Break and the Winstons
The Winstons were popular throughout the late 1960s and early 1970s. The group notably produced an EP titled "Color Him Father" which became a gold record in 1969. However, the drum break you heard above is the most successful piece of music that the group produced. The beat was written by lead vocalist and saxophonist Richard L. Spencer but even he didn't realize how popular the it became. The beat has been used in thousands of songs, yet no one in the group ever received compensation. Richard didn't discover how popular his arrangement was until 1996. George C. Coleman, the drummer who performed the beat, also didn't receive royalties and sadly passed away in 2006; broke and homeless.
Take a listen to many older hip-hop songs and the Amen break can be heard:
N.W.A.'s "Straight Outta Compton"
2 Live Crew's

"Feel Alright Y'all"

and even more recently in Lupe Fiasco's  "Streets On Fire".
The breakbeat even made its way into television shows like The Amazing Race, and Futurama. It has become integrated into human culture, spanning across genres, formats, and regions of the world. With so much success, it is sadly ironic that the Winstons never received credit for their musical genius. Martyn Webster, a DJ from the UK, recognized their great contribution to music and started a GoFundMe to give back to Richard Spencer for his arrangement.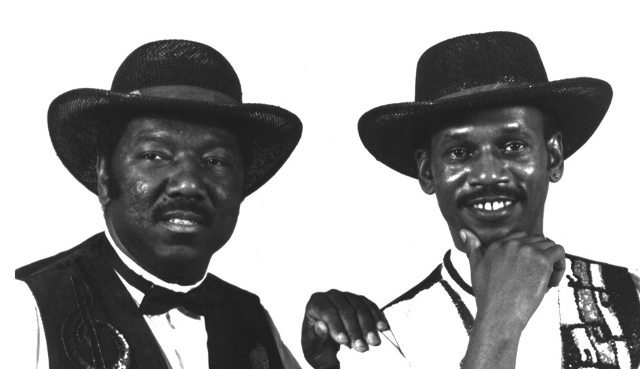 "I grew up on electro, hip-hop, rap, UK breakbeat hardcore, jungle and drum & bass scenes) after hearing the interview that someone had posted in a Facebook jungle music group.

It got me thinking, that no one had actually taken up the challenge of trying to fulfill his wishes, so I immediately tasked myself with getting in contact with Richard, which I managed quite quickly. I explained my plan to try to get a donation page up and running, and got his blessings to do so. All monies raised will be given to him, as the copyright owner of Amen brother. "

– Martyn Webster
Martyn isn't chasing after royalties for Richard. In a 2011 the BBC/1Xtra radio station tracked down Richard to ask him about how he felt regarding his beat being used hundreds of times in a countless number of tracks. Richard reveals his frustration in the interview about how he and the Winstons weren't credited for the beat in any production. He went on to say that he wishes people would just, "do the right thing".
Paying Respects
The GoFundMe has already raised £13,115 in six days since being created on February 18, 2015. The fundraiser will be going all to Richard for his beat and is continuing to gain support from musicians and DJs alike. This isn't about chasing royalties or collecting interest. This is about paying respect to the Amen brothers who are continuing to influence music for many generations.
Learn more about the Winstons' Amen Break on Martyn's GoFundMe page.