A great sounding set of studio monitors can do wonders for our productions. We're not looking for something to add magic to our tracks; instead we want an honest representation of the music. Most people will be listening on systems that color music in one way or another. Clear sounding monitors with a flat response will help us sculpt a mix that sounds good on any system. Today we look at a set of affordable studio monitors that do just that, the Samson Resolv RXA5 Active Studio Monitors.
SAMSON RESOLV RXA5 BREAKDOWN 
The Good: Crisp, clear sound; large listening "sweet spot" The Bad: Lower frequencies may require an active subwoofer The Bottom Line: A great sound for an excellent price
TECHNICAL DETAILS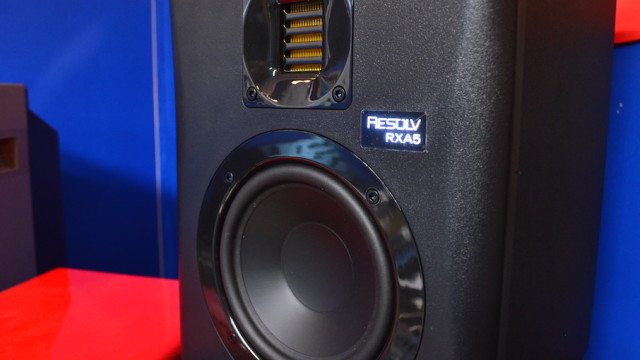 The RXA5's features 70 watts of power with a frequency range of 50Hz-27kHz. The 5" copolymer woofer with butyl coating are designed for quick response on transients and a solid crisp low end. The stand-out feature is Samson's new Air Displacement Ribbon Tweeter. The extra surface area of the Ribbon Tweeter allows it to push up to four times the amount of air than a normal dome tweeter. Other comparable monitors such as the KRK Rokit 5 and Yamaha HS5 only utilize a 1″ dome tweeter.

That means crisp highs with a frequency response that extends beyond human range of hearing, with phase cohesion and low distortion. Samson also highlights that the Ribbon Tweeter can accurately reproduce the crisp highs of popular synths and vocals, making the monitors suitable for electronic music production. The back panel has connections for unbalanced RCA cables, and balanced ¼" and XLR cables. There's a volume control, as well as both low and high frequency EQ knobs to fine tune to your room. The monitors have built in amps for both the woofer and the tweeter, so you won't need an external amplifier; just plug in and go!
SOUND QUALITY
I've been producing and mixing on the RXA5s for the last few weeks and I'm really pleased with their sound. The balance between the highs and lows feels very natural. I felt comfortable listening at low volumes, and didn't notice any distortion until I cranked the speakers well above a comfortable listening volume. They are pretty loud for a set of 5" studio monitors. I did some A/B testing against my similarly priced KRK Rokits 6" Monitors. The RXA5s really held their own against the larger speaker. I found that the RXA5s had a wider listening "sweet spot." I could move around the room a bit more and still get a great sound. The KRKs had a better bass response, likely due to the larger woofer, but that's not to say the RXA5s sound tinny. They don't. I'd recommend a sub woofer for music that relies on frequencies below 50Hz or so, but for most home studios, I think you'll be pleased with the RXA5s on their own.
FINE TUNING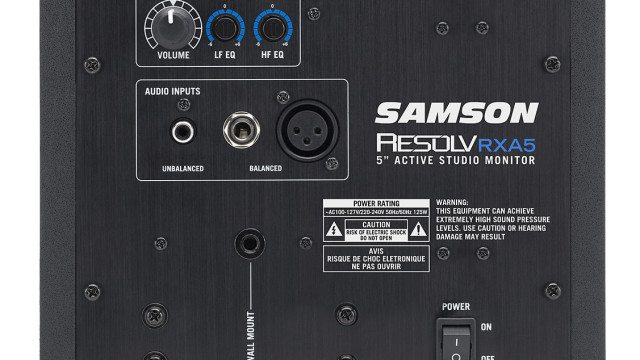 I don't have the luxury to work in an acoustically perfect listening area at home, so I was really happy to see that the RXA5s have EQ knobs for both high and low end frequencies. Both filters are 6dB per octave shelving filters. The low EQ begins shelving around 8kHz, and the high EQ begins about 8kHz, each with a range of +/- 6dB. It's a pretty wide range and I found that even the smallest tweaks had a noticeable change in sound. I wound up settling with about a 1-2dB boost on the lows, and I left the highs flat. Much of these adjustments will depend on your room, and if you are in a room with less than perfect acoustics, you'll certainly appreciate having control over both the lows and the highs.
CONSTRUCTION
The look and construction of the speakers is as high a quality as you could expect at the price range. They weigh a solid 18lbs. The volume knob clicks into place at 0dB, and has a nice resistance to prevent accidental turning when reaching for the power switch on the back. The EQ knobs are recessed, which means they won't get turned by mistake either. I did not test the wall mount, as I prefer to use speaker stands, but the option is there for anyone looking to save space.
STUDIO MONITOR COMPARISON
So how do the Samson Resolv RXA5 stack up to other comparable studio monitors? We've put together a handy chart comparing the RXA5 to 3 other studio monitors: KRK Rokit 5 G3, Yamaha HS5, and the Pioneer S-DJ05. As noted earlier in the review the stand out feature of the RXA5 is the 2.5″ aluminum Air Displacement Ribbon Tweeter. The other monitors in this comparison use a 1″ dome tweeter. In terms of output power, the Resolv RXA5 are only bested by the Pioneer S-DJ05 monitors (70w vs. 80w). Overall the RXA5's stack up favourably against priced studio monitors.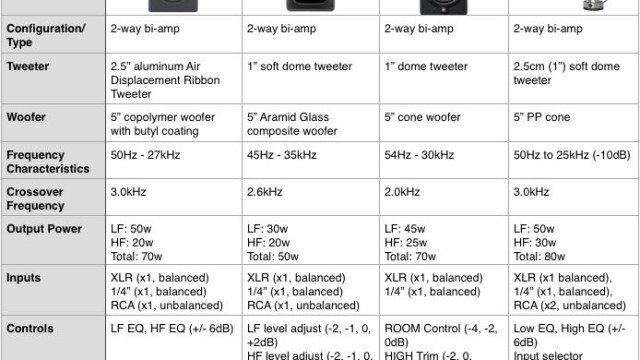 CONCLUSION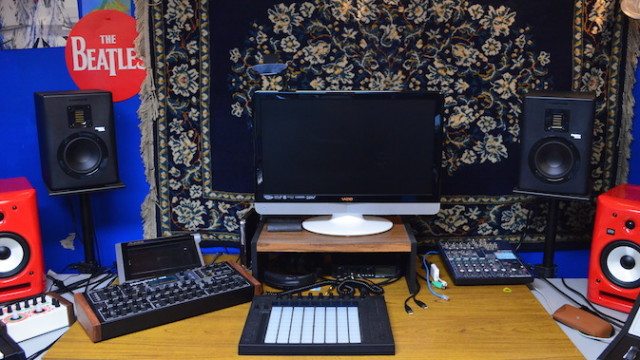 If you are in the market for studio monitors at an entry level price, you won't go wrong with the Samson RXA5s. At $199 each, it's hard to beat the quality and sound they offer. If you are concerned with the bass response, you might consider the slightly larger RXA6s, with 6" woofers and a slightly lower frequency response of 45Hz. But, in reality, a dedicated subwoofer would do the best job, and would be necessary for any monitors in this price range. I've been very happy with my experience with these speakers, they offer a flat and honest representation of the sound and would make a great addition to any home studio.
SAMSON RXA5 ACTIVE STUDIO MONITORS
Price: $199.
Ships with manual and power cord.
Height: 17" Width: 12.25" Depth: 12.25".
Balanced and Unbalanced inputs.
Volume control.
Low and High EQ shelves.
Available: Now
WIN A PAIR OF SAMSON RESOLV RXA5 STUDIO MONITORS
Samson has been kind enough to give the DJTT community the chance to win a pair of the Resolv RXA5 studio monitors. Readers can enter using the contest widget below:
Tell us in the comments section: 
What's your dream studio setup?
What's music do you want to produce?