Video: Shazam's Data Predicts Hit Songs, Identifies Popular Parts Of Tracks
Shazam has been an integral part of the music discovery landscape over the last 15 years, with the smartphone revolution fueling the adoption of the service as the ubiquitous solution to the question "What is the song playing right now?" In the DJ world we've watched as the app has also become one of the best tools for trainspotting (picking out the playing track in a DJ's mix), thanks in no small part to integrating Beatport's complete music library in 2013 and even adjusting their algorithm so that BPM adjustments made by a DJ don't impede the tool's usefulness.
At the Strata+Hadoop  data conference in London this week, Shazam put together an incredible presentation that give us a hint into how they've become the best representation of Big Data that we've seen in the music industry. The presentation starts off showing how the service's data can actually do a pretty good job of predicting a hit prior to it getting serious radio play, using the example of a Clean Bandit track.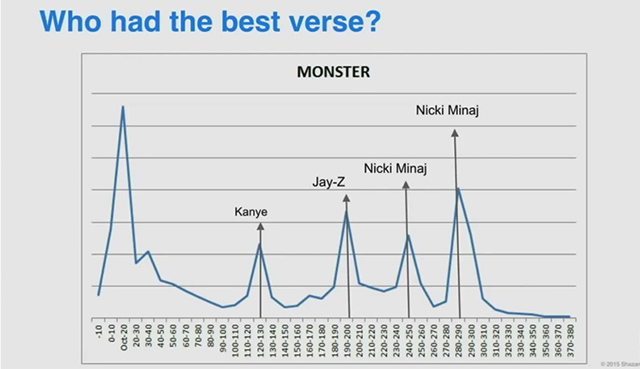 The rest of the presentation then gets even more interesting for DJs, however. Shazam data can be used to figure out what part of a song is the most interesting to a listener (example below – although who didn't know that Nicki had the best verse on Monster?) Imagine what this could mean for remixers – instantly being able to identify the most significant part of a song and bringing that into a mix or production.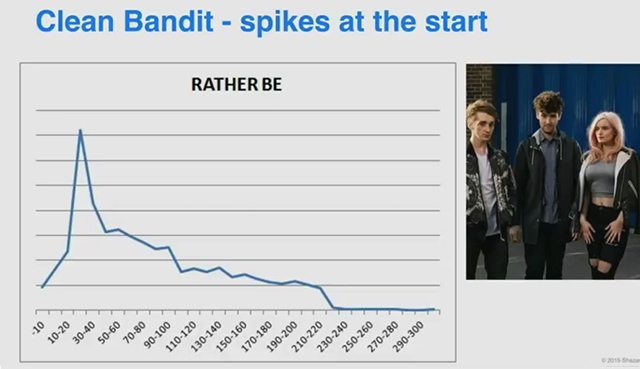 Shazam can even track the success of a song after it gets remixed – if you live in Europe, odds are pretty good you've head the Felix Jaehn remix of Omi's "Cheerleader" – which in turn helped the original song blow up.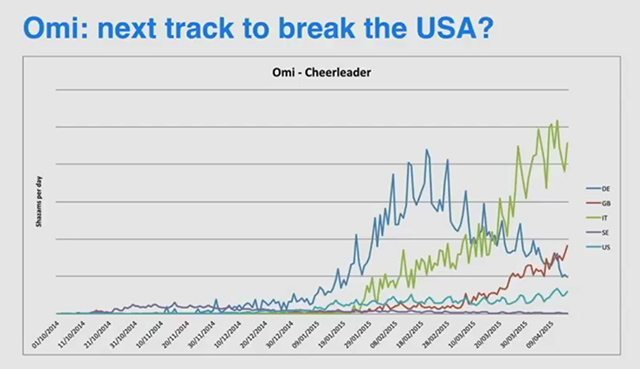 One of the best bits was seeing how DJs directly impact the Shazam charts and ultimately influence the popularity of an artist. In the presentation, Shazam's VP of Product Cait O'Riordan uses Tchami as an example – who has a "spikey" graph that peaks weekly on Fridays and Saturdays when DJs spin his tracks in the club.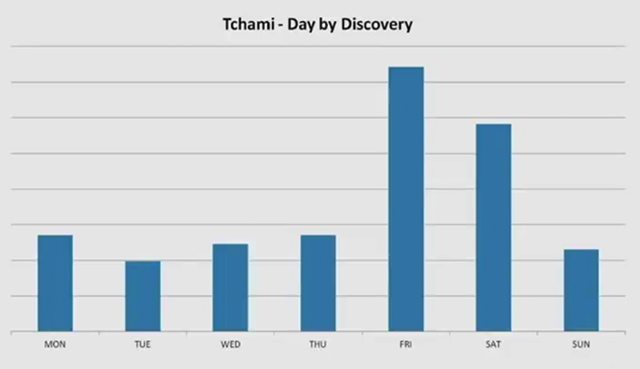 Watch the entire keynote presentation below: